India vs Australia 3rd ODI: In a high-octane contest that left cricket fans on the edge of their seats, India clashed with Australia in the 3rd ODI. The match witnessed remarkable performances and kept everyone entertained till the last ball.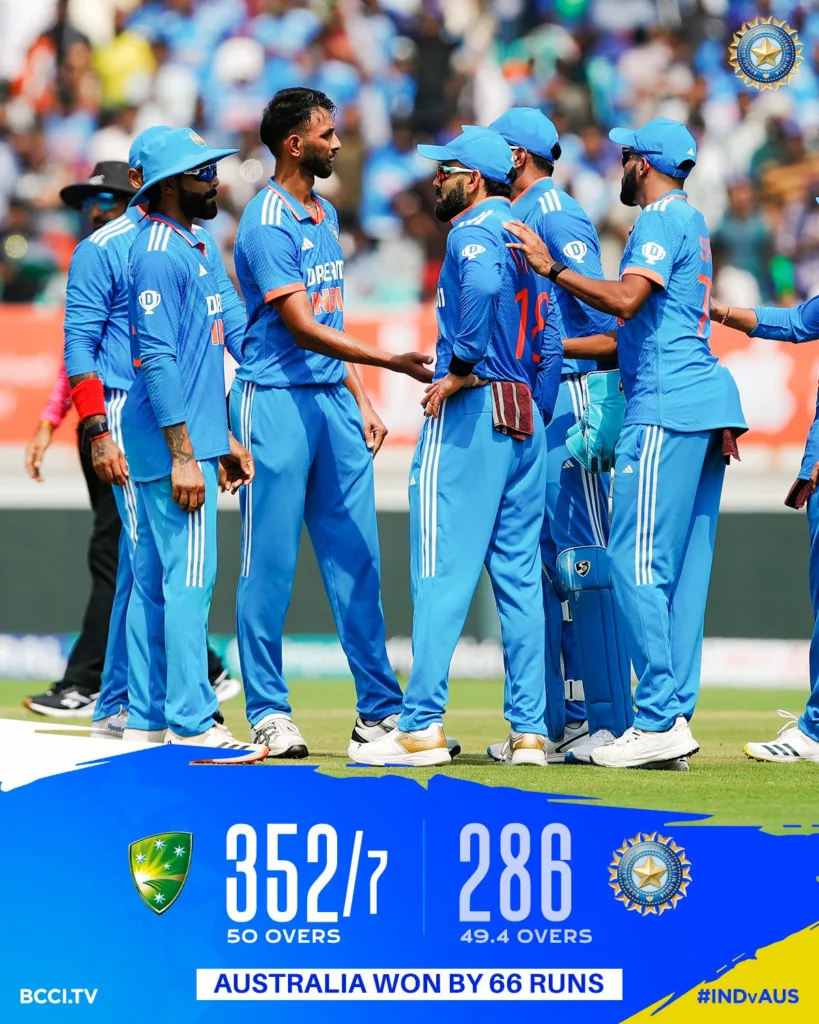 Let's have a look into India vs Australia 3rd ODI Highlights
Australia came into this match after two consecutive defeats in the series. However, they displayed remarkable resilience and posted an imposing total of 352/7. Contributions from Mitchell Marsh (96), Steve Smith (74), Marnus Labuschagne (72), and David Warner (56) powered the Aussies to a substantial score. This resurgence provided a glimpse of Australia's potential and their ability to bounce back.
Despite the daunting target, India showcased their batting prowess with an impressive opening partnership. Captain Rohit Sharma (81) and Virat Kohli (56) played sublime innings, keeping India's hopes alive. Their partnership was a testament to the remarkable batting talent that India possesses at the top of the order.
- Advertisement -

Glenn Maxwell's all-round performance was a game-changer. Not only did he contribute with the bat, but his off-spin also created problems for the Indian batsmen. His crucial wicket of Shreyas Iyer tilted the game in Australia's favor. Maxwell's form is a significant positive for Australia as they gear up for future challenges.
India vs Australia 3rd ODI: AUS Won by 66 Runs
While India's batting was commendable, their bowling faced challenges. Australia's aggressive approach put pressure on the Indian bowlers, especially in the death overs. Jasprit Bumrah emerged as the pick of the Indian bowlers, but the rest struggled to contain the Australian batsmen. Finding the right bowling combination remains a concern for India.
Prasidh Krishna's pace and accuracy were noteworthy in this match. He managed to break the formidable partnership between Warner and Marsh by dismissing David Warner. His performance demonstrated his potential as a wicket-taking option for India in the future.
India vs Australia 3rd ODI: AUS Won by 66 Runs
The match also featured some exceptional fielding moments. Cummins' stunning catch running backward from mid-off was one such highlight. Australia's fielding brilliance played a role in halting India's momentum at crucial junctures.
Although Australia won the 3rd ODI by 66 runs, it was a consolation victory as India had already clinched the series by winning the previous two ODIs. This win provided a boost to Australia's confidence ahead of future tournaments, including the World Cup.
India's selection dilemma continues with several options available. With such depth in their squad, choosing the right combination remains a challenge. The team management faces the pleasant headache of determining the best playing XI for upcoming matches.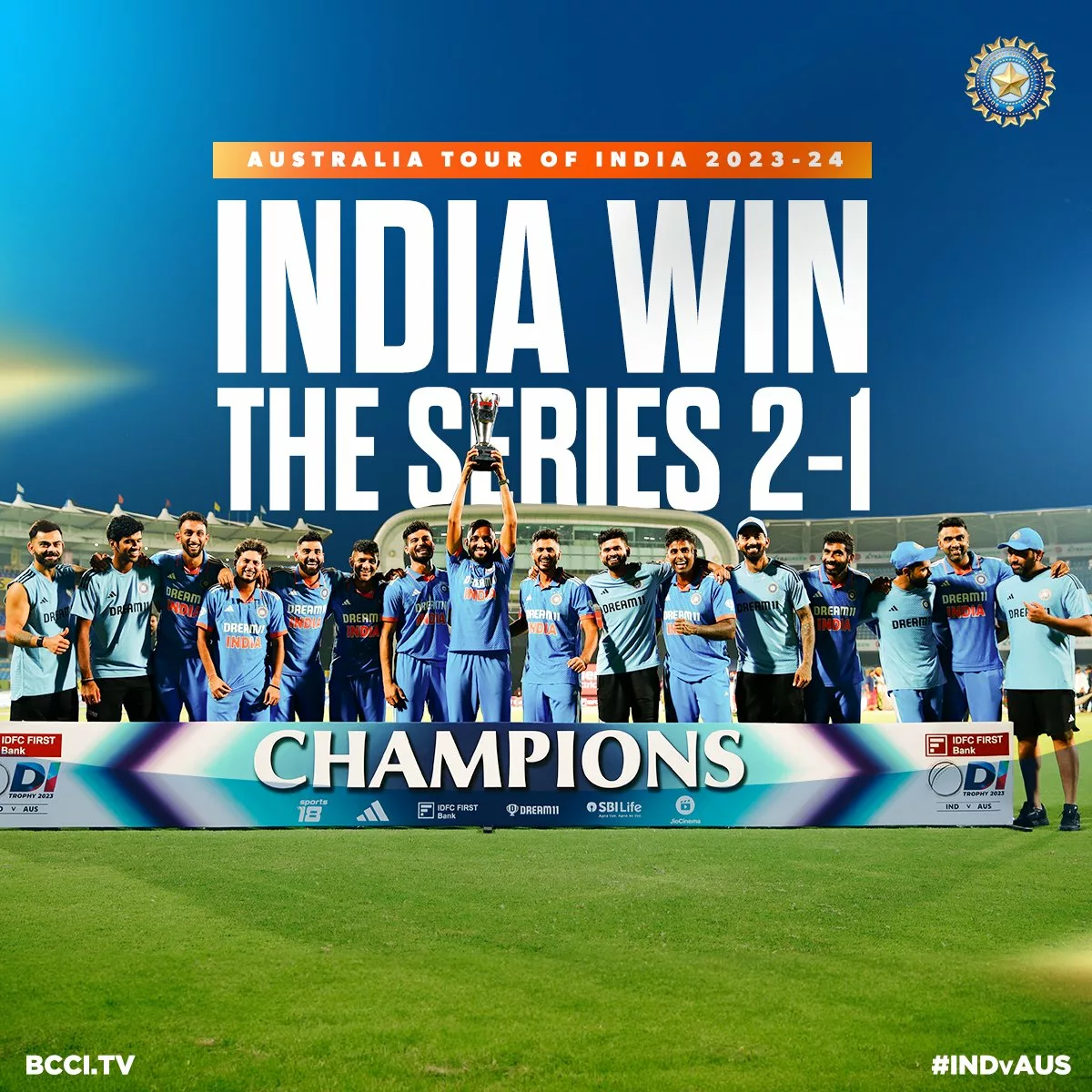 India vs Australia 3rd ODI: AUS Won by 66 Runs
The India vs Australia 3rd ODI was a thrilling encounter that showcased the competitive spirit of both teams. While Australia managed to salvage some pride with a convincing win, India's overall performance in the series demonstrated their strength and depth. Cricket enthusiasts can look forward to more exciting contests as these two cricketing giants continue to clash in future tournaments.
Read more : Nepal Cricket Team in the Asian Games: Rewriting Records and Making Waves
- Advertisement -