The Asian Games 2023 in Hangzhou, China, witnessed a breathtaking spectacle of skill and determination as the Indian men's shooting team etched their names into history. Comprising world champion Rudrankksh Patil, Olympian Divyansh Panwar, and Aishwary Pratap Singh Tomar, this triumphant trio clinched the gold medal in the Men's 10m Air Rifle event while obliterating a world record. This remarkable achievement not only secured India's first gold medal at the prestigious Asian Games but also catapulted these marksmen into the annals of legendary sports figures. In this comprehensive exploration of their record-breaking feat, we will delve into the astounding records they shattered and the individual performances that set the stage ablaze.
A Record-Breaking Odyssey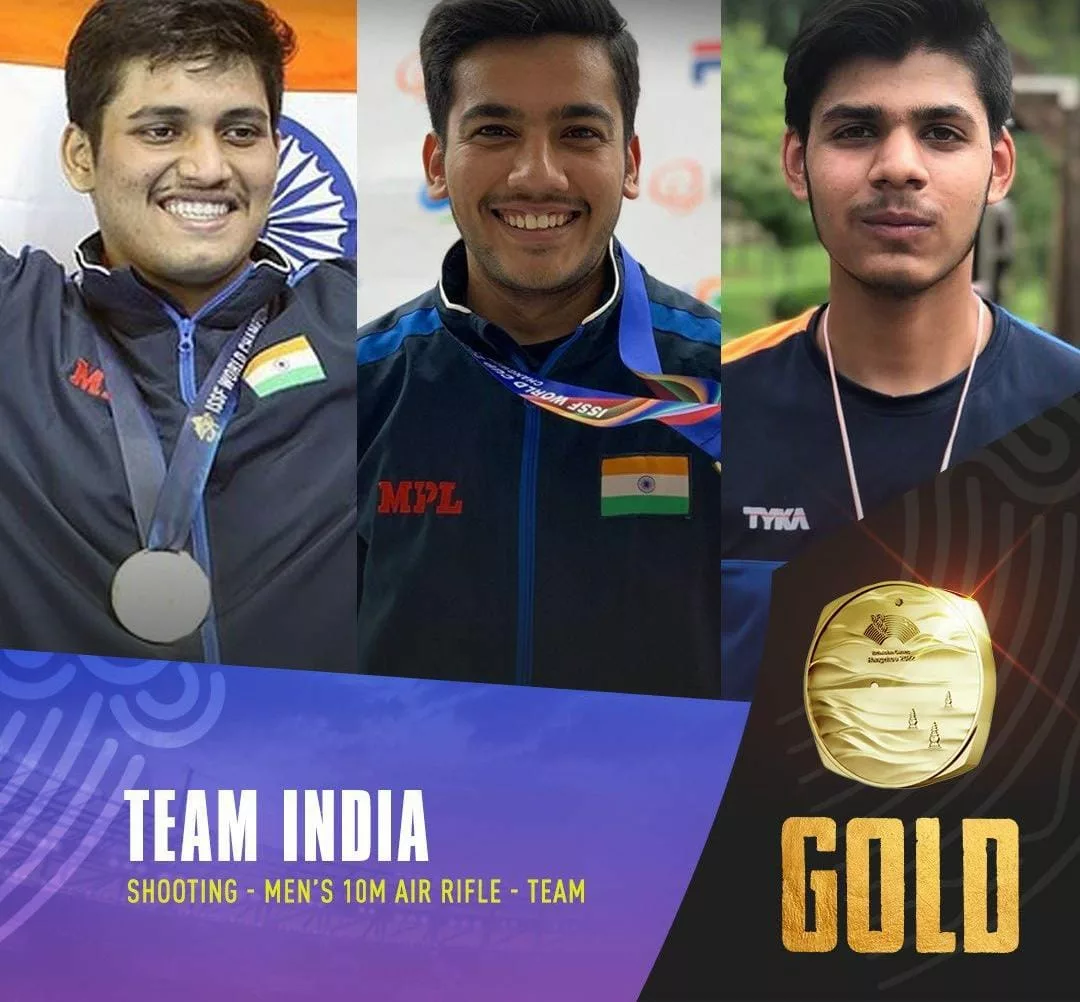 The Indian team's journey to gold began with an awe-inspiring performance in the qualification round. Rudrankksh Patil led the charge with an astonishing score of 632.5 points, closely followed by Aishwary Pratap Singh Tomar, who secured an impressive 631.6 points. Not to be outdone, Divyansh Panwar contributed significantly with a commendable score of 629.6 points. Together, this formidable trio achieved an extraordinary total score of 1893.7 points, shattering the previous world record of 1893.3 points. This former record had been set by China just weeks prior at the World Championships in Baku, Azerbaijan.
- Advertisement -

The Indian Marksman Trio at Men's 10m Air Rifle Event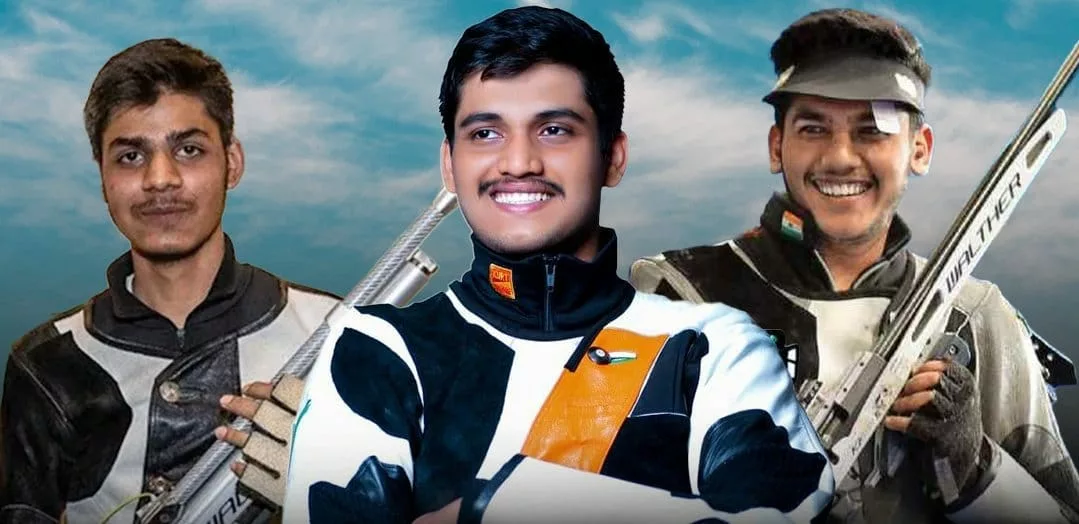 Let's explore the awe-inspiring individual performances of these remarkable shooters:
| Shooter | Qualification Score | Finals Position |
| --- | --- | --- |
| Rudrankksh Patil | 632.5 | 3rd |
| Aishwary Pratap Singh Tomar | 631.6 | 5th |
| Divyansh Panwar | 629.6 | Did Not Qualify |
Rudrankksh Patil: True to his form, Rudrankksh displayed unwavering precision, shooting a series that ranged from remarkable to extraordinary. His scores in the qualification round included 104.8, 106.1, 103.8, 105.5, 106.7, and 105.6. This remarkable consistency positioned him brilliantly for the finals, where he secured the third spot.
Aishwary Pratap Singh Tomar: Aishwary showcased extraordinary focus and skill throughout the qualification round, boasting an impressive series of 104.1, 105.5, 105.3, 105.7, 105.7, and 105.3. His dedication paid off as he clinched the fifth position in the finals.
Divyansh Panwar: Despite his stellar performance, Divyansh Panwar missed out on a finals spot due to an Asian Games rule that permits only two marksmen from each country to qualify individually. His scores in the qualification round were equally commendable: 104.8, 104.3, 104.6, 104.7, 106.3, and 104.9.
The Triumph of Team India at Asian Games 2023
This historic win isn't just about medals and records; it's about the spirit of sportsmanship and the relentless pursuit of excellence. The Indian trio's remarkable teamwork and laser-sharp focus left their competitors trailing behind. They weren't just unbeatable; they were trailblazers in their own right, raising the bar for the entire competition.
A Legacy in the Making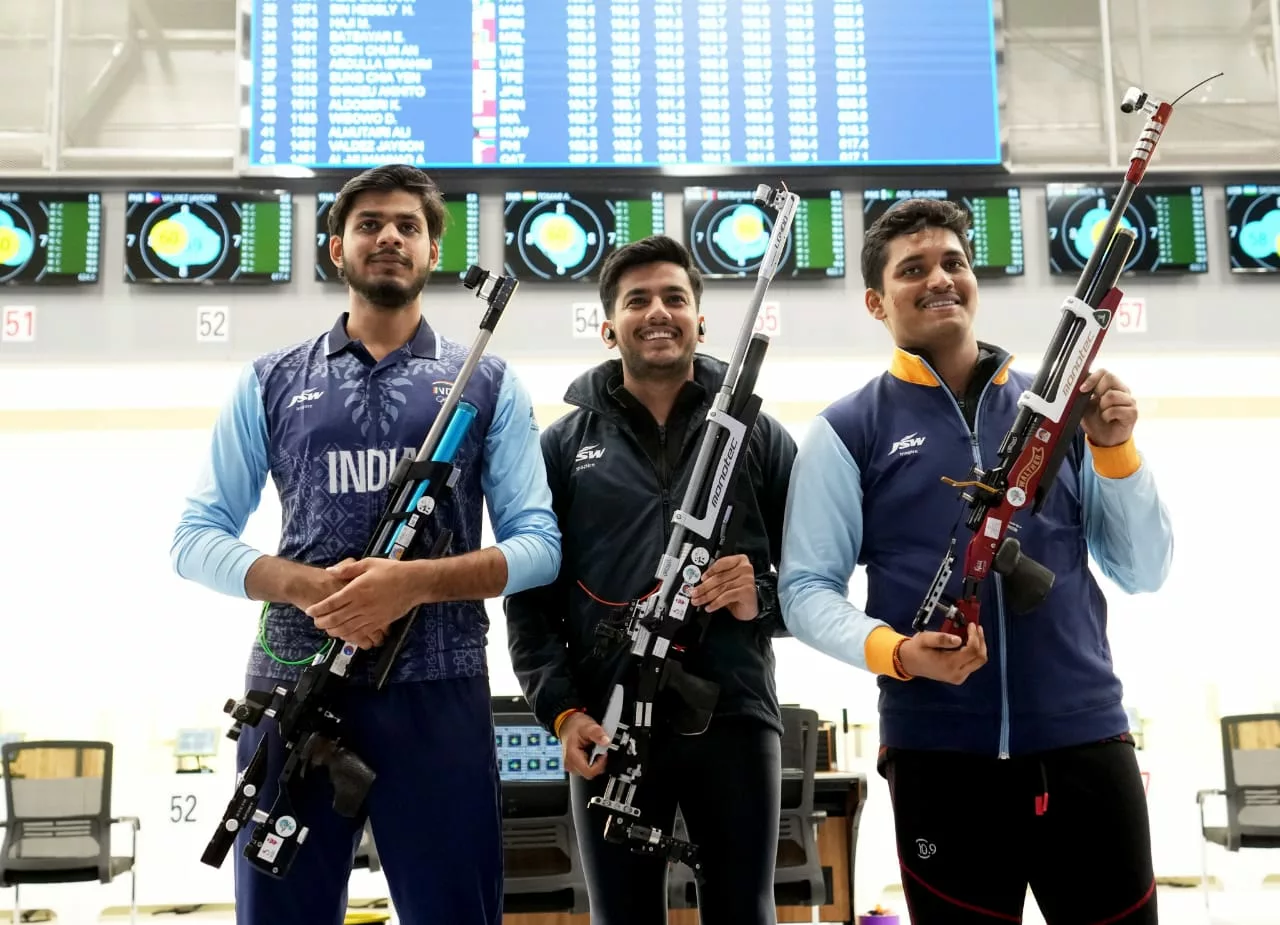 Rudrankksh Patil's journey to this historic victory is a testament to the power of determination and hard work. Overcoming hurdles and defying expectations, he proved that champions are made through dedication and relentless training.
The gold medal victory and world record-breaking performance by the Indian men's shooting team at the Asian Games 2023 are not just a triumph for them but a moment of immense pride for the entire nation. This achievement will serve as a beacon of inspiration for aspiring athletes and a reminder that with unwavering dedication, one can conquer even the loftiest of goals.
As the Asian Games continue, India stands poised for more exceptional performances and moments of national pride on the international stage. The world has witnessed the birth of legends; the future of Indian shooting has never looked brighter. The legacy of Rudrankksh Patil, Aishwary Pratap Singh Tomar, and Divyansh Panwar will continue to inspire generations of future marksmen to aim high and shatter records on the global stage.
- Advertisement -