AMD Radeon RX 7800 XT Review: What You Need to Know Before Buying
AMD launched the RDNA 3-based GPUs back in 2022, and while we already reviewed both the Radeon RX 7900 XTX and Radeon RX 7900 XT, off late they have also launched another GPU in the lineup in the form of the Radeon RX 7800 XT, quite late, for a starting price of $500. Yes, this makes this GPU more affordable to the masses, but is this the mid-range GPU you always dreamed of? Let's find out: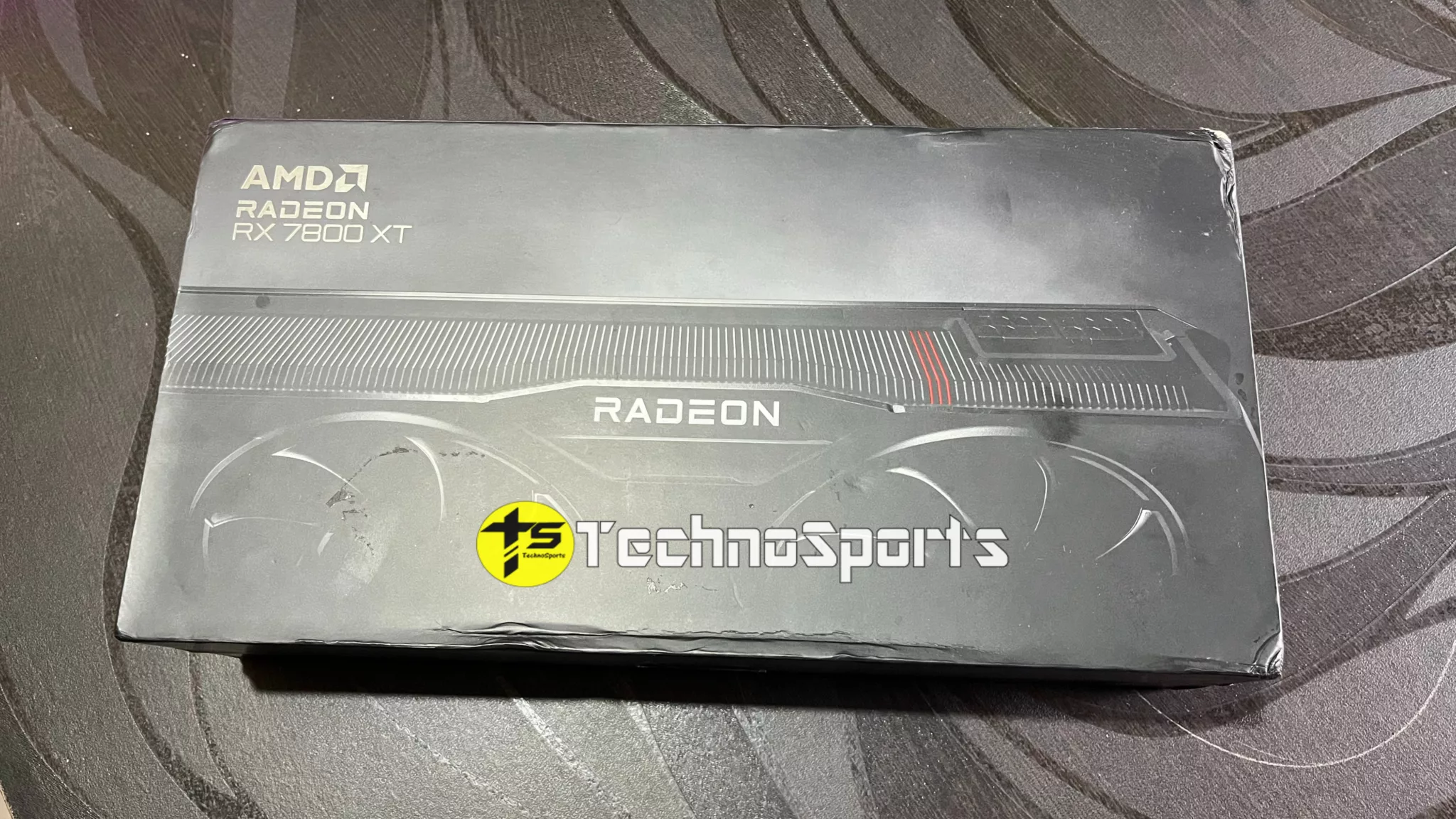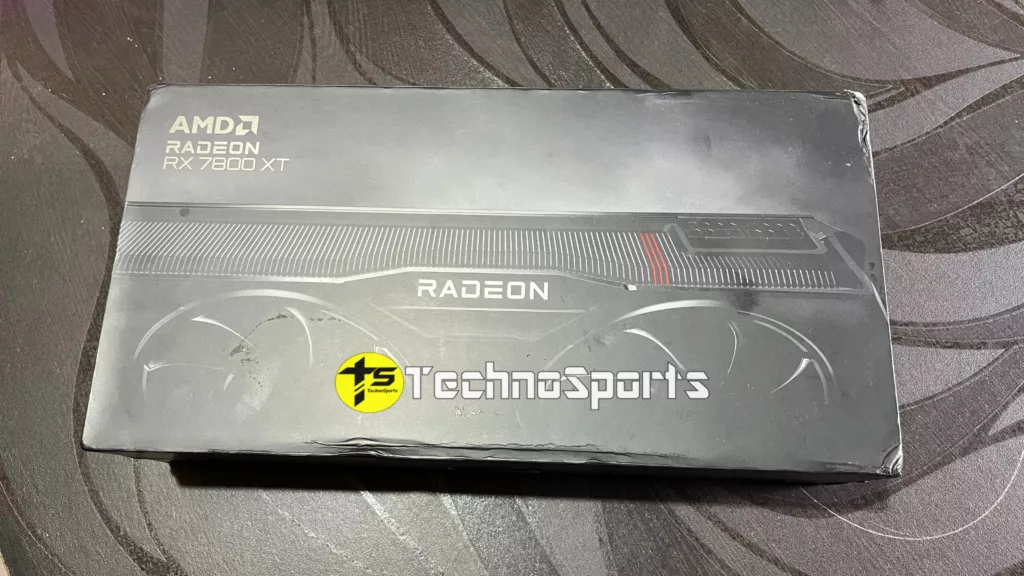 AMD Radeon RX 7800 XT Specifications
Graphics Card Model: AMD Radeon RX 7800 XT
Graphics Chipset: Navi 31
Architecture: RDNA 3
CUs: 60
Stream Processors: 3840
Transistors Count: 57.9 Billion
Process: 5nm TSMC
GPU Base Clock: 2124 MHz
GPU Boost Clock: 2430 MHz
Infinity Cache: 96 MB
Memory Interface: PCI Express 5.0
Memory Type: GDDR6
Memory Size: 24 GB
Memory Bus Width: 384-bit
Memory Bandwidth: 1 TB/s
TDP: 300 W
Power Connectors: 2x 8-pin
Connectivity: DisplayPort 2.1 & HDMI 2.1
Test Config Specifications:
Motherboard: GIGABYTE Z690 UD AX WIFI Motherboard
RAM: 32GB (2X16) Corsair Vengeance Performance DDR5 Memory
Primary SSD: Western Digital SN850 500GB PCIe Gen 4 SSD
Secondary/Game SSD: 480GB Crucial SATA SSD, WD Green 960GB SATA SSD
Power Supply: Antec HCG-1000-EXTREME PSU
GPU: AMD Radeon RX 7800 XT
CPU Cooler: DEEPCOOL GAMMAXX L360 ARGB
Cabinet: Cooler Master MasterBox K501L
OS: Microsoft Windows 11 Pro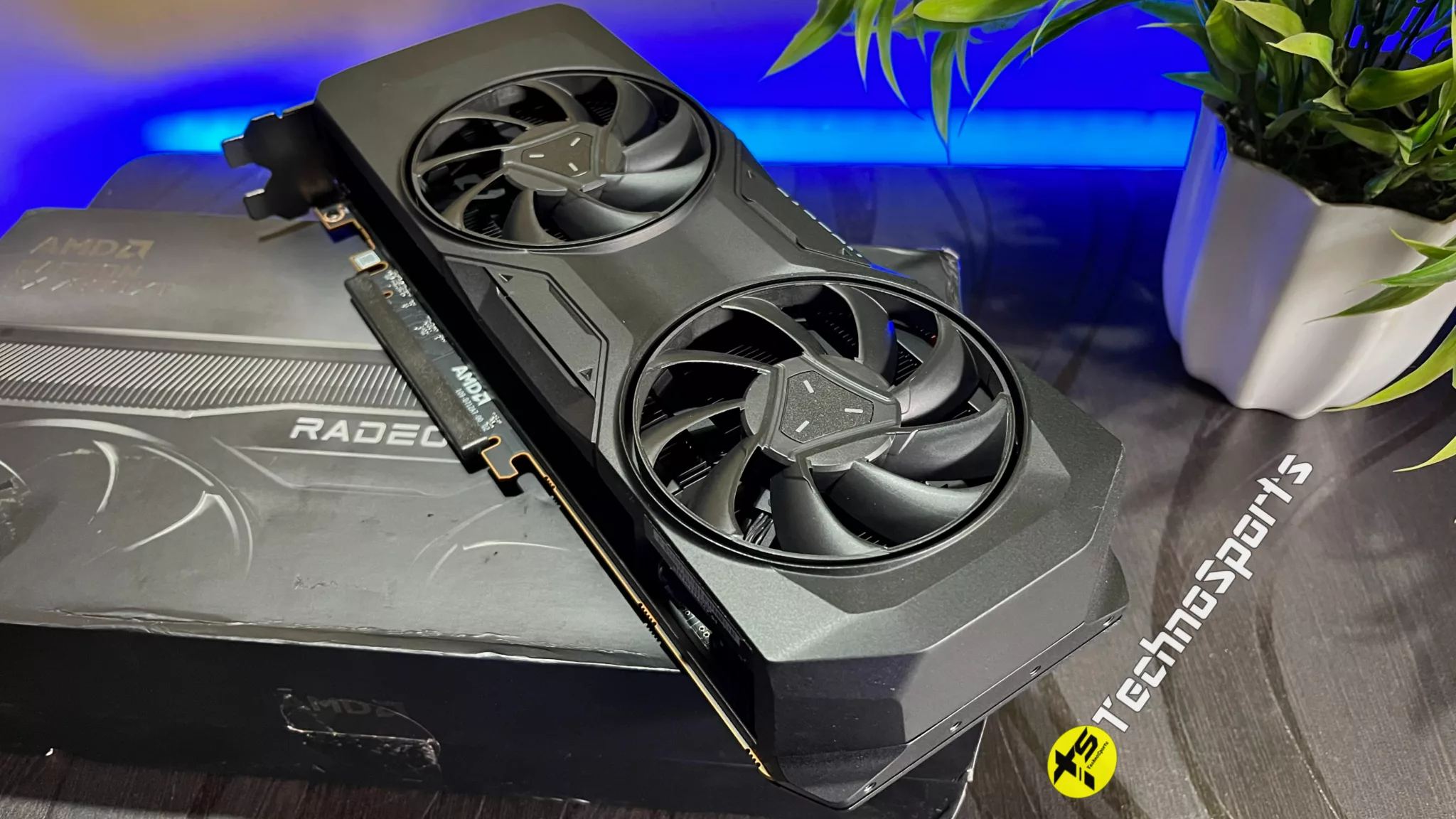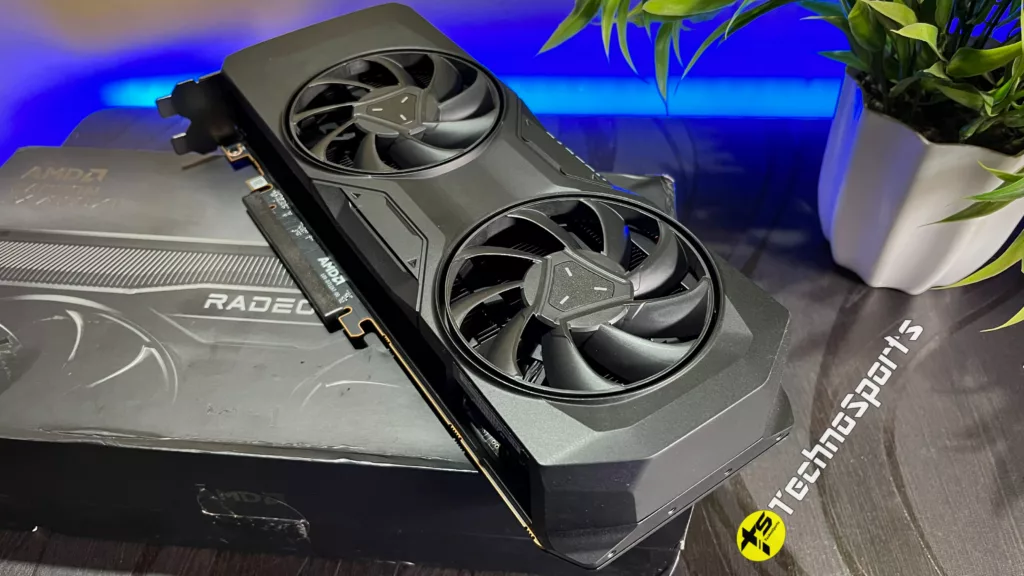 Design, Look and Thermals
The new AMD Radeon RX 7800 XT is a mid-range GPU with a dual-fan design, and from the reference GPU, it's clear that it has striking similarities with its predecessor. Because we need a similar 300W TDP, the GPU's thermal settings have not seen a huge difference from the old Radeon RX 6800 XT we loved.
The Radeon RX 7800 XT boasts a sleek and understated design, reminiscent of its smaller counterpart, the RX 7900 XT. AMD has taken their design philosophy to new heights, with the card predominantly featuring shades of black and grey. Adding a touch of flair, the metal backplate showcases red accents, while the three fins on the side are painted in red, symbolising the third generation of the RDNA architecture.
In terms of display connectivity, the Radeon RX 7800 XT offers three standard DisplayPort 2.1 ports (an upgrade from RDNA2's 1.4a) and one HDMI 2.1a port (matching RDNA2's capabilities).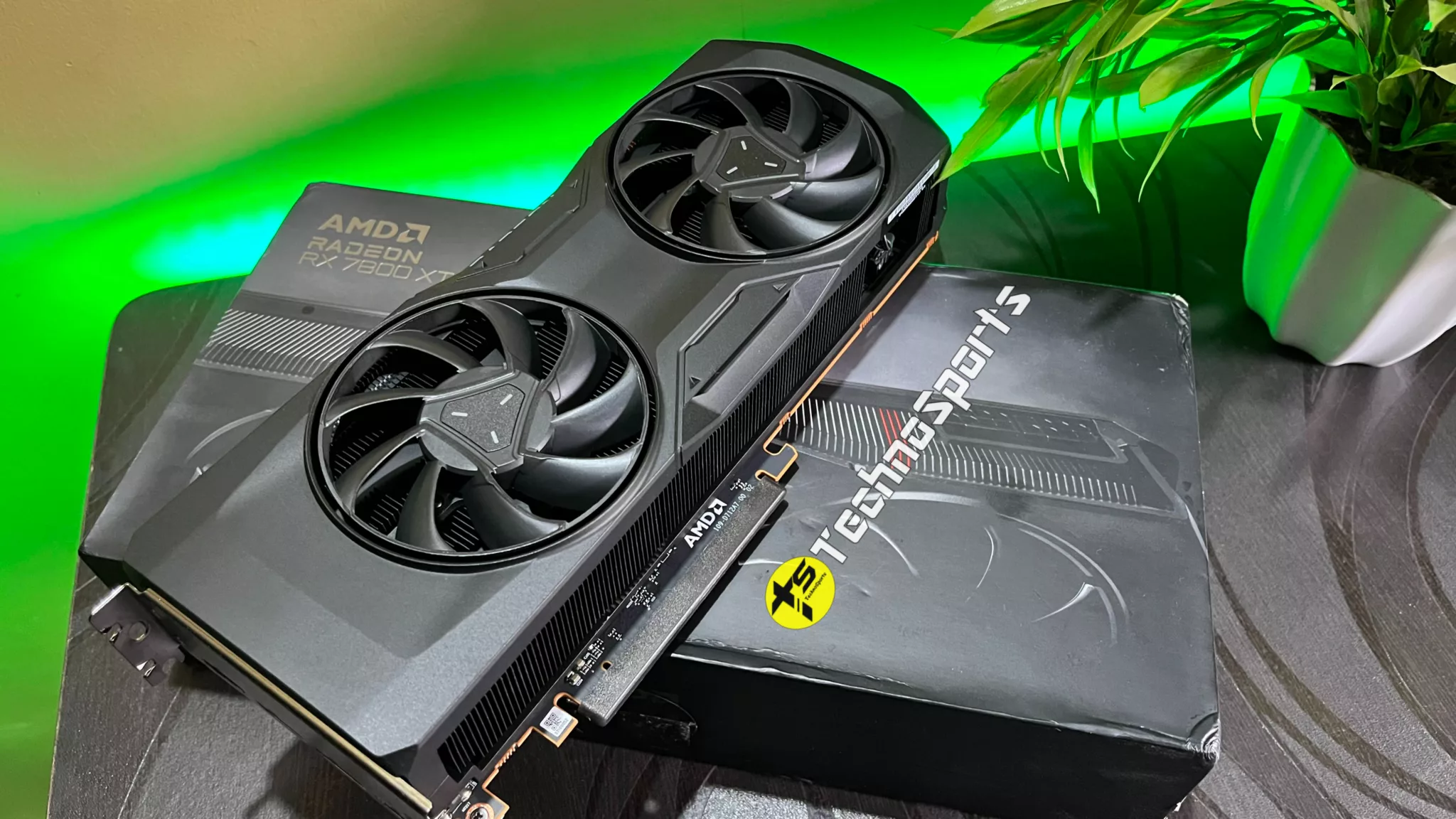 Productivity
While both the higher-end Radeon RX 7900 XTX and Radeon RX 7900 XT GPUs have great productivity and, in general, performance improvements over RDNA2, this new RDNA3-based Radeon RX 7800 XT seems to look more like a refreshed GPU than a new one. You'll see in the productivity benchmarks how similar the Radeon RX 7800 XT performs when compared to its older brother:
Though it might sound weird, this new RX 7800 XT gives a similar performance to that of a 3-year-old GPU but at a lower starting price. So, for gamers who want an affordable GPU and do productivity stuff, this RX 7800 XT is fine, but do not expect mind-blowing results for hard-core productivity work.
Gaming
The same dilemma continues in gaming as well, because the overall performance gap is very small between the new one and the predecessor. So, here too, the FPS numbers between the old RX 6800 XT and this reference RX 7800 XT are very nominal but at a price that is more affordable; currently, the former isn't available anywhere, but the new 7800 XT fills in the same spot at the same price the GPU was retailing previously.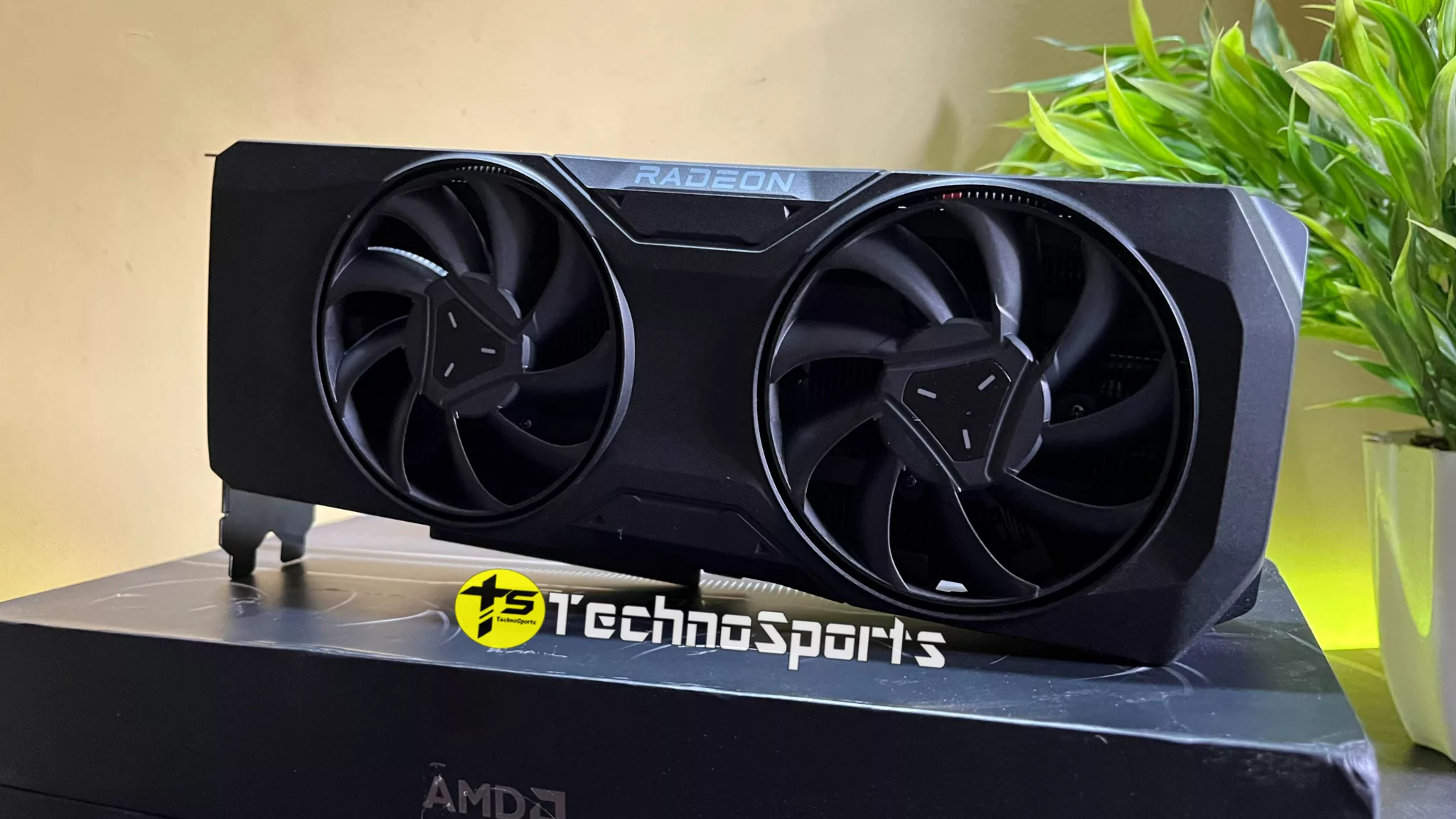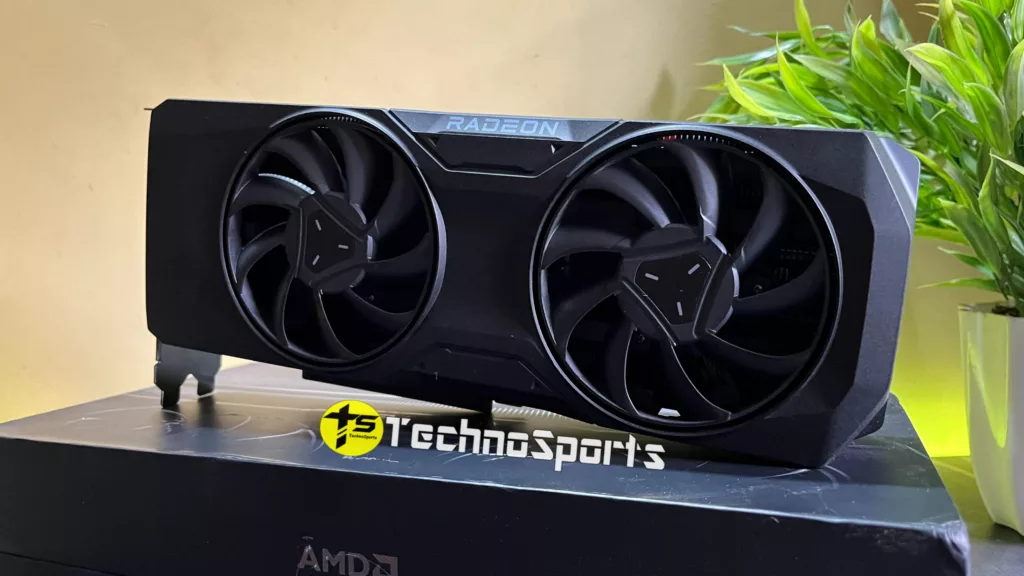 Though you should have expected better performance at a similar price, the thing isn't the same here, which is a bit disheartening in 2023, let's look at the numbers in the most playable games:
| | | |
| --- | --- | --- |
| Game Name | 1440p | 4K |
| Assassin's Creed Valhalla | 89 | 53 |
| F1 23 | 145 | 87 |
| Forza Horizon 5 | 123 | 86 |
| God of War | 91 | 57 |
| Hogwarts Legacy | 65 | 32 |
| Guardians of the Galaxy | 121 | 69 |
| Marvel's Spider-Man Remastered | 129 | 74 |
| Fortnite | 82 | 51 |
| Cyberpunk 2077 | 78 | 34 |
| Far Cry 6 | 137 | 78 |
| Star Wars Jedi Survivor | 71 | 35 |
| Resident Evil 4 | 105 | 62 |
| Watch Dogs Legion | 98 | 56 |
As you can see at the highest settings possible, the new AMD Radeon RX 7800 XT gives a good 1440p performance, but I am surprised that AMD is marketing this as the best 1440p gaming card rather than a nice entry-level 4K gaming GPU. However, the scores do tell you why AMD is doing so, but frankly, I expected more from AMD, though these are pure rasterized scores and you can use FSR to improve the gaming performance further.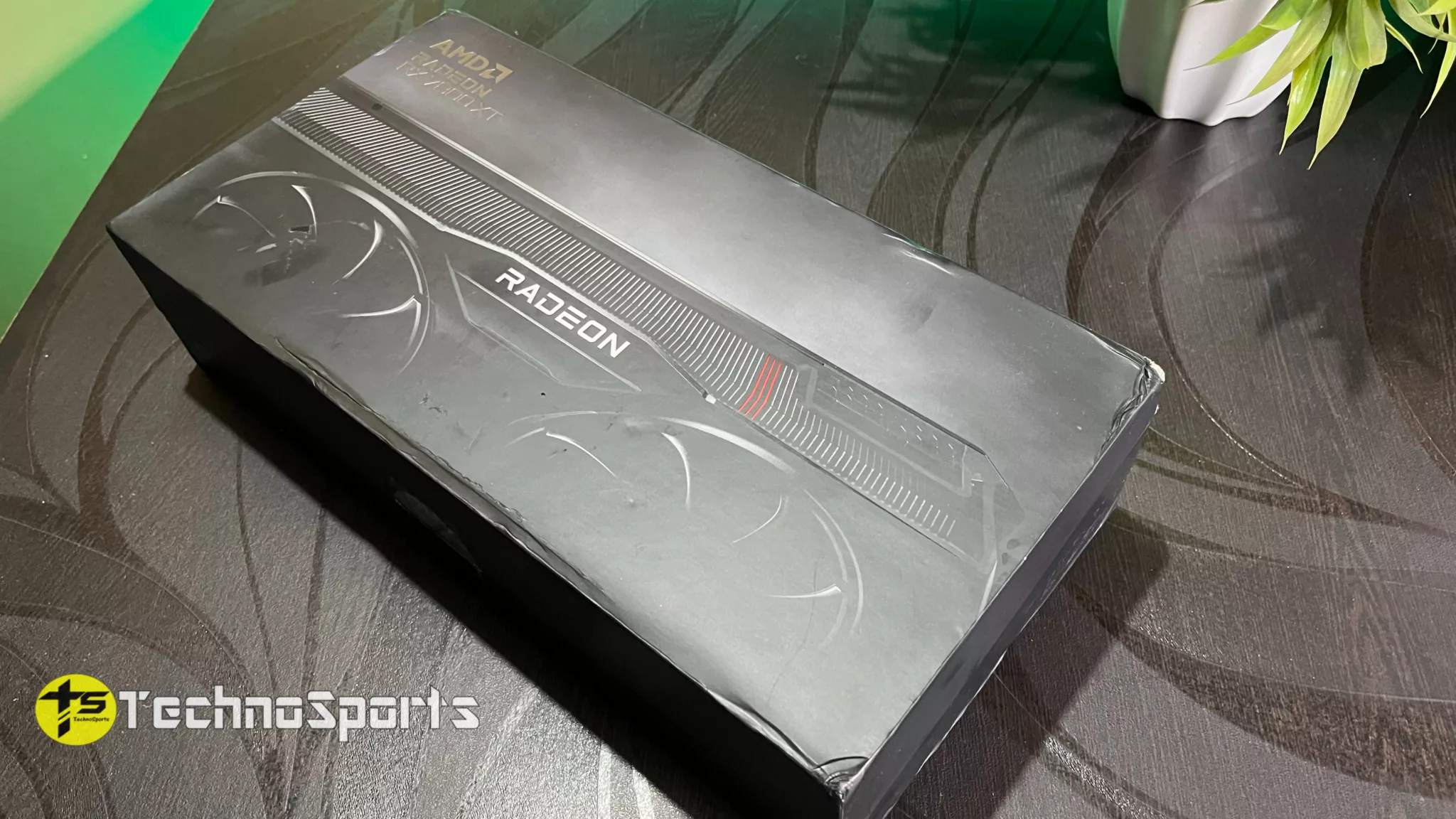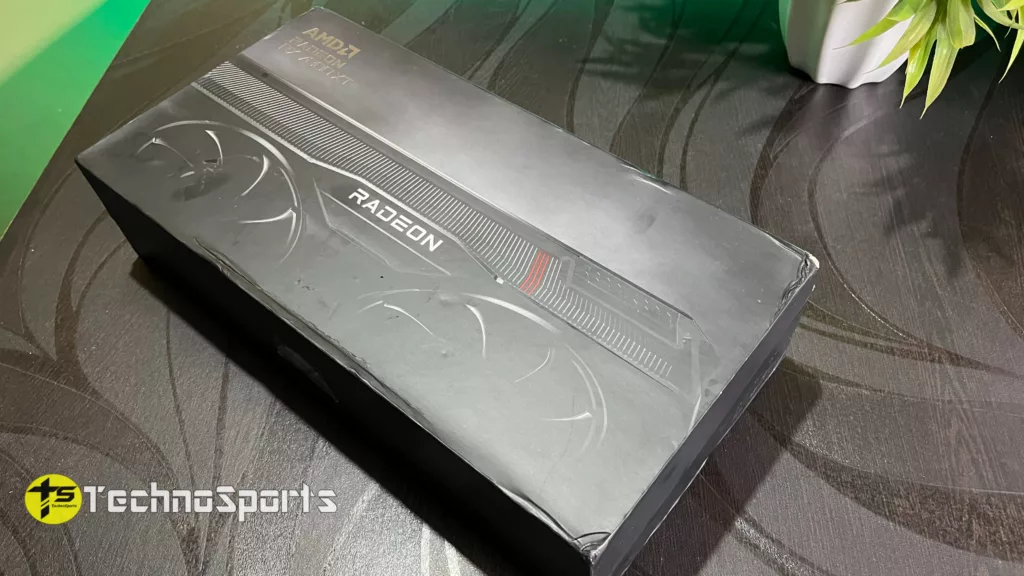 Verdict
Overall, the new AMD Radeon RX 7800 XT is typically a good mid-range GPU, no doubt at a lower starting cost of $500, and while the reference card performs almost similarly to an RX 6800 XT OC, I will recommend going for a triple-fan OC variant of this same GPU to get the best out of the GPU. The good thing is that the new RX 7800 XT comes at the same price as the older RX 6800 XT and is a bit more affordable; however, if you already own an RX 6000 series card, then this one makes no sense at all.
But if you are someone who is looking for an entry-level 4K gaming GPU or even a full-on 1440p gaming card, this GPU is a nice option; it slots right between the RTX 4070 and 4070 Ti. Though I expected better performance from AMD, this time they have played a safe option here, so, to be realistic, this RX 7800 XT is meant to be a good mid-range GPU but nothing extraordinary in 2023.
Buy from Amazon: https://amzn.to/3SO4bRv
- Advertisement -