Amazon Prime Video is an incredible and popular online video streaming service that we all know. There is every kind of series which is available in it. We all want to spend some precious time with our loved ones, and if we spent this time with some incredible series that can help boost our relationship with our loved ones, that would be amazing. There is a lot of fantasy series are going to release on Amazon Prime Video in May 2021.
Here is a list of upcoming series available on Amazon Prime Video in May:
6.The Underground Railroad(Season 1)
- Advertisement -

Release Date: 14th May 2021
It is a story of a young woman named Cora. She has made an incredible discovery during her attempt to break free the slavery in the deep south.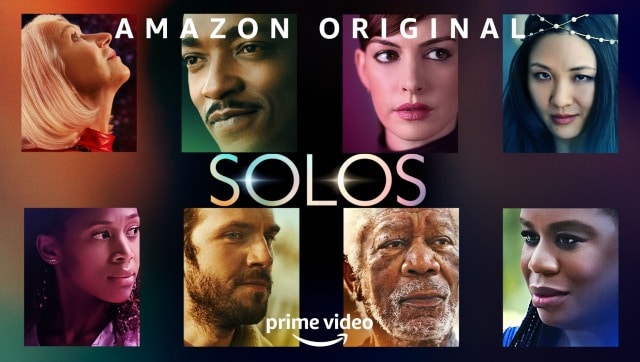 5.Solos(Limited Series)
Release Date: 21st May 2021
This series is mainly seven unique character-based stories. It shows that each of the characters will go out for a thrilling adventure of an uncertain future and they will come to know that at their most isolated moments they are still connected via human experiences.
4.Panic(Season 1)
Release Date: 28th May 2021
It is true that no one knows who invented panic was. In this series the forgotten rural town of Carp, Texas, this game is the only way through which every summer all the graduated seniors taking a risk on their lives and participate in a competition to explore their deepest fears for a chance to win a huge amount of money that can change their life completely.
3.The Family Man(Season 2)
Release Date: coming soon
After a lot of controversy about the release of the second season, finally, the release date has been announced. In the second season of the series, Srikant Tiwari will have to face many new, powerful, and exciting adversaries, it is filled with a lot of exciting and action-filled moments, and it will also depict the real fate of Delhi that is hanged loosely due to an imminent chemical attack.
2.Made in Heaven(Season 2)
Release Date: coming soon
It is based on the two wedding planners in Delhi. This series depicts several secrets and lies of the tradition jostle with the modern desires to the backdrop of big fat Indian weddings.
1.Mumbai Diaries 26/11
Release Date: coming soon
This series is based on the terrorist attack of 26th November 2008. It explores mainly the untold stories of doctors, nurses, paramedics, and also hospital staff who was worked continuously to save the lives of the people.
- Advertisement -