Tamil Nadu's batter Narayan Jagadeesan scripted history by smashing five centuries in a trot in List A cricket. He achieved this while playing against Arunachal Pradesh in the sixth round of the Elite Group C match on November 21.
He broke Sri Lankan legend player Kumar Sangakkara's South African Alviro Peterson and Karnataka's Devdutt Padikkal'd record who had smashed four centuries in a row. He also broke Virat Kohli, Ruturaj Gaikwad, Prithviraj Shaw, and Devdutt Padikkal's record of hitting the highest number of centuries in one edition of the tournament. In 2008-09 Virat smashed four centuries, the same record repeated by Gaikawad in 2021-22 and Devdutt Padikkal in 2020-21.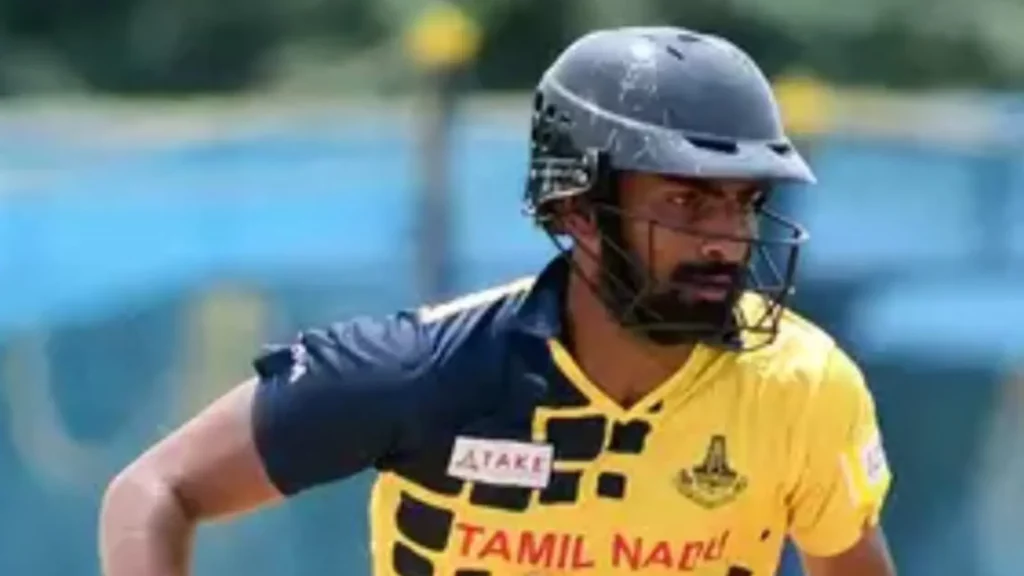 Earlier, he was released by Chennai Super Kings (CSK) before the mini-auction. He smashed 799 runs in six innings at an average of 159.70. Against Arunachal Pradesh, he mustered 277 runs off 141 with 25 fours and 15 sixes and scored the highest in List A matches.

Meanwhile, Tamil Nadu shattered all records and piled up an enormous 506/2 in 50 overs against Arunanchal Pradesh.
This victory of Tamil Nadu is now the biggest in List A cricket. They bettered the 32-year-old record set by Somerset in 1990 when they defeated Devon by 346 runs. Meanwhile, Jagadeesan edged past the record of Alistair Brown's 268 for Surrey against Glamorgan in 2002. The Indian record for the highest List A score of 264 by Rohit Sharma in an ODI against Sri Lanka was also broken in the game.
The team's consistent skipper Dinesh Karthik who didn't participate in the Vijay Hazare Trophy congratulated Jagdeeshan but also questioned about the game's current format.
He questioned if it made sense for a team from the northeast to compete against top opponents during league stages. He also mentioned how it impacts the others if their matches are washed out in order to support his claim by emphasizing how these matchups increased clubs' run rates.
Read more: FIFA broke all records and earned an unprecedented revenue of $7.5 Billion for the Qatar World Cup 2022