Today saw the publication of the Top 500 list of the world's fastest supercomputers. The exascale-class Frontier, which is powered by AMD, remains the fastest system in the world, while Intel struggles with Aurora system delays. However, the list shows that AMD is gaining ground on Intel in more of the top positions. 84% of the new systems added to the list were also AMD-based.
In this publication, 101 of the Top 500 systems are powered by AMD, a 38% increase year over year on a list that normally changes at a rather modest rate. The fact that many of these AMD-powered devices are near the top of the list is even more significant; AMD currently has four of the top 10 positions and twelve of the top twenty. The increasing representation of AMD systems on the list builds on AMD's impressive performance when it last appeared in June, rising to 93 slots in the top 100.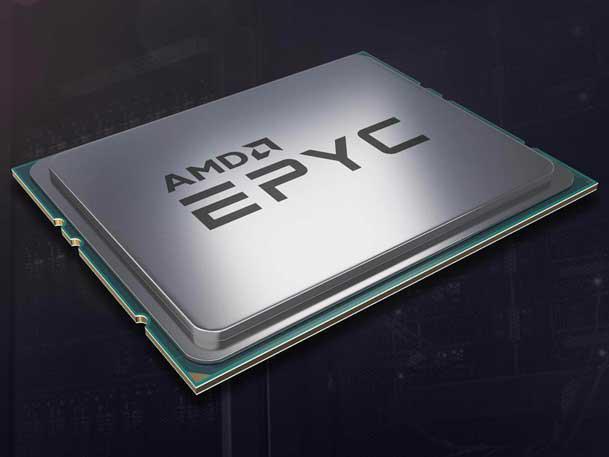 AMD's EPYC Genoa processors outperform Intel's incumbent Ice Lake in every type of workload in addition to being significantly more power efficient, both of which are essential characteristics for the fastest computers in the world. The highest-end Genoa processor has more than twice as many cores as the Ice Lake Xeons, which further contributes to AMD's performance improvements. Genoa presently has 60% more cores than the as-yet-unreleased Sapphire Rapids, which is expected to peak at 60 cores, thus AMD's lead should last at least through the upcoming Intel CPU cycle.

Unexpectedly, another new competitor from HPE is powered by AMD's second-generation EPYC Rome technology. With 384 Nvidia A100 GPUs coupled with AMD's previous-generation silicon, the supercomputer for the Mohamed bin Zayed University of Artificial Intelligence (MBZUAI) demonstrates that AMD can still achieve new victories even with its older hardware.
Speaking of GPU accelerators, there are now nine computers on the Top 500 list that use AMD Instinct accelerators, up from eight in the previous list.
It's clear that AMD's Instinct portfolio of accelerators hasn't been as successful as its CPU offerings, but its switch to Instinct MI200 GPUs built on chiplets may enable it to apply the same strategies as EPYC to start gaining popularity.
The Green 500, a list of the 500 most energy-efficient supercomputers in the world, includes AMD's MI250X accelerators, which power Frontier, the fastest supercomputer in the world. Additionally, seven of the top 10 most efficient computers are now powered by AMD CPUs, roughly doubling the number of systems the business was responsible for in June.
With more systems overall than AMD, Intel's CPUs continue to dominate the list. However, AMD's entry into the top tiers and its share of the new systems demonstrate that its CPUs have a performance edge, providing it with a clear path for growth over the following few years.
Also read: