AMD appears to have postponed the debut of the Ryzen 7000 "Zen 4" CPUs and the AM5 platform from its intended date of September 15 to September 30. We recently received confirmation from our sources that AMD would release its next-generation CPUs for sale in late September.
This time last month, we told you that AMD would have a press conference in late August to reveal all the specifications and costs for its next Ryzen 7000 "Zen 4" CPUs and the corresponding AM5 platform. Additionally, the business had intended to begin selling just two weeks later, on September 15.
On September 27, Intel is anticipated to hold its "Innovation" event, during which it will introduce its newest desktop processor, Raptor Lake. AMD's Ryzen 7000 CPUs won't be available until October, but they will be prepared for the mainstream consumer market. This may give the impression that AMD is quite confident in its ability to release its chips at the same time as its rivals' next-generation products.
Online retailers have started listing down several AMD Ryzen 7000 CPUs along with preliminary prices such as the:
Ryzen 9 7950X (16 Core / 32 Thread)
Ryzen 9 7900X (12 Core / 24 Thread)
Ryzen 7 7700X (8 Core / 16 Thread)
Ryzen 5 7600X (6 Core / 12 Thread)
The first wave of AMD 600-series motherboards would concentrate on the more expensive X670E and X670 designs, with the B650E and B650 devices following a few weeks later (in late October or early November). The new CPUs will have a cutting-edge Zen 4 core architecture, which is anticipated to offer performance improvements over Zen 3 cores of up to 8% IPC, 15% ST (single-threaded), and 35% MT (multi-threaded).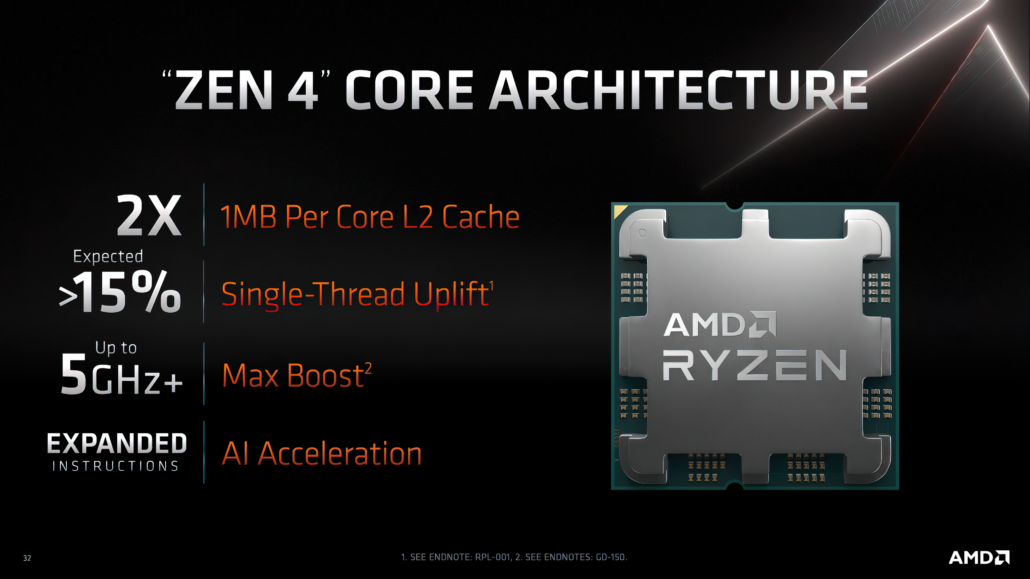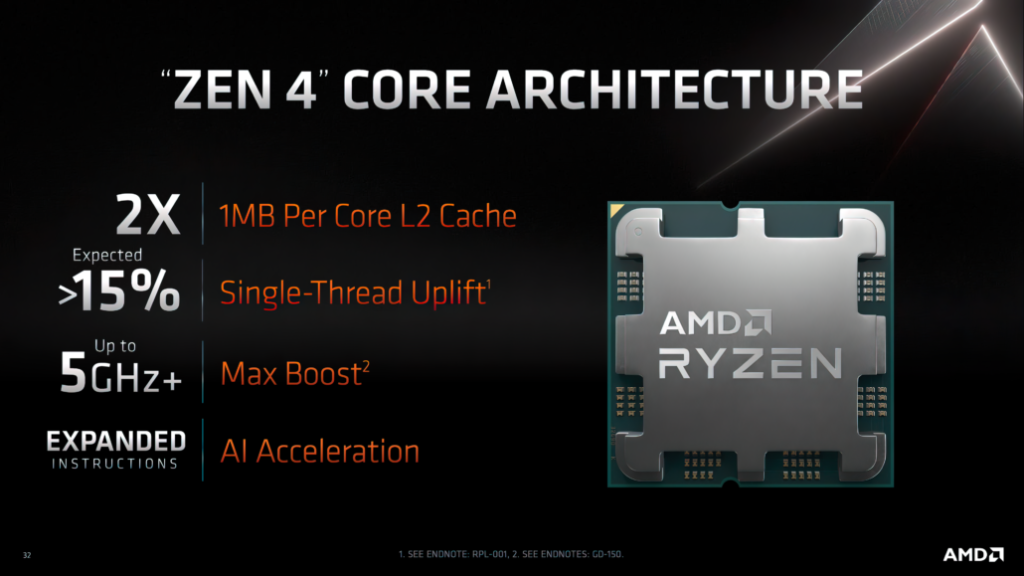 AMD is also overclocking their next-generation CPUs to insane levels, with boost rates of up to 5.7 GHz, 170W TDPs, and 230W PPT. In addition, the platform will feature Gen 5.0 PCIe slots, Gen 5.0 M.2 compatibility, DDR5 memory support (EXPO), and a new SAS Firmware suite that uses the DirectStorage API architecture.
also read: