We all are eagerly waiting for the most anticipated television adaptation of the second season of Resident Evil. We can say that this is one of the best adaptions of Resident Evil. Resident Evil is a newly released Netflix Original show that revolved around the Capcom game having the same name and was also made by Andrew Dabb. The new show was just made by Constantin Film and Moonlighting Films having the same producers behind all of the Resident Evil films. This belongs to one of the many video game Netflix adaptations.
In 2022, Albert Wesker just settles into life in New Raccoon City along with his daughters jade and Billie. However, after one year, it has been exposed that the entire world just gives in to the t-virus, while the mutated monsters and zombies roam. On leaving Jade Wesker in search of the globe to get a cure for protecting the last survivor of humanity.
Resident Evil (Season 2): Renewal Status
On give it to the franchise, there are also many of the wyes in this series, which means it can guarantee the Resident Evil is able to see in many top ten lists across the globe. It can able to get such numbers that have needed to secure the second season left to be seen.
We should note at the point that the reviews of the series might put people off from even giving the series. When the critic's reviews were mainly broken, the audiences that have been pretty vocal about their dislike of the series.

According to the report of 15th July 2022, the series currently just carries a 3.4/10 on IMDb and has 26% on Rotten Tomatoes.
For the context, Netflix may rightly or wrongly make a reputation for adapting either anime or video games on doing the source material justice.
Now, many of the reviews seem to cite this in their reviews. One IMDb for example is headlined "This is NOT" Resident Evil"!" also adding, "When the rights to make this type of show are sold or loaned out there should have to be some ground rules. Netflix has hurt so many franchises by making subpar material it isn't funny at all, truly. I will not bore you, there are lists of every movie and show Netflix and other streaming services have completely destroyed."
Resident Evil (Season 2): Expectation
Tyrant Running Rampant
The destruction of civilization heavily hinted throughout the season that has happened by Joy, the miracle pill like Albert Wesker previously worked on for Umbrella. Umbrella was made the most powerful bio-weapons, Tyrants have forced nature, and practically it's impossible to destroy following conventional methods. Along with the Tyrants running loose onto the streets of New raccoon City, and Cape Town only an hour away, it's not too hard to watch how an injection might spread rapid manner.
Jade, Billie, and Incle Bert might be seen to escape from South Africa as the virus surround them.
Ada Wong
Just before leaving the lab, Albert provided jade with a paper that contains the address of Ada Wong. A former employee of the original Albert Wesker that's quite interesting on learn about the relationship between Ada and the cloned Albert.
There is a master with hand-to-hand battle and using small arms, Ada may teach Jade how to battle.
Jade vs. Billie
It's sufficient to tell Jade and Billie are recently the most dysfunctional pair of siblings on this planet. After Billie, kidnaps her niece Bea, jade will stop at nothing to get back her daughter at home. While it's Bea, then the question arises of what abilities Bea holds, as he can exhibit some level of control over the giant crocodile. The things still unclear if Bea was able to control any of the zeros. We can strongly say that Billie is definitely in search of experimenting with Bea's blood.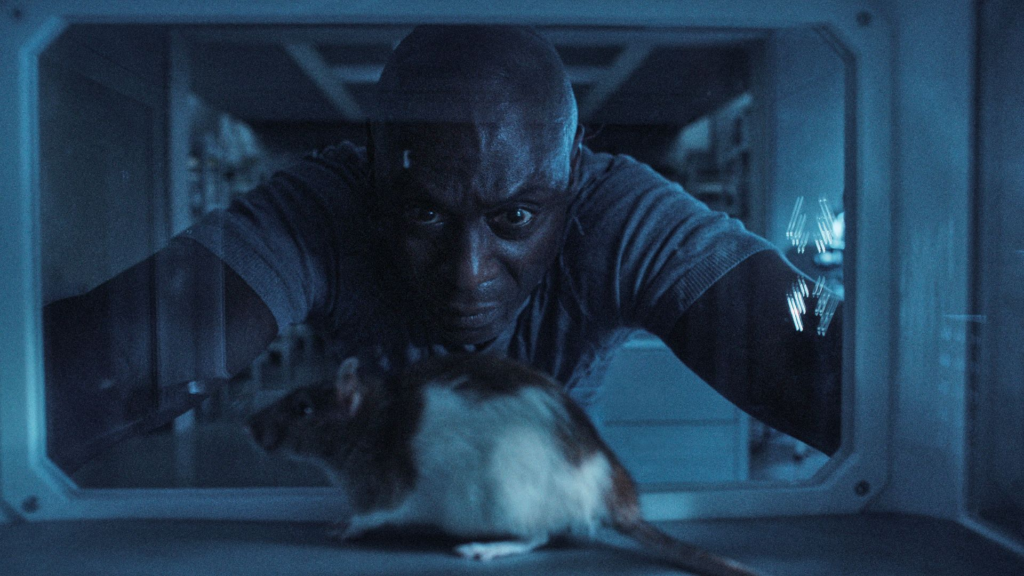 The Real Albert Wesker
As the show connected loosely with the story of the video games based on the events of 2022, the original Albert Wesker should have been collapsed by Chris Redfield in an African volcano. There is nothing that seems to be very easy for an individual like Wesker who is definitely an expert on escaping from certain death.
Resident Evil (Season 2): Cast
In this second season we will see Ella Balinska as jade Wesker, Tamara Smart as Tounf jade Wesker, Adeline Rudolph as Bilie Wesker, Siena Agudong as Young Billie Wesker, lance Redd9ick as Albert Wesker, and Paola Nunez as Evelyn Marcus. There are no new cast members that have been declared by the franchise.
Resident Evil (Season 2): Release Date
The shooting has taken place in a different location along with 2021. The first batch of shootings just take place between February 29021 and July 2021. The short break has taken place in the summer just before resuming the filming in September 2021, before a few months of ending in December 2021. Soon After examining the situation, we will say that the second season of Resident Evil will hit on Netflix before 2024.
A big thanks for the source.
Read More: GoodLuck Jerry: Jahnvi Kapoor becomes a ferocious drug dealer for the treatment of her ill mother