According to Volkswagen CEO Herbert Diess, the semiconductor supply has greatly improved, and the company's global production is projected to recover in the second half of the year.
About the Current Situation
According to the sources, the current position has improved, according to Diess, after the conflict between Russia and Ukraine cut off VW's access to wiring harnesses and other components, as well as the company's supply chain disruption in Ukraine.
Volkswagen aims to determine this year whether or not to build its proposed Scout-branded electric truck and SUV in the United States, according to Diess. On an earnings conference call in early May, Diess stated that as geopolitical problems and the pandemic continued to stifle growth in other countries, the business plans to increase electric car investment in North America.

Diess also added that the scenario in Europe is unlikely to affect the United States, thus the business plans to increase its electric car investment in North America from a geostrategic standpoint. It should be where they expand their investment.
Growth of Volkswagen's Global Production
Volkswagen is pushing ahead with plans to convert its factories to electric vehicles. They are expanding their global electric car production network by launching the all-electric ID.4 in Emden. Emden joins the Chinese plants in Anting and Foshan as Germany's second electric car production location after Zwickau.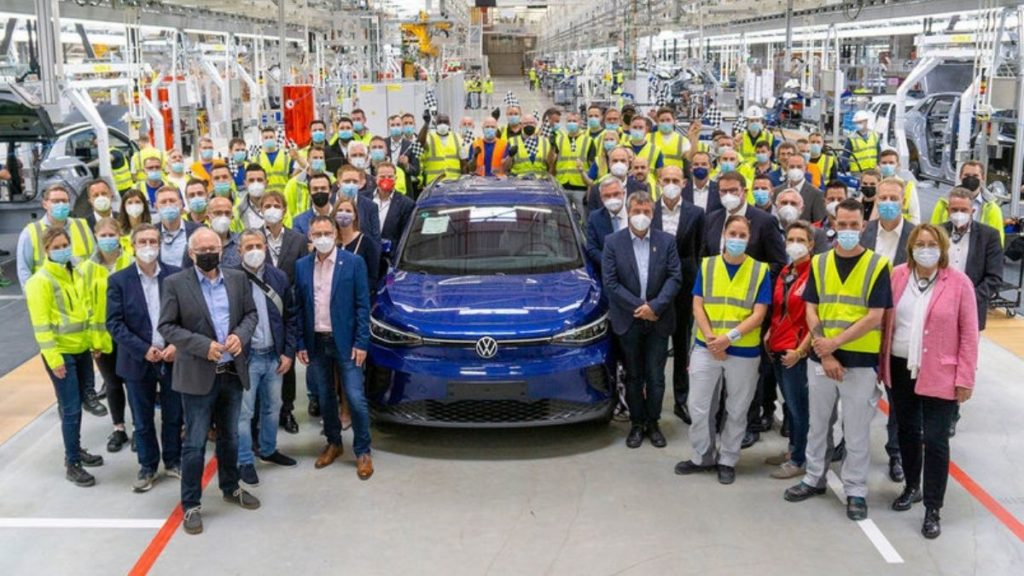 This year will also see the start of production in Chattanooga (ID.4) and Hanover. As a result, Volkswagen is laying the groundwork in Europe, the United States, and China for the production of 1.2 million all-electric vehicles per year based on the MEB by 2022.
The Emden facility, which employs 8,000 people, has received a one-billion-euro investment from Volkswagen. Emden is thus Lower Saxony's first high-tech site for electric mobility. Up to 2026, the Volkswagen Group will invest a total of 21 billion euros in Lower Saxony to make it Germany's electric mobility hub.
Read: Google's 'Pixel Fold' has been postponed once more, but Apple is targeting 2025 for a foldable iPhone