Today, not only AMD did announce its new 5nm based Ryzen 7000 series processors at Computex 2022 but also showcased what its next-gen is capable of. While all genuinely been waiting to see AMD pushing the 5 GHz envelope, well, today at a demo AMD confirmed its upcoming 16 core chip is able to push this barrier.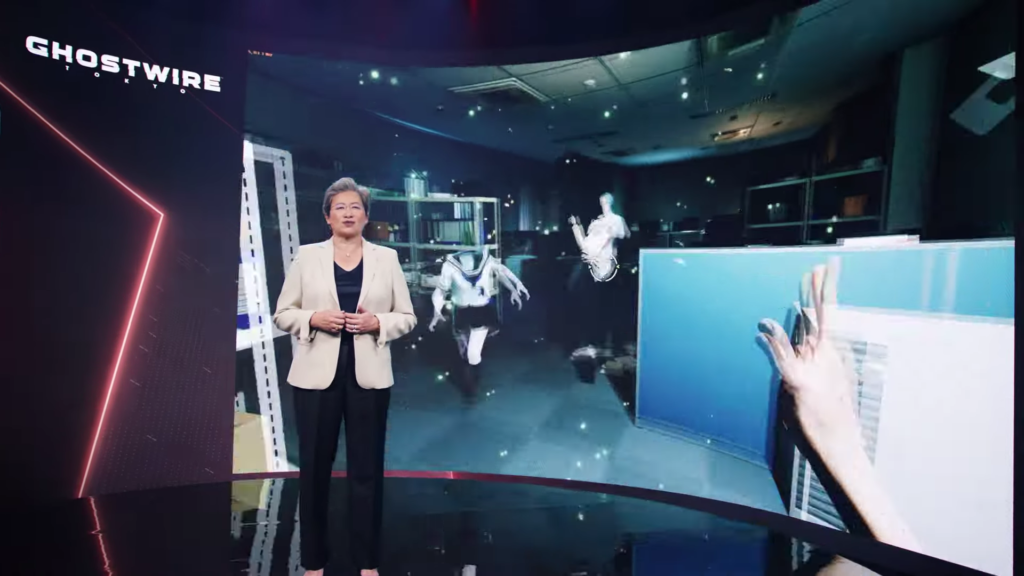 The 16 core Ryzen 7000 processor crosses the 5 GHz barrier
During the keynote, a pre-production Ryzen 7000 Series desktop processor was demonstrated running at 5.5 GHz clock speed throughout AAA gameplay. The CPU was able to keep over 5 GHz without any issues as per the demo and this goes to show the architectural improvement AMD has made with Zen 4.
The new AM5 socket drawing up to 170W of TDP helps to maximize performance when it's needed the most, here in gaming, single-core performance plays an important role. Now, with a 15% IPC bump, we expect these new Ryzen 7000s to catch up with Intel's 12th gen processors.

The same 16 core Zen 4 processor was also demonstrated to perform more than 30% faster than an Intel Core i9 12900K in a Blender multi-threaded rendering workload. obviously, this enables to command back into the multi-threading performance lead that AMD is known for.
Also, as we see there's no headroom for any more chiplet but we suspect as Dr Lisa was stressing the fact that it was a 16 core CPU and Intel's 13th Gen won't stop at 16 cores this time, we highly doubt AMD will also limit itself to 16 cores only. Well, with time we will get more info about these upcoming Ryzen 7000 series processors that are all set to launch this fall.
via AMD