Makers of electric two-wheelers are in a fresh world of trouble as the Central Consumer Protection Authority which comes under the Union Consumer Affairs Ministry, has sent a notice to Pure EV and Boom Motors after the vehicles of these companies exploded in April. In addition to these companies, the consumer company is also looking at more cases of e-scooter fires and will shortly be issuing more norices to other prominent electric vehicle makers as per sources.
Pure EV, Boom Motors, Ola Electric, & Okinawa recalled faulty batches after fire incidents were reported:
The companies recalled all the batches that had issues in them after the fire on electric scooter incidents were reported, the preliminary findings from the government-constituted probe on the subject of EV fires have identified issues with the battery cells or design in nearly all of the electric two-wheeler fire incidents in the the nation.
The committee was formed after fires on electric scooters became prevalent across major metros in India, the battery blasts in e-scooters belonging to Okinawa Autotech, Boom Motors, Pure EV, Jitendra EV, and Ola Electric. The government is now working on framing quality control guidelines for EVs that will be unveiled soon.

Most recently, an electric two-wheeler belonging to Benling India exploded while it was being charged in Telangana. As per local police, nobody faced injuries. The incident happened in the Karimnagar district and as a result of the blast, parts of the e-scooter were burnt.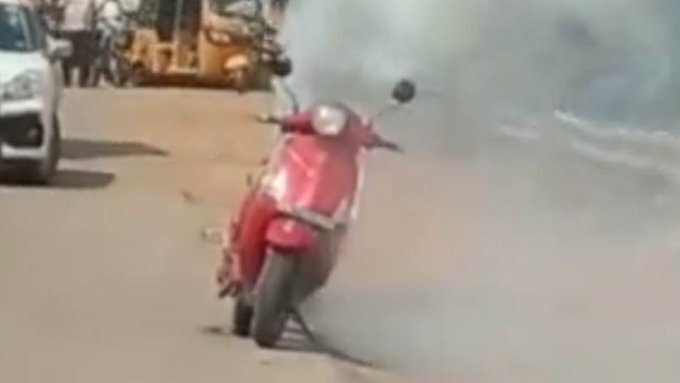 Late in April, an 80-year-old man was killed and others injured when the battery of a Pure EV electric two-wheeler exploded in their house in the Nizamabad district. Just three days later, a 40-year-old man died as a result of a blast that occurred in an e-scooter that belonged to Boom Motors while being charged. A minimum of 12-electric two-wheelers have exploded till now, and electric vehicle makers have recalled all the faulty batches due to the outburst from the public and the pressure from the government.
Also read: