Thor: Love and Thunder is Marvel's next target to launch on the big screen. Since last week, Marvel's most-anticipated sorcerer film Doctor Strange In the Multiverse of Madness has already ruled in theatre across the world, now Marvel Studio will give their full focus on the fantastic thunder god project Thor: Love and Thunder. The franchise already started to call the marketers to observe the marketing cycle that has already been started.
In this hot ambiance, the cat from the bucket, at last, comes out with a new high-quality look of the titular duo and gets ready to fight. The thunder couple means Thor Odinson and Mighty Thor can be seen in many images, but Chris Hemsworth is looking a little euphoric.
Chris Hemsworth aka Thor himself shares some images on Instagram and cracks a joke about the two "winning" the Met gala. "Hey all, when's the Met Gala? Asgard's power couple just found the winning look. In cinemas on July 8th,"
It's quite surprising that little has been exposed about the plot of the film, though Taika Waititi says the film is where he's "always wanted it."
Waititi revealed to Empire Magazine, "I wanted to embrace this thing that I was always a bit dismissive of, and explore this idea of love, and show characters who do believe in love," and he also added, "On paper, it feels kinds of clingy to me, but there's a way of doing it with cool characters making a cool movie, and also having a thing that no fan ever wants in a superhero film, which is people talking about love, and characters kissing."
Waititi, himself says that "kissing" ends up being a complete "mindf-ck" for Odinson. The Helmer also added in the same piece, "it's been about eight years," and also continues," She's having a whole other life, and then the love of your life comes back on the scene and is now dressed like you. It's a real mindsuck for Thor. I did not know we were going to use the storyline of the Mighty Thor character until we started working out the actual story. I was writing and it was like, 'Wouldn't it be kind of cool to bring Jane back into the storyline?'"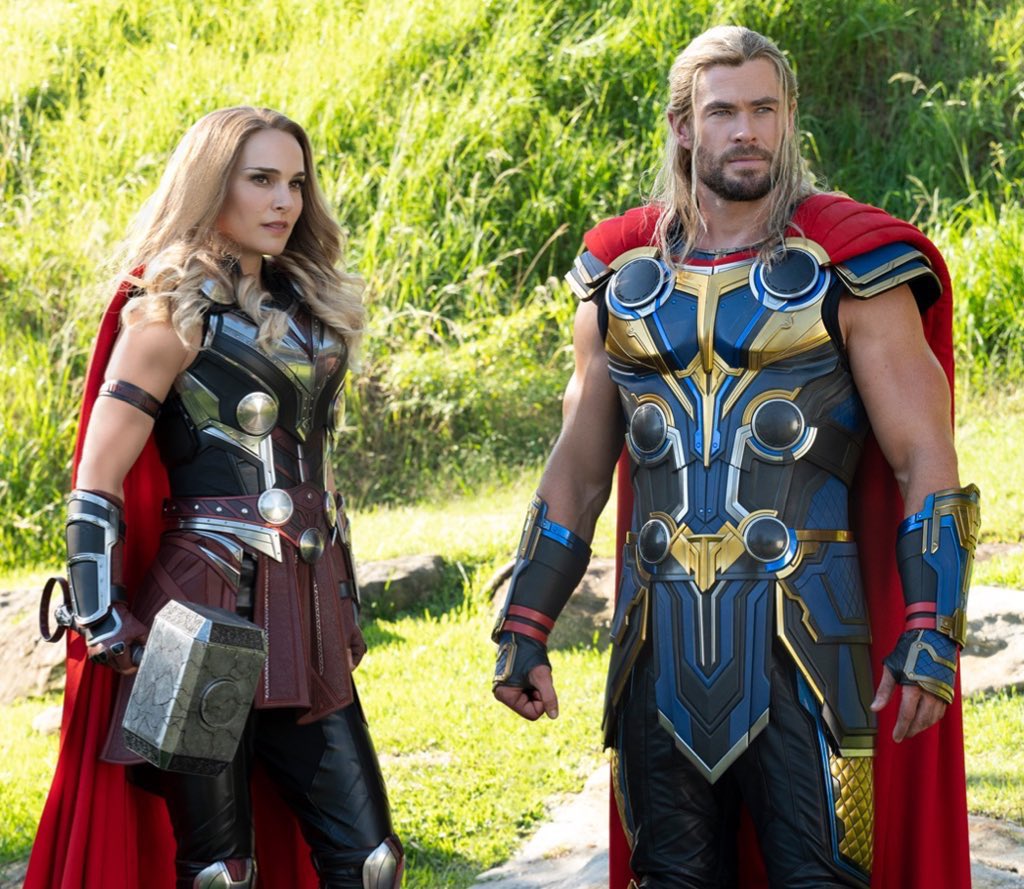 Taika Waititi, who directed Thor: Ragnarök comes to direct Thor: Love and Thunder. He also co-wrote the screenplay of the film with Jennifer Kaytin Robinson. The movie and stars Chris Hemsworth, Tessa Thompson, Natlie Portman, Christian Bale, Chris Pratt, Jaimie Alexander, Pom Klementieff, Dave Bautista, Karen Gillan, Sean Gunn, Jeff Goldblum, and Vin Diesel.
After seeing the cast list, we can understand how bigger the upcoming film going to be.
Thor: Love and Thunder: Release Date
Thor: Love and Thunder will open in theatres on 8th July 2022 in theatres.
A big thanks for the source.
Read: Ms. Marvel: Marvel's new short teaser Opens Up about the Release Date!!