The original leaker who leaked the news about the new MacBook Pros to have notch has revealed a new rumour that says that the Cupertino giant is ready to launch a new Mac next month and it could be an updated MacBook Pro. This is not surprising as we previously heard that Apple is targeting to have a one and a half year upgrade cycle for its chips.
So, we could see this new M2 Apple silicon processor based on ARM architecture in a refreshed 13-inch MacBook Pro, that could also feature a notch. As cited by MacRumors, the overall design will be similar to the previous MacBook Pro 13 with Touch Bar unlike what we saw with MacBook Pro 14 and 16-inch variants.
The significant upgrade you will see is with the M2 chip, which though will sport the same number of CPU cores as the ‌M1 processor‌ but a bump will be seen in GPU cores, rumoured to feature up to 10 cores. Apple is all set to host a spring event on March 8 where the rumoured iPhone SE 3 is seemingly going to be announced but also the M2 chip will make its presence felt as per widespread rumours.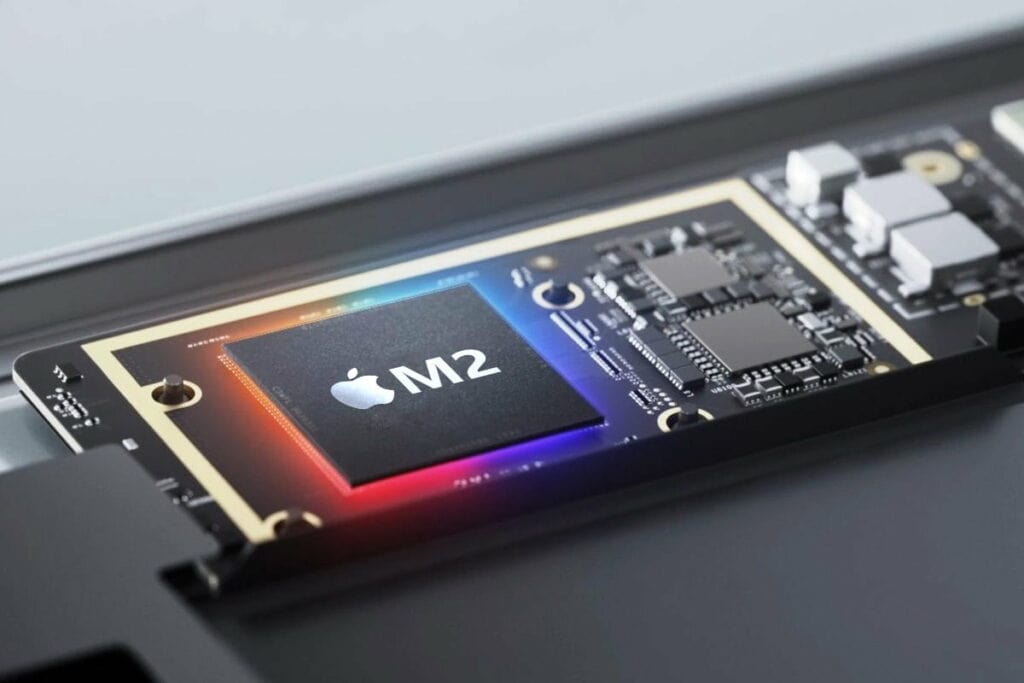 The very reliable in this regard, Bloomberg journalist Mark Gurman did state previously that Apple does have its intentions to bring an entry-level 13-inch MacBook Pro with ‌an M2‌ chip in 2022 but it was thought to be at the latter half the year. This was expected only after Apple has released every Mac device possible preferably the beefier ones with newer M1 Pro and M1 Max chips.
However, as Gurman points out which is not in contrast to the rumours, the upcoming 13-inch MacBook Pro's Touch Bar will get the same treatment it got on its higher-end brothers and will lack a ProMotion display, this makes more sense.
Everything will be clear when Apple hosts its Spring event and we expect at least a single Mac or maybe a few of them getting announced next month. However, if you are waiting for the upcoming MacBook Air, you would have to wait for Apple's September event to arrive maybe, but we do like to see the M2 chip announced soon.