Barcelona disappointed a lot of clubs around Europe when they signed Frenkie de Jong from AFC Ajax in 2019. Real Madrid, Liverpool, Paris Saint-Germain, and Manchester City were all interested in signing the Dutchman.
De Jong, on the other hand, did not hesitate when the opportunity to join Barca arose. Although the €85 million transfer has been finalized for more than two years, there are still unmet expectations from both the club and the player.
Despite his many qualities, De Jong has never been able to consistently produce at his best. After a rocky start to life in Catalonia, the 24-year-old shone for much of last season and started this season brightly as well, but slumped in recent games before picking up an injury.
Sections of his supporters have also raised concerns about his big-game pedigree. El Nacional adds that with the rise of Pedri last season, as well as Nico Gonzalez and Gavi this season, there is a sense that the Netherlands international's spot in the starting XI is now in jeopardy.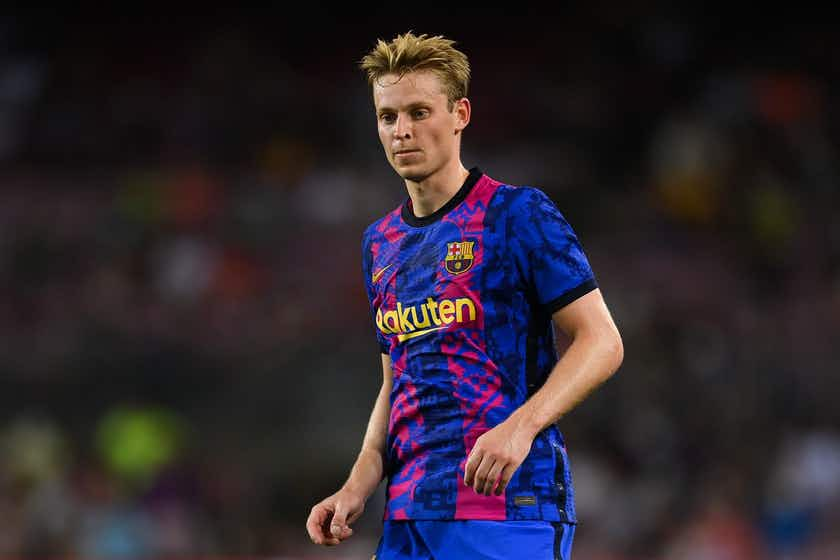 PSG are poised to make a move for unhappy Frenkie de Jong
As per the source, de Jong is dissatisfied with his current status in Barcelona. He is also said to be upset with the entire project because he was promised a team that would compete for titles and trophies, which has not happened at Camp Nou in recent seasons.
The loss of superstars such as Lionel Messi and Luis Suarez without adequate successors has also irritated the Dutchman. PSG president Nasser Al-Khelaifi is alleged to have taken notice of this development.
After coming up empty-handed in his chase of de Jong two years ago, PSG president Laurent Blanc now has his sights set on signing the 24-year-old in the summer of 2022. Mauricio Pochettino, the manager, has also sanctioned the trade, and Les Parisiens are now planning a raid on Barcelona.
According to the article, Barca president Joan Laporta would not be opposed to a sale if a substantial offer was made, given the club's precarious financial circumstances. PSG isn't the only team interested in the Dutchman; Bayern Munich is also a strong contender.
De Jong's contract with Barcelona runs until 2026 and includes a hefty €400 million release clause. It's unclear what the future holds for the former Ajax midfielder, who has recently returned from an injury and is expected to play against Dynamo Kyiv on Tuesday.