At last, the trailer of the much-awaited Malayalam superhero movie Minnal Murali that is featuring the Mollywood superstar actor Tovino Thomas is set to launch on the streaming platform. The filmmakers want to release the film in theatre but due to the pandemic situation, it would not be possible. In July 2021, Netflix has been acquired the digital rights of the movie, and further, the producer of the film Sophia Paul has been announced that Minnal Murali will premiere on Netflix, not in the theatre. Netflix has bought the digital rights for 37 Crores that is the highest for the Mollywood movie to date. This film was already in the news in the year 2020 while the film has set to be vandalized by some of the right-wing groups in Kerala revealing they cannot set the church just opposite the temple.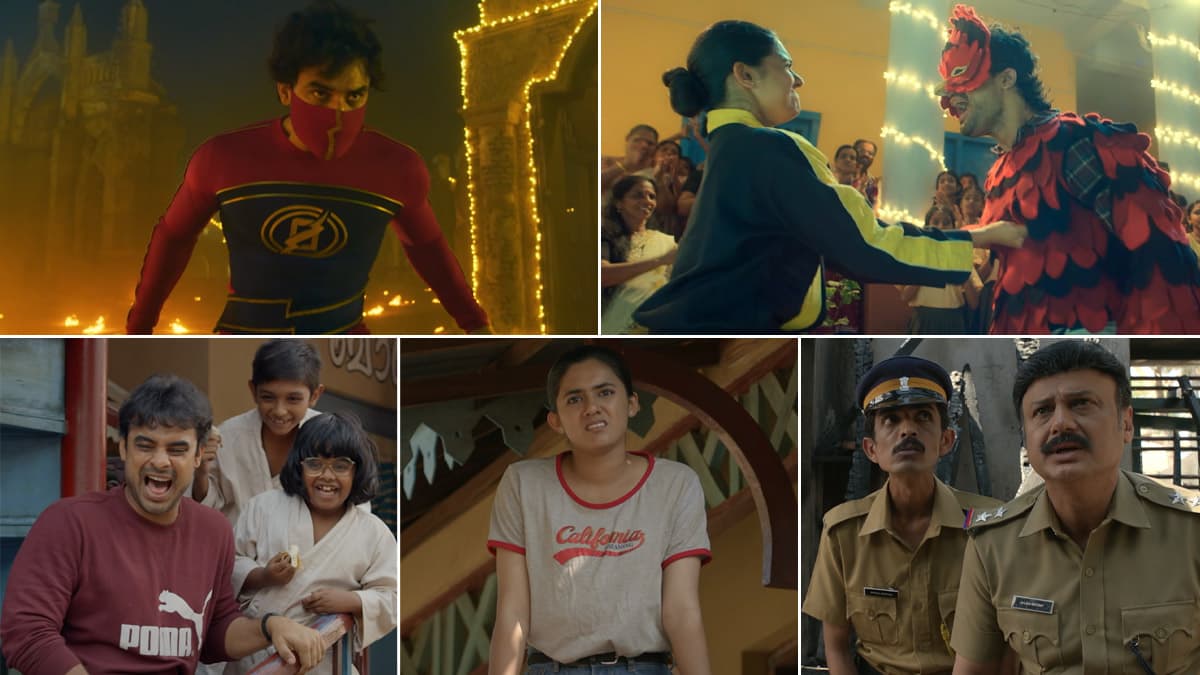 Cast
The story of the film has been written by Arun Anirudhan along with Justin Matthew and has been directed by 2015 commercially hit Kunjiramayanam fame Basil Joseph. This film is featuring with Tovino Thomas as Minnal Murali, Guru Somassundaram as Selvan aka Vallidi Venkiti, Aju Varghese as Rameshan, Femina George as Bruce Lee aka Biji, Harisree Ashokan as Eustace Ittiyapaadam, Mammukoy as Narayan, Baiju Santosh as Bibeesh, Bijukuttan as Lilithakashan, Shelly Kishore as Smitha, Ginbin Gopinath, Devi Chandana, and Rahjkesh Madhav an also featuring some pivotal role in the film.
Release date
Netflix has confirmed that this film will hit on 24th December 2021 on the streaming platform. It will premiere in the Malayalam language, along with Tamil, Telugu, Kannada, and also Hindi.
Here is the trailer:
A big thanks for the source.