Nicklas Bendtner has announced his retirement from football at the age of 33. The player was notorious for more things happening off the pitch than on it. Let's have a look at the off-pitch drama and the on-pitch brilliance that earned him a move to Arsenal. 
Arguably his most infamous act on the pitch was the celebration against Portugal in Euro 2012, where he pulled down his pants to reveal a Paddy Power underwear. UEFA proceeded to slap a one-match ban on him and an £80,000 fine for his actions.
He was involved in numerous sex games, before and after matches. One of the instances is documented in his book where Bendtner writes:
'We weren't going home until the next day and once the hotel corridor fell silent two of us snuck down to the bar. We got talking to some local girls.
'Suddenly we decided to skinny dip in the indoor pool. It turned out the pool had a slide and before we knew it we'd started our own internal competition.
'One couple would judge the other on the way down the slide — while having sex in every possible position.
'At the next training session, my mate showed up with his knees glowing bright red. He'd torn up his skin when he took his girl doggy style.'
Bendtner also went as far as to call his manager, Arsene Wenger, an a****** and a wa****. The argument stemmed from a failed transfer that the striker wanted but his manager refused to let him go since they couldn't sign a backup.
'We've spent most of the day there. Why can't Arsenal pull their f****** fingers out and sell me, so I can get on with my career? It's after 8pm when Wenger calls. He gets straight to the point.
'"I'm afraid your transfer isn't going to happen," he says. "We've not been able to buy the striker we wanted. So you're our back-up. That's your job for the next year."
'I hang up. I look at my agent, who shrugs his shoulders. Then I call back. And I say a bunch of pretty ugly, disrespectful stuff. Like "a*******" and "w*****."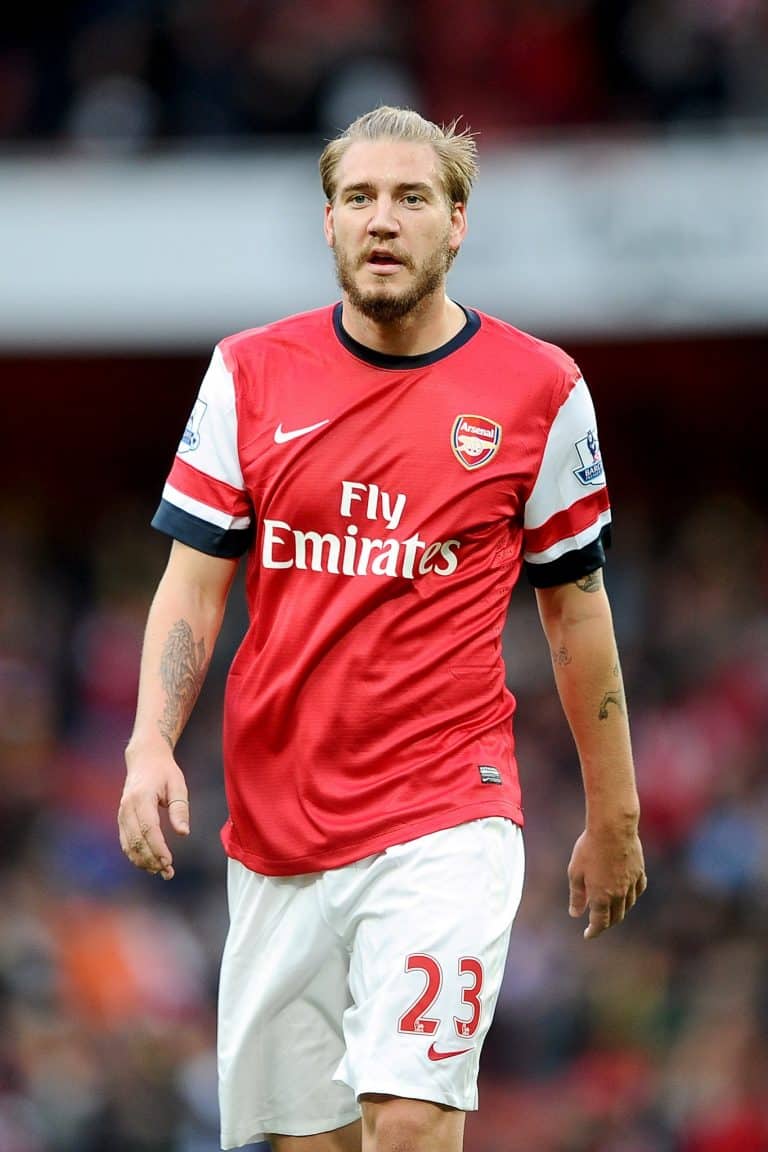 '"We can't stand each other any more," I say, ending my tirade. "It'd be best if we parted ways."
'"Well, OK — that's quite possible," Wenger replies in his heavy French accent. "But it's not going to happen. See you at training."'
However, despite all his shenanigans, he was a dependable forward on his day. He is the second ever Arsenal player to score a hat-trick in the Champions League, and he did so against Porto in 2009.
He won the Danish league twice with Rosenberg towards the end of his career and also won the Danish player of the year award in 2009.