- Advertisement -
Disney has dropped the trailer of the fantastic adventure film Jungle Cruise. It is a two-minute-long trailer featuring Dwayne Johnson and Emily Blunt. It revolves around the popular Disneyland theme park riding with the same name. If you see it's not the first time that Disney is converting their roller coasters into a film so it's just like Pirates of the Caribbean. Last time it has informed that this was made $4.5 billion or Rs. 32,601 crores. Now Disney is expecting that Jungle Cruise will also be made the same with the power of the star Rock and Blunt for the biggest Hollywood studio. As it is the COVID-19 pandemic time so it might not reach that incredible height.
Plot
It depicts that Riverboat captain Frank Wolff(Johnson), and Dr. Lily Houghton(Blunt) set out for an Amazonian adventure. In the trailer, it has set up about what they are after which is a tree of life that can hold unparalleled healing powers. After seeing it Dr. Lily said that it can change the medicine power forever. They have set on the boat that works barely which is accompanied by the younger brother of Lily named McGregor and are facing a huge problem. Frank told that everything you see just wanted to kill them. Edger Ramirez's villain wielding snakes has shown and Frank has immediately pulled away by the roots of the tree and the mysterious tribes.
It is true that there a lot of natural danger that they have to face off continued with a leopard and the boat approaching a classic waterfall scenario. It is also contained with a German expedition which is led by Prince Joachim. The plot of Jungle Cruise has set in the early twenty century so naturally, it will be playing on the entire Nazis are bad and it seems that America will once again triumph over Nazis.
Cast
- Advertisement -
This film will be featuring Dwayne Johnson, Blunt, Whitehall, Ramirez, Plemons, Paul Giamatti, Andy Nyman, Quim Gutierrez, Dani Rovira, Veronica Falcon, and Simone Lockhart. This film is directed by Jaume Collet-Serra. He is also directing Black Adam of Johnson's next film.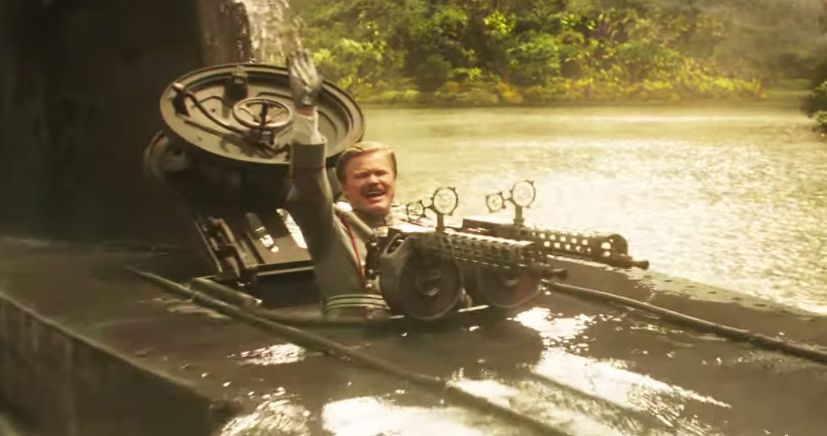 Release Date
Jungle Cruise will release in cinemas on 30th July and also on the Disney+ with Acess Premier select markets. In India theatrical release will be depend on the opening of the cinema halls. Disney + Hotstar has set to release this film on 29th October 2021.
Here is the trailer of the film:
- Advertisement -