gHack started as a game development company but eventually realised a much bigger and exciting industry cropping up in India, the ESports industry. Fantasy cricket being the centre of the current ESports market, Parth and Rahul realised that eventually, other e-sports games and casual skill-based games would take over the market and be much bigger than traditional sports or just fantasy sports. Also, they realised that currently available platforms miss specific features which prevent them from becoming a one-stop solution for gamers. Thus they created E-War, the flagship product of Ghack technologies.
EWar is a real-money gaming platform that combines features from multiple platforms providing a one-stop solution for a mobile gamer. Be it casual yet addictive games like Ludo/KnifeDart or gruesome battles in PUBG/FreeFire, EWar gives you a platform to play for virtual or real money as per your desire. It makes sure that its games are skill-based and are competitive enough for players to get the adrenaline surge they look for. It also provides streaming features and has incorporated vernacularism, and is available in 8 languages to cater to the bigger Bharat market of India.
With a 10x growth in March 2021, today EWar boasts a userbase of 1 Million Users. in a limited timeframe since launch and minimal marketing spend compared to competitors in this space to which CEO and Founder Parth Chadha says that they have been able to achieve the same due to a great product and customer support.

Founded by Parth Chadha and Rahul Singh, EWar is managed by a team of 30 gaming and tech enthusiasts. Parth has a progressive experience of 4+ yrs in tech, spending 3yrs in JP Morgan. Rahul a guy who loves to code, worked as a Full Stack Developer in stealth mode startups on cutting edge technologies before Co-Founding gHack along with Parth. They boast of advisors and investors from the sports, gaming and startup ecosystem like Jeet Banerjee( Founder Gameplan, a sports management firm based out of Kolkata), Satya Mahapatra(Ex CMO, Junglee Games) and Kartik Hajela (Co-Founder and COO, Log 9 Materials) and aim to become one of the largest ESports platforms in SEA.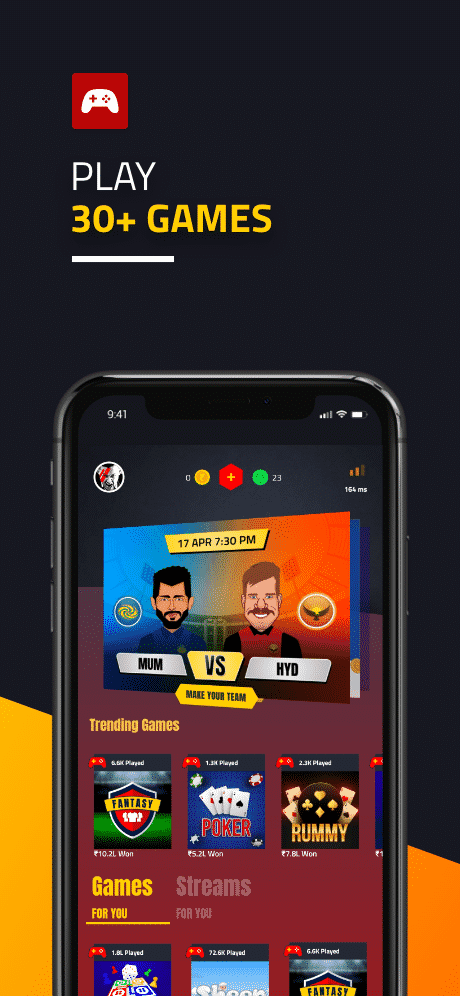 In an exclusive interview with TechnoSports, Parth Chadha from EWar Games tells us about the idea behind founding Ewar Games and their future plans
We asked a few questions to which Parth Chadha has answered. Here's what he told us:
1. What was the idea behind founding EWar Games?
EWar Games' co-founders Rahul Singh and I (Parth Chadha) were collegemates; gaming and tech have always been the core interests for both of us. Rahul had an experience working in various companies in the area game development. On the other hand, I am a person who had always loved the craziness about gaming, starting right from my childhood days in gaming cafes and continued till date. Few years back, we (the two co-founders) met and bonded over our mutually-shared love and passion for gaming, and we eventually decided that gaming could help us in building a successful business venture.
With that in mind, we started our market research and noticed a growing trend in India, wherein people were used to hopping from one game to another, from casual and hypercasual games to hardcore/serious games and esports and so on. We also found that while gaming was already growing rapidly in our country, but the Indian market lacked the right platform that can become the go-to for the diverse types of Indian games who can plan for fun as well as for monetary benefits after getting skilled at the games.
Based on this observation, and in a bid to bridge the market gap(s), we started-up EWar Games, as a holistic solution for all Indian gamers. At EWar Games, right from our inception we have focused on building and nurturing a comprehensive gaming platform via which users can play a plethora of games (be it casual, hypersual, action games, MOBA games, fantasy games and so on), build their gaming skills over time and earn money and rewards – all through one single platform that is focused on making the best of India's gaming and esports potential.
2. What is the way forward and what are the things he would like to implement in EWar?
Since EWar aspires to be the most customer-centric and user-friendly gaming and esports platform in India, we keep on constantly and periodically optimizing and expanding our product, UX and game offerings, based on our user preferences and internally-gathered data and insights. Every now and then, we are launching new and exciting games (some of these games are even developed by us in-house) as well as updated and enhanced versions of previously existing games on our mobile gaming platform, and in the upcoming months and years too, we will definitely continue doing that. We will also continue to enhance our UX and UI to provide a seamless gameplay experience for our users.
In the recent months, we at EWar have seen extremely high levels of traction on almost all of our games and gaming categories; and consequently, we have been growing by 2x or more month-on-month. In the near future, we want to continue with the same kind of growth momentum, while scaling up all the games together and continuing to be the go-to destination for India's diverse gamer base! At the same time, we will continue to partner with top gamers, game developers, brands and other key stakeholders in the gaming ecosystem to bring new and exciting rewards and opportunities for our users. Furthermore, we also have plans to build and launch a high-quality product exclusively for the esports segment, in order to aid EWar's further penetration into India's booming esports ecosystem.
3. Tell us more about the Pre-Series A round funding led by Inflection Point Ventures (IPV).
The Pre-Series A funding round raised by us happened towards the end of the last year, i.e. 2020; the funding round was led by Inflection Point Ventures (IPV) — India's largest angel network — and it witnessed participation from other notable investors like JITO Angel Network, Hyderabad Angels and Ms. Pearl Agarwal, Founder & Director, Eximius Ventures (who had participated in her personal capacity).
We are using the funds raised through this Pre-Series A round to drive further growth and penetration, especially in the e-sports segment, by introducing multiple new and innovative technologies and products, while also continuing to enhance our existing gaming platform. Earlier, EWar had raised a seed funding round of $200,000. So, the Pre-Series A round became our second funding round in 2020.
4. What is the future and potential of the Indian gaming industry?
The online gaming industry in India in general, and the mobile gaming industry in particular, have a humongous and robust growth potential in the near future. So much so that in the next 5 to 10 years, India's gaming industry could challenge and compete with Bollywood and entertainment industries of our country, and surpass many traditional industry sectors in terms of user volume and engagements etc. According to recent industry estimates, the Indian online gaming market is expected to grow at a CAGR of 40%.
Thanks to the Covid-19 induced lockdowns and 'stay at home' and 'work from home' trends (ongoing), the gaming industry in India has got a massive fillip, as more and more people started playing games from their homes, sharpened their gaming skills and eventually have realized the potential of earning money, fame and a lucrative career out of gaming and esports. Going forward, we believe that the numbers of professional gamers, investments and brand attention in gaming will continue to rise and increase exponentially. Also, the rewards and prizepools for various games and gaming/esports tournaments in India are bound to be crossing new heights year-on-year.
So, in conclusion, it can be confidently said that in the times to come, the sky shall be the limit for the growth of the industry in India!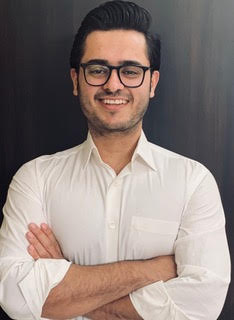 About Parth Chadha – Founder & CEO EWar Games
Parth Chadha, a name synonymous with the person who never misses his target, is a man of great passion and ambition. He is the Founder & CEO of EWar Games. Parth has always been a keen lover of building tech products from scratch. He completed his graduation in Information Science from Ramaiah Institute of Technology.
He has a brief entrepreneurial stint with friends in the college building a b2b solution for retail. In later years, post his graduation, Parth worked with JP Morgan for almost 3 years building internal fintech solutions in the investment banking space.
Being a huge fan of mobile gaming himself has made him always want to explore something new and innovative in the gaming industry. Based on his own experiences and challenges, he has formulated the blueprint of a system that provides a one-stop platform for gamers, with a number of different gaming options. Parth gave shape to his Idea with the launch of EWar games app in Jan 2019.
With his expertise and knowledge in the industry, Parth is also focused on helping young and emerging game developers, by giving them a platform to submit their games. With EWar, Parth is aiming to reach out to the gamers of different interests, and geography by providing the gaming experience in 8 separate vernacular languages.