Gaming has become an important part of our life in the 21st century, and India is rapidly evolving in this sector; we see a lot of young Indian gamers making their way into the global stage. So, Trinity Gaming plays a huge role in helping gaming creators master and monetize their craft.
They also work with some of the India's largest channels and brands also helping gaming professionals to ensure that they are in the best spot possible to establish and lock down their career on YouTube and Esports.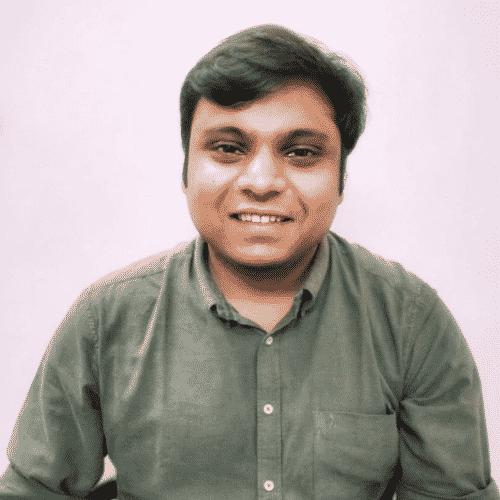 Trinity Gaming gives a great platform for young gamers and generates 120M+ monthly views for gaming on YouTube. So, to talk with us about Trinity Gaming and many things, we have Mr Abhishek Aggarwal, Co-Founder & CEO of the company, with us.

Here are some questions we asked him on various aspects and here's what he had to say:
Growth of esports & gaming overall & in times of pandemic, views on this?
The gaming industry has been growing gradually in the past years. Gaming and esports always prevailed but was centric to few hardcore gaming audiences only. It mostly focused on PC and Console gaming earlier.
But later, when the mobile version of PUBG, a game by Krafton, was released, and it experienced a huge number of gaming audiences which increased the growth pace of the gaming and esports industry.
In 2020, in times of pandemic, people were quarantined, and they looked after gaming as a medium to relieve stress and keep connected with their close ones. This lead to another huge spike in the number of gamers and gaming audiences.
How technology has helped the growth of Trinity Gaming in creating holistic plans for their content creators?
Technology has been the key that helped esports grow at a really great level. Therefore, Trinity gaming strived to help its creators with the proper use of technology. Trinity uses the method of infusing both the mind and technology, and this blend helped our creators. It includes highly professional graphic assistance, high-quality streaming setup etc.
Some thoughts on how the pandemic has changed the gaming industry?
While COVID-19 has brought the world economy to a standstill with many businesses struggling to stay afloat, the esports & gaming industry, on the contrary, reflected some encouraging numbers in viewership, player participations & watch time. Globally esports is having a bit of a moment in the sun. The World Health Organization has also urged the world to stay at home and play digital games at the beginning of this pandemic.
The pandemic did change the gaming industry; surprisingly, esports grew the most during the pandemic. The increase in the number of gamers and streamers is due to people being quarantined; everyone chose one or the other way to explore themselves. Some gamers released and developed their passion for gaming; thus, it helped the growth of the esports industry as a whole.
What are the rough figures around the earnings of top gamers/creators through brand collaborations?
We don't really disclose the earnings of our top creators, but the number of earnings totally depends on how they reciprocate with brands and what outcome they produce. Every creator's earnings are different based on their popularity and content.
Will more brands look to associate with gamers/creators this year?
We have a strong feeling that more brands will be associating with the gamers/content creators because of the increasing popularity of the gaming industry. We also feel that after the release of Battlegrounds Mobile India, more gamers and influencers will be joining and growing in the industry, thus attracting more brands.
Which brands have associated with your content creators and what types of campaigns?
Trinity has collaborated with many brands, some of which are India Today Group, Network 18, ASUS, Red Bull etc.
Talking about the campaigns, we have successfully marketed products for OnePlus and ASUS Rog5. We collaborated with applications like MPL for promotions, India today's league initiated by the India Today group. We built a custom made PC for our creator "Dynamo" by collaborating with different brands and many more.
Are gamers/creators getting more brand deals since last year- a change that covid has brought?
There was no drastic change in the number of brand collaborations, but the brands and collaborations were affected last year due to the covid situation. But in the year 2021, we experienced a better response, and we feel more brands and collaborations will be incoming in the future.
India is facing tough times now, how Trinity Gaming is dealing with it?
Unlike everyone, Trinity Gaming also faced challenges during the pandemic. We had a lot of activities which were planned to be done. After the situation stabilizes, we will continue working on those plans. We are very much concerned for our staff members, therefore, avoiding in-office operations. With our supportive team, we are overcoming many challenges and working at a good pace despite the challenging times.
What are the future plans of Trinity Gaming?
We are looking forward to our project initiative named "Scale-up Gaming Gurukul". We will invite potential creators to our content house and provide them with Expert guidance on streaming by the best streamers on board. Also, being the CSPs of Facebook gaming, we will influence more and more gamers to join in Facebook gaming and work towards mutual growth.