- Advertisement -
AMD has a lot of plans to revolutionize the mobile gaming market and we knew it would launch something related to its Xbox and PS5 APU die to the commercial market. This new leak of an upcoming AMD 4700S mobile APU can usher new possibilities we never may have imagined.
Thanks to @9550pro, we have got some insights into AMD's upcoming masterclass and here are the images leaked: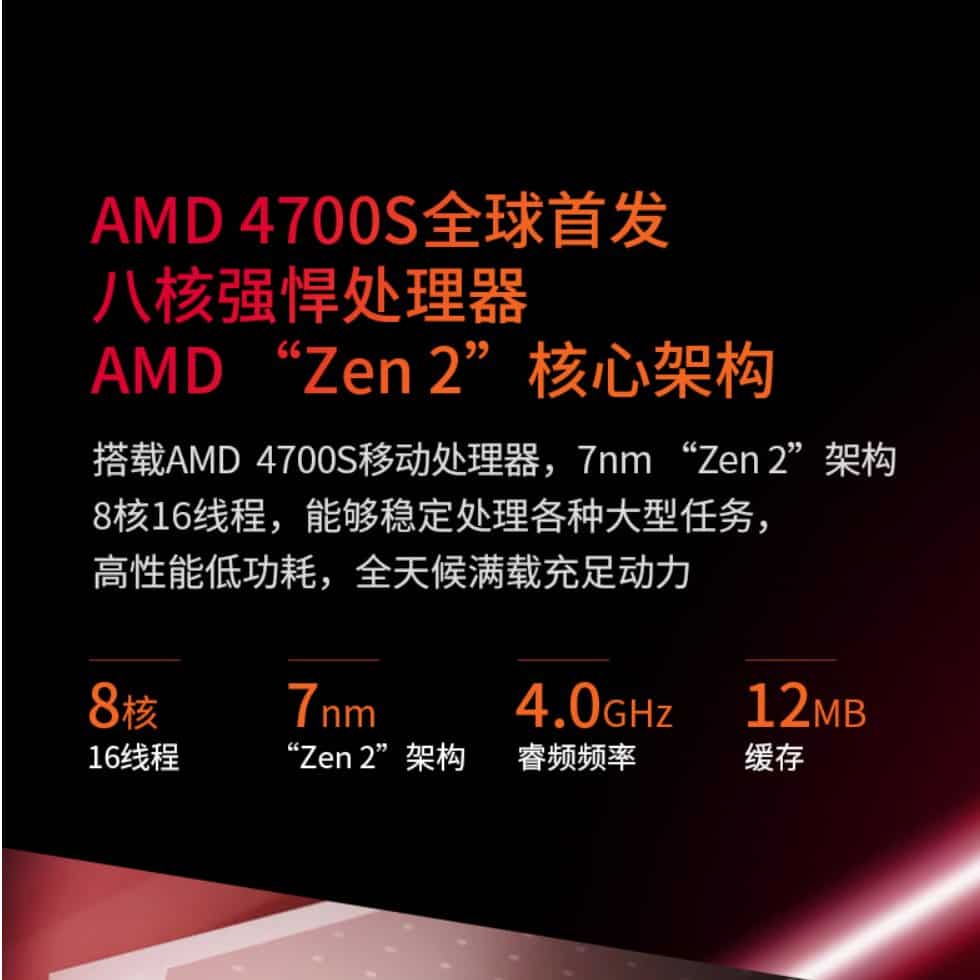 This slide shows the existence of new AMD 4700S processor that is based on Zen 2 architecture, sporting eight 7nm based cores and sixteen threads. It comes with up to 4.0 GHz boost clock speeds and 12MB cache, this is quite similar to their last-gen Ryzen 7 4800U but the TDP used here is not known yet.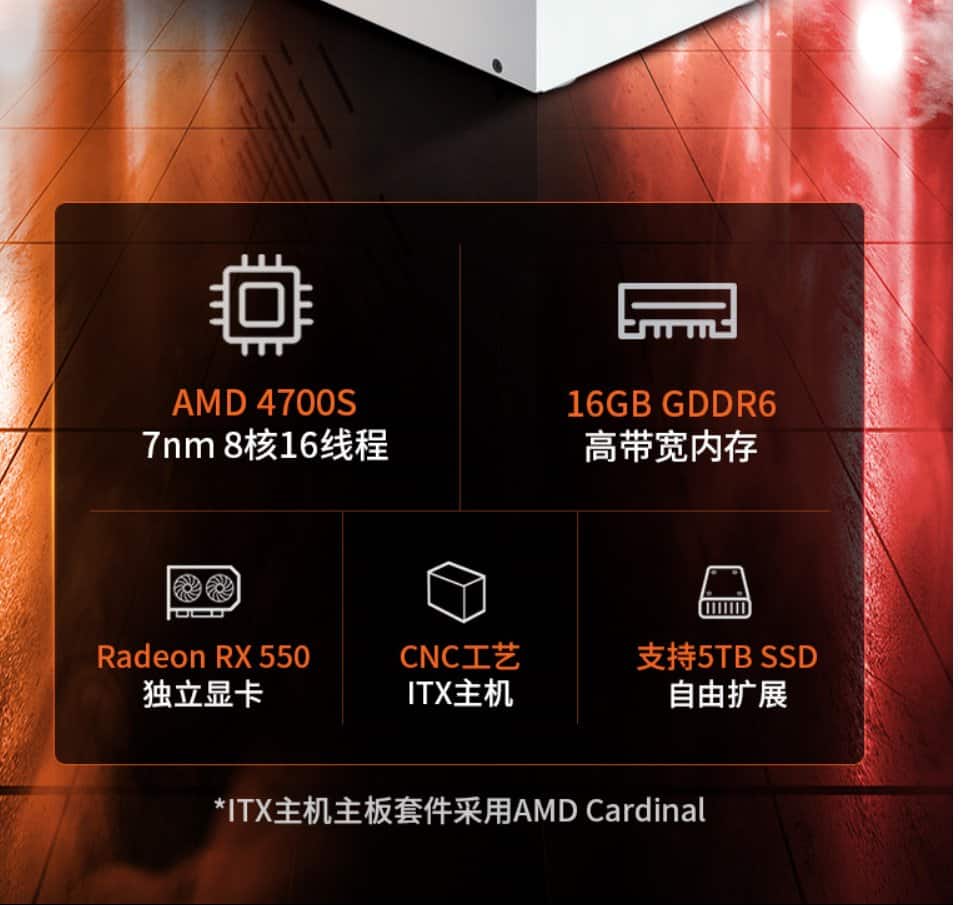 - Advertisement -
The most interesting fact is the mention of an AMD Cardinal ITX, which suggests this could something like an Xbox Series S or Sony PS5 console, however, running on Windows most probably. The specs confirmed so far include the so-called AMD 4700S processor, Radeon RX 550 discrete graphics.
Interestingly, AMD has used a 16GB GDDR6 high-bandwidth memory to improve performance and decrease latency. Then the poster also confirms a CNC based ITX case that could be very small but yet sport up to 5TB SSD storage.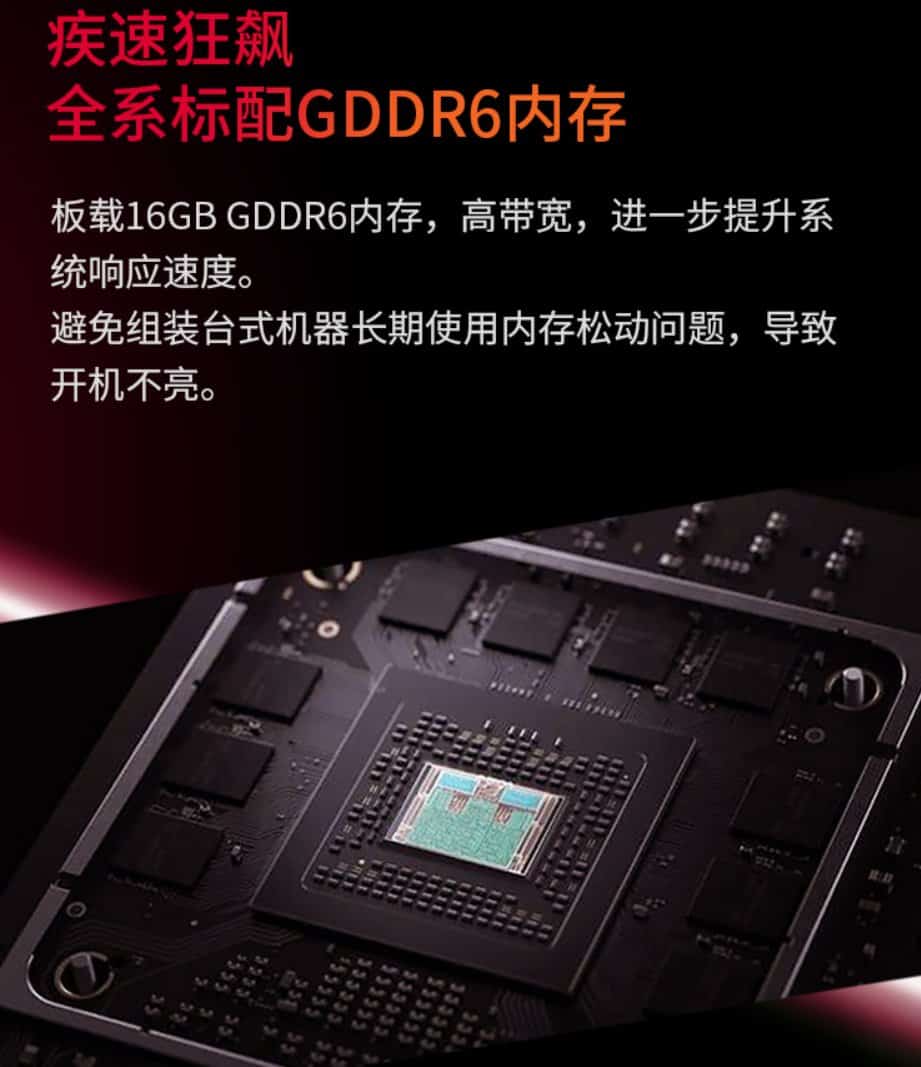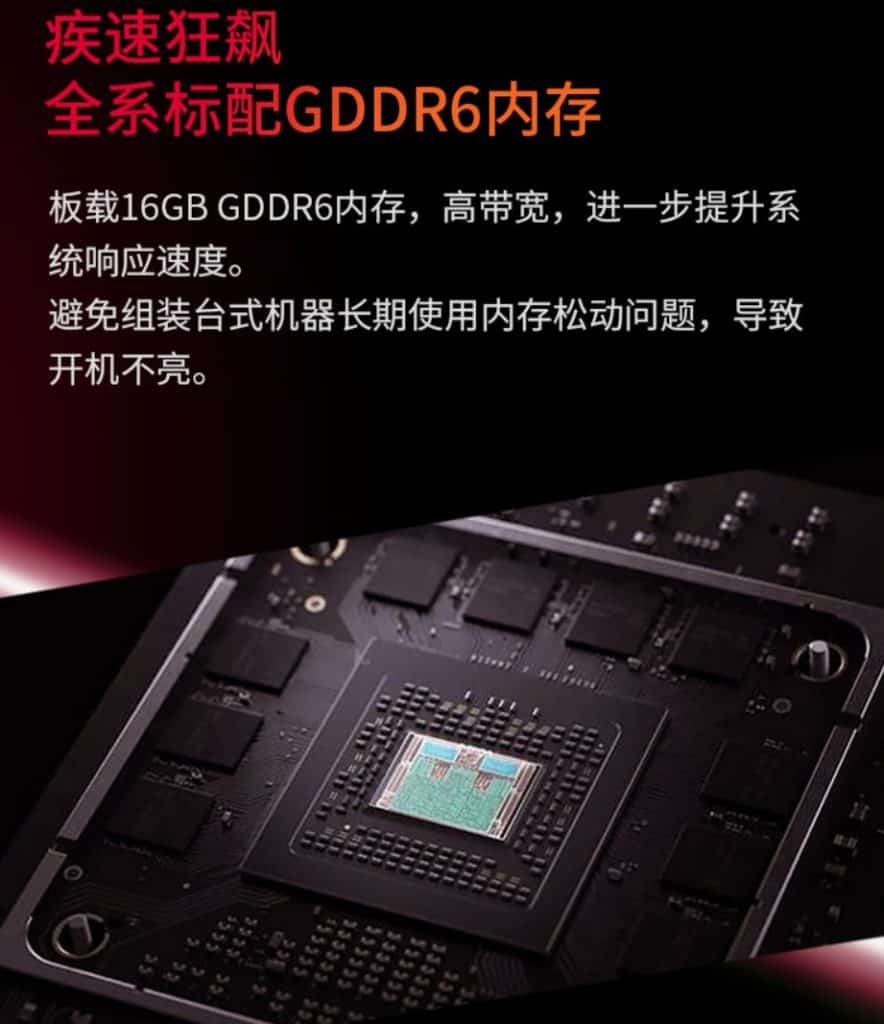 AMD also used a separate poster boasting about the 16GB GDDR6 memory used and stated how that could improve system response speed and ensure long-term use of an assembled desktop machine.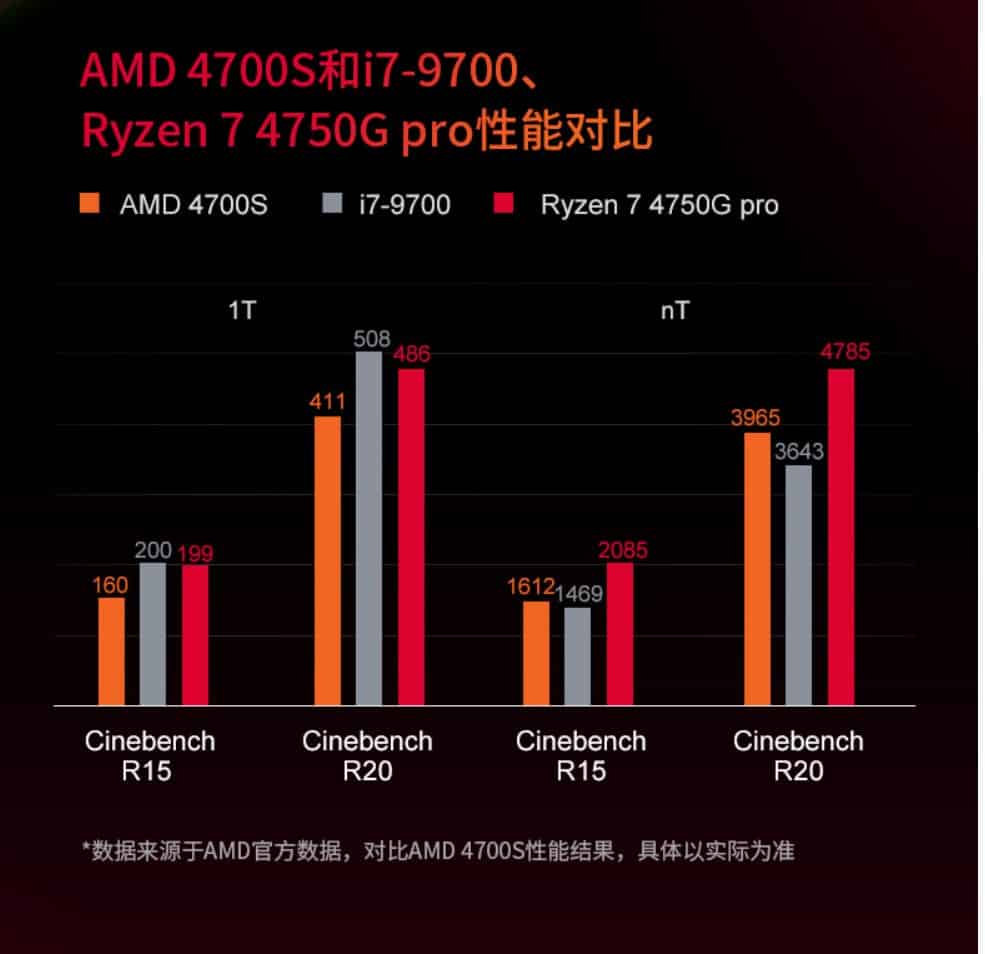 - Advertisement -
AMD took this even further to show the system's performance and compared it against Core i7-9700 and Ryzen 7 4750G PRO. The results are interesting, though, as the AMD machine is ahead of Intel in multi-thread but loses some points in single-thread for both Cinebench R15 and Cinebench R20.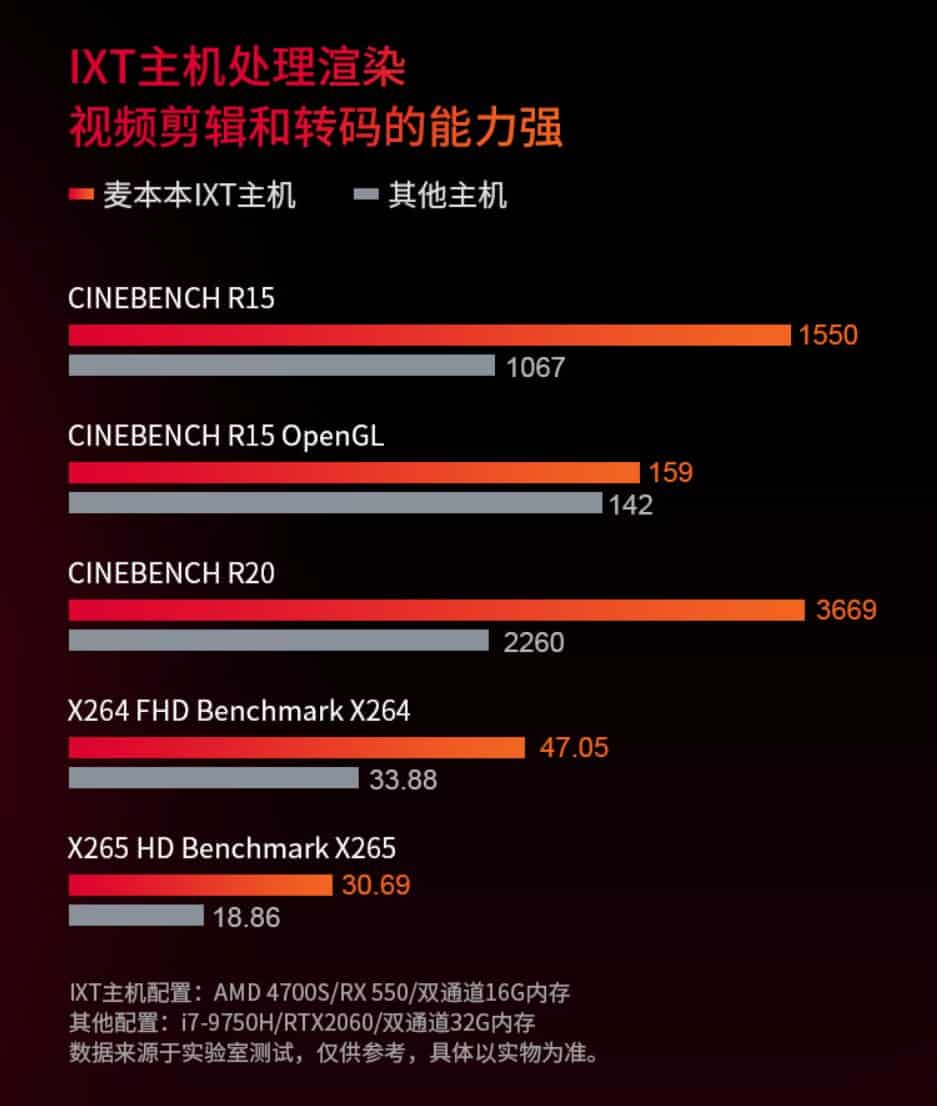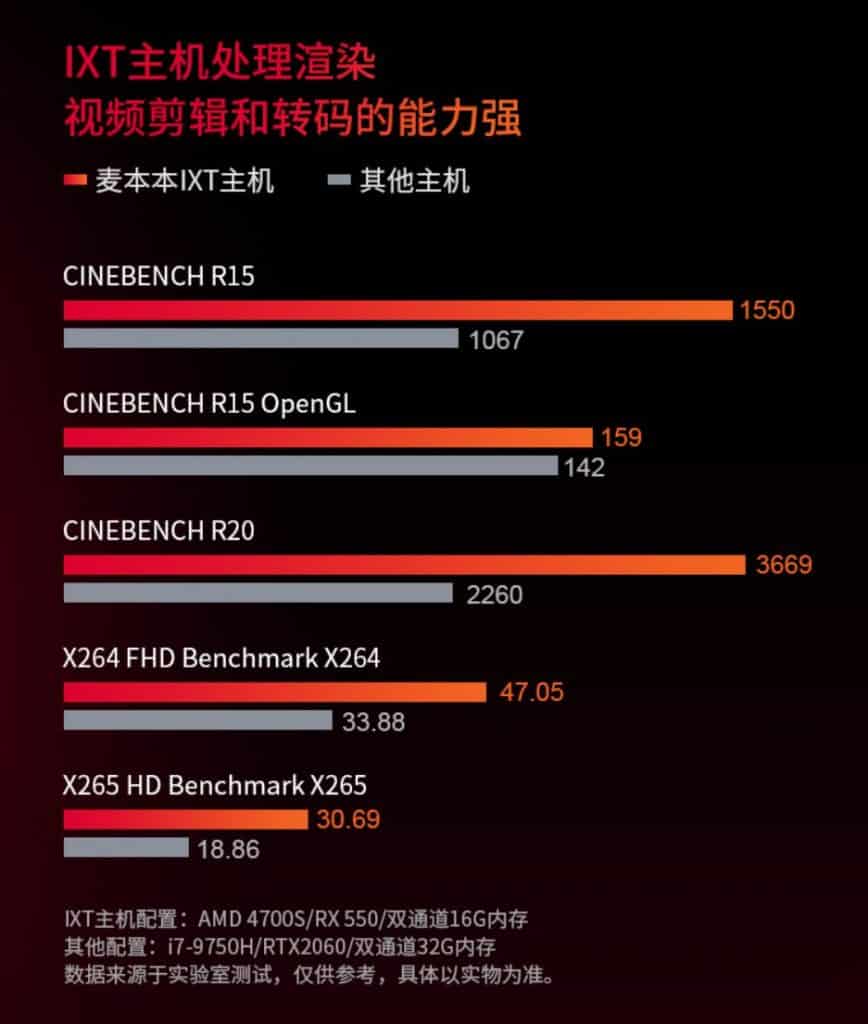 Now, bringing the machine's discrete graphics to usage, AMD was bold enough to compare the RX 550 GPU inside this with an Intel Core i7-9750H coupled with an RTX 2060 and 32GB RAM.
So, in OpenGL and Cinebench R15, R20, the AMD system is far ahead, while in terms of video editing and transcoding capabilities, AMD is the clear winner.
- Advertisement -
Although this is a leak, as it's a poster, it confirms that the product does exist and the Ryzen 4700S is real, and AMD is up to something in using its CPU+GPU combo to make its own console-type machine running Windows. Currently, only we can assume and guess about this leak, but it makes things clear that AMD is bringing some new gaming hybrid to the market.
- Advertisement -