Today Xiaomi had started the most waited Product launch of the year where they had already launched most of the smartphones and two smart devices including a smart band and one router. The Mi 11 series smartphones has been launched today including Mi 11i, Mi 11 Lite 4G and 5G/Youth Edition, Mi 11 Pro and Mi 11 Ultra. Along with the Mi 11 series smartphones we saw the launch of Mi Smart Band 6 and Mi AX9000 Gaming Wi-Fi Router with Wi-Fi 6.
- Advertisement -
Must Read: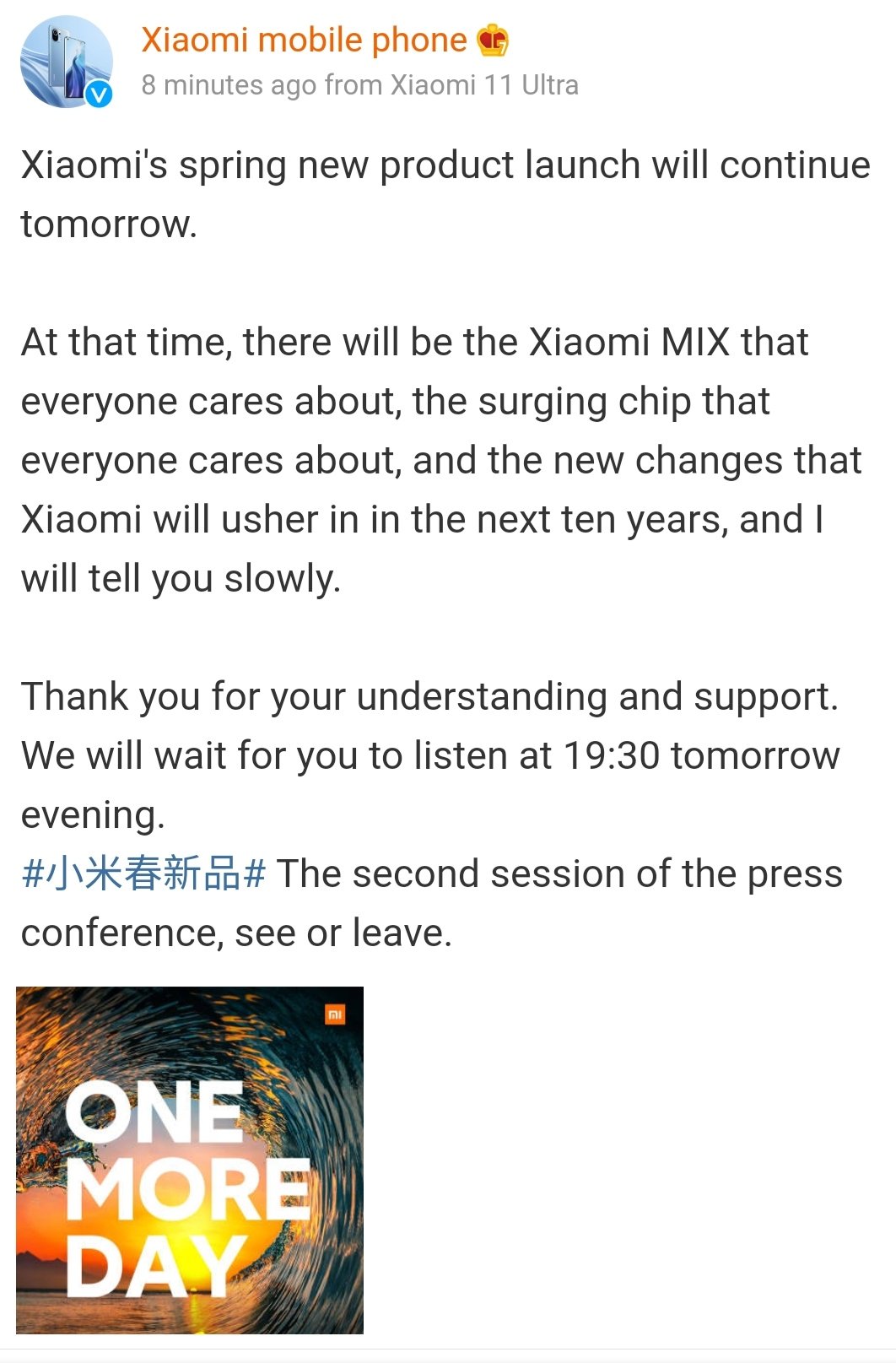 Xiaomi has officially announced today, after the official launch event ended, in their official Weibo account claiming that the launch event will continue tomorrow and will continue to launch the remaining products that were not covered today. The launch event will start at 19:30 tomorrow and will cover the launch of Mi MIX, Mi Notebook Pro, Mi Fresh Air Conditioner, and Mi Humidifier.
No more details have been shared by the company. We have to wait until the launch and witness "there will be the Xiaomi MIX that everyone cares about the surging chip that everyone bares about and the new changes that Xiaomi will usher in the next ten years," as told by the official poster.
- Advertisement -