Joe Hart is famously remembered for his Manchester City days. After many successful years at the Etihad Stadium, he left the club for Burnley in 2018. The England international joined Tottenham Hotspur in 2020 on a free transfer but has not featured for the club often.
EA Sports often come up with flashback cards in FIFA 21. This time they have introduced a 91-rated GK Flashback card remembering Joe Hart's heroic days.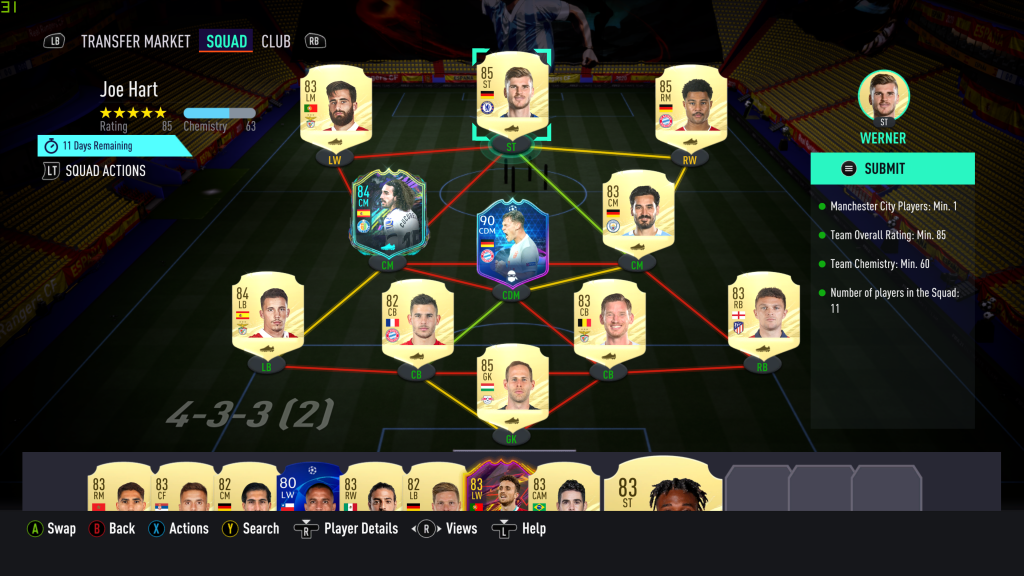 Requirements:
Number of players from Manchester City: Min 1
Squad Rating: Min 85
Team Chemistry: Min 60
Number of Players in the Squad: 11
SBC Expiry date: 20/3/2021
Expected price: 150k-200k FIFA coins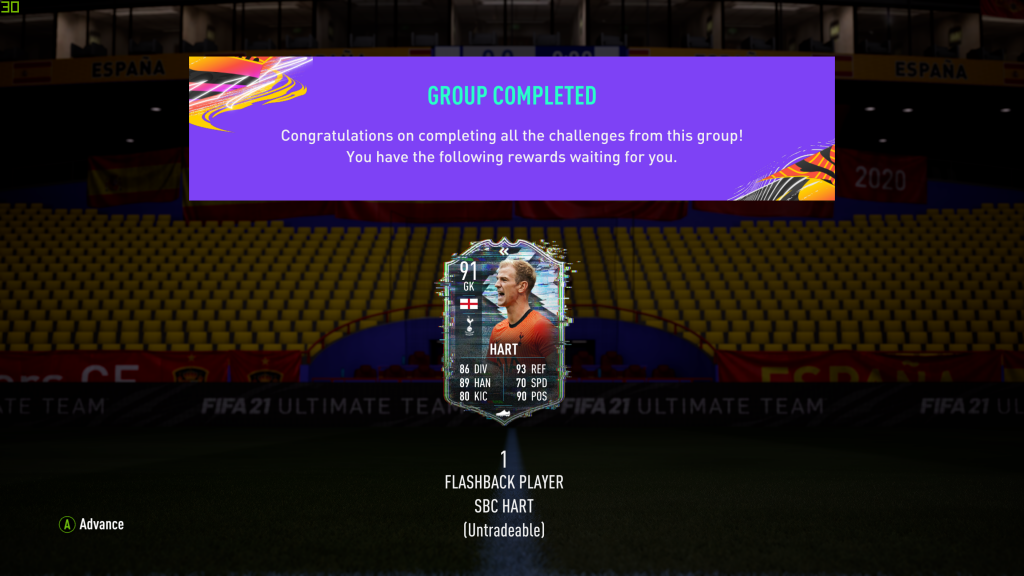 Read: Is the 93-rated Carles Puyol ICON SBC card worth doing?
Is the card worth doing?
An 85-rated SBC for the 91-rated Joe Hart Flashback card is definitely a very lucrative one. Comparing with the other SBCs, this comes at a very low price and is definitely a value SBC.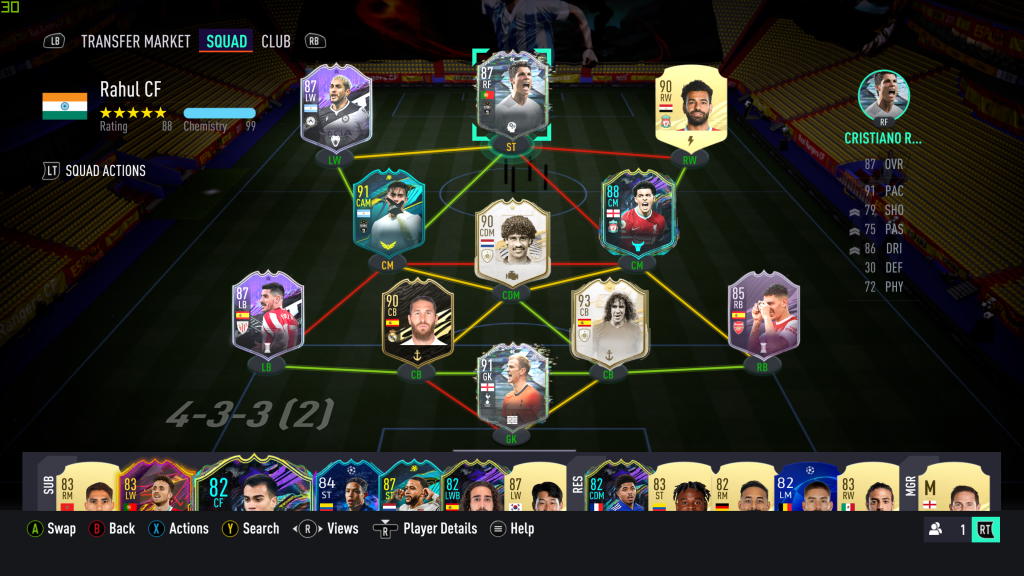 I would recommend you all to do this SBC and get the Joe Hart Flashback card. As for me, the card fits perfectly into the team replacing Marc Andre Ter Stegen. And I would tell you later why I'm using Hart despite Ter Stegen being one of the best in-game cards.
Even if the Hart card doesn't fit into your team, you can put the 91-rated card into another SBC as well. So this a win-win situation. This SBC is an absolute bargain.
Now, coming to the part, why I am using Hart ahead of Ter Stegen!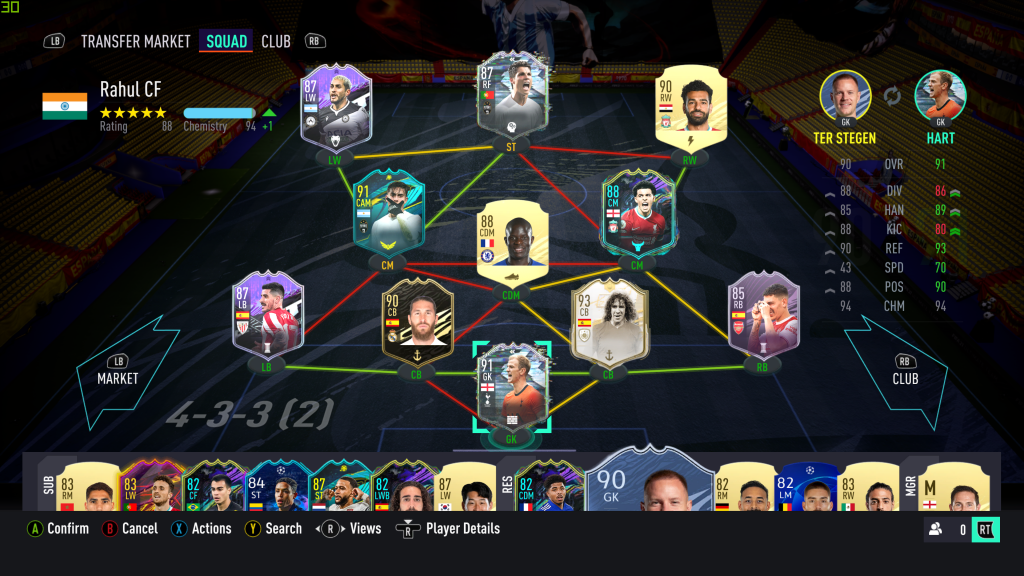 As you can see in the comparison above between Hart and Ter Stegen, Hart's statistics come out on top in 4 categories while Ter Stegen only has a slightly better Diving and Kick, which doesn't make any differences.
The Hart card is also very good in-game, and I have played FUT Rivals matches with it, and he has been making some outstanding saves. I am eagerly waiting to play the FUT Champions matches with him to see how he performs.
So, now lets see Hart's statistics in details.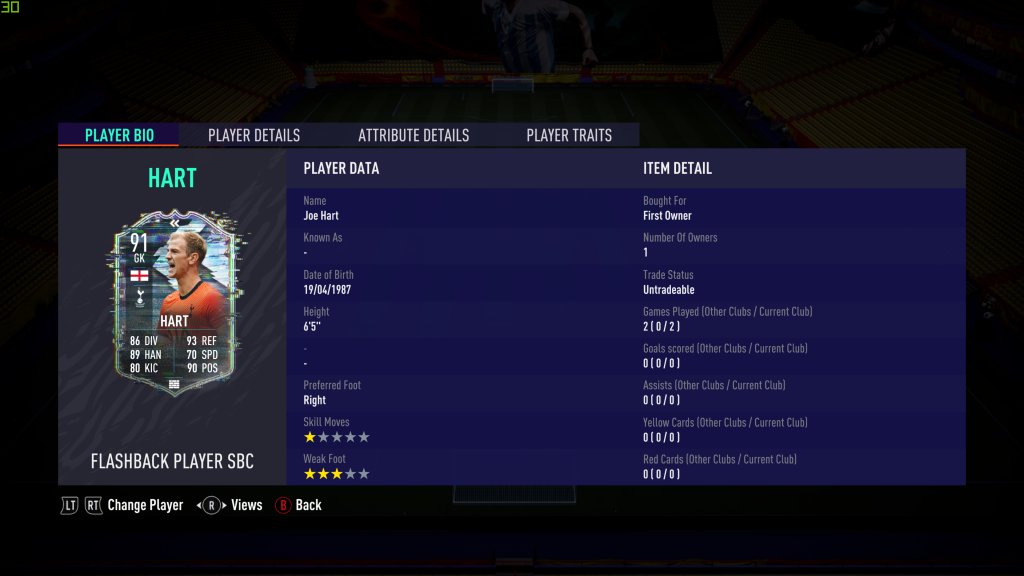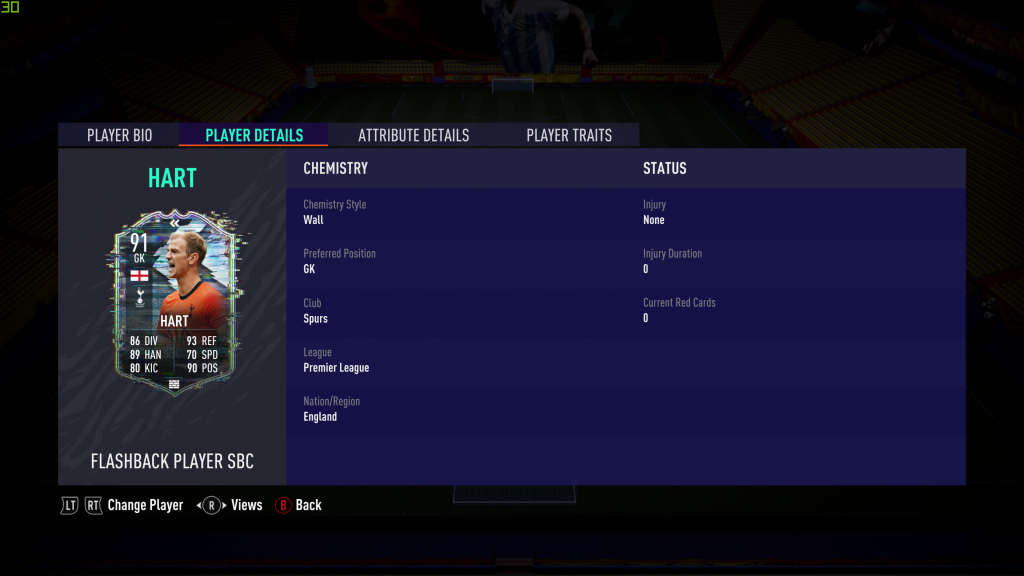 Joe Hart is 6'5″ tall, which gives him a perfect height to save shots aimed in the top corners. I have given him a Wall chemistry to boost his Diving, Handling and Kicking. I felt it was the best choice, but you can definitely apply some other chemistry to him.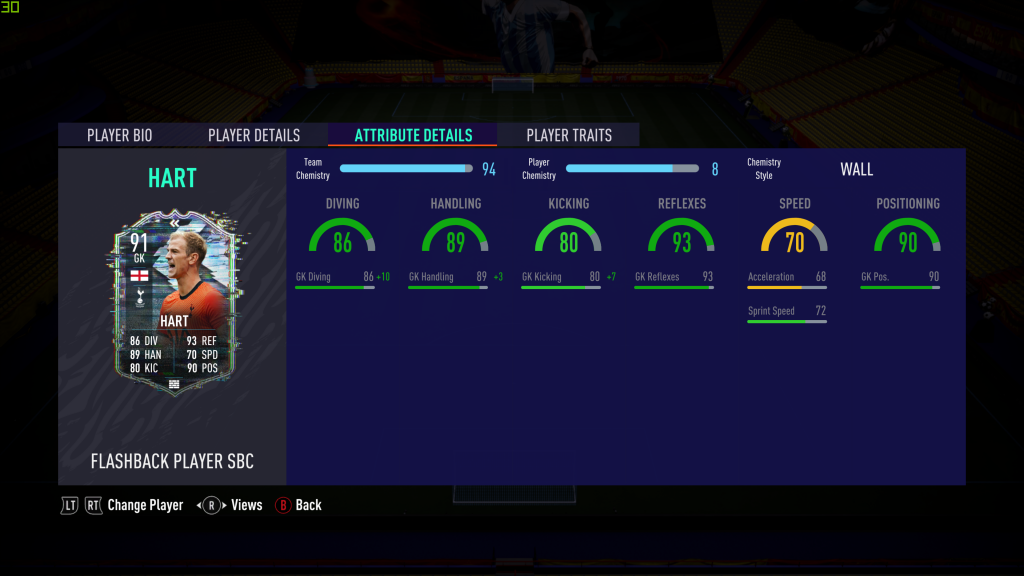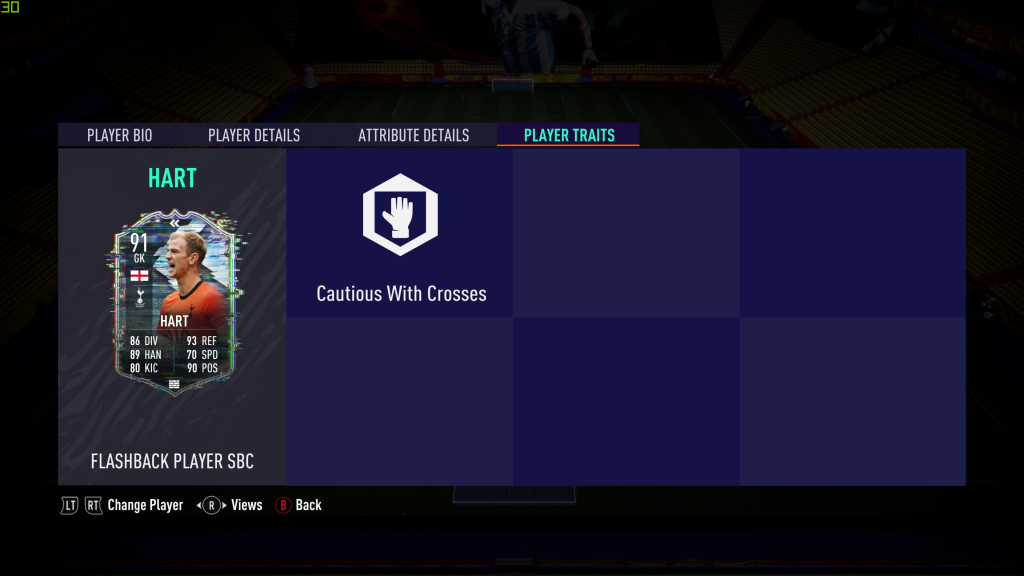 Joe Hart's positioning is excellent, and he has a great speed considering other goalkeepers, which make it easy for him to cover counter-attacks and make double saves. His Cautious with Crosses trait is also a welcome addition.
Overall, the 91-rated Joe Hart GK card is very good and value for money. It's definitely worth doing. Even if you don't plan on playing him, getting a 91-rated card from an 85-rated SBC is an absolute bargain as you can put him in other SBCs and get your desired player.