On Tuesday, Spain hosted Germany in a UEFA Nations League clash. Both the teams were still on course to qualify for the finals from League A Group 4.
Germany had the advantage among the two teams as they just needed to avoid a defeat to qualify while Spain needed a win.
As the game started, Germany looked determined to qualify for the finals. They were having a good phase right at the start of the match. But the whole thing turned upside down when Morata scored from a brilliant header at the back post from a corner.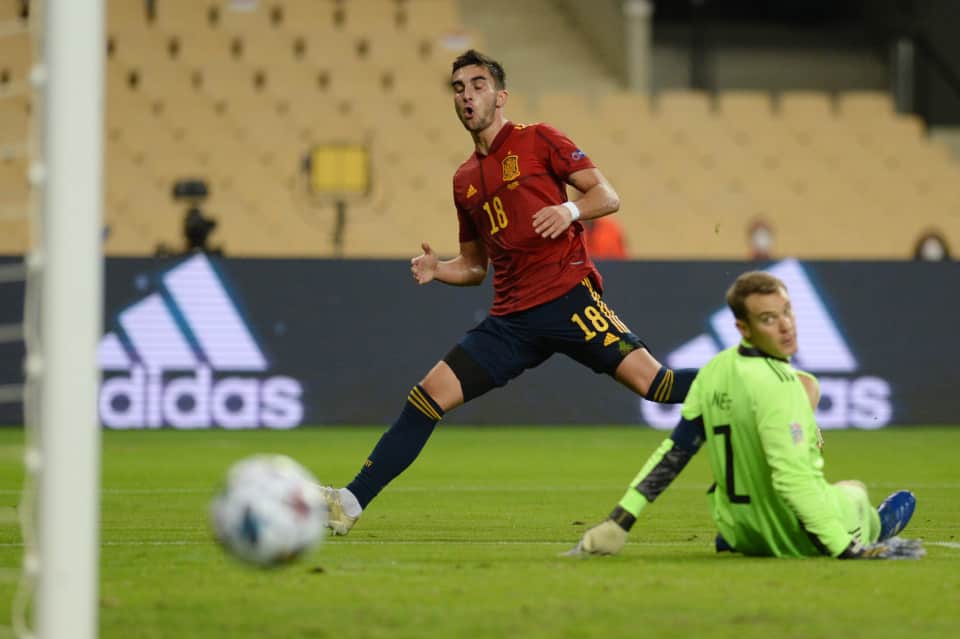 Although Spain had two injury woes as Canales was replaced by Fabian Ruiz in the early minutes, Ruiz put up a very strong performance. Later in the first half, Sergio Ramos also suspected an injury and was replaced by Eric Garcia.
The Spanish side was so dominating that they kept on pressing high and attacking ruthlessly. Ferran Torres was the star of the show as he scored a hattrick as the scoreline read 6-0 at the end of the match. It was Germany's heaviest defeat in 89 years.
Germany lacked their famous never-say-die attitude. When Morata scored the first goal, which opened the floodgates, Germany's attackers seemed to lose interest to play and lacked motivation. It was an unexpected sight from a German team.
Meanwhile, Spanish winger Ferran Torres was running down the right flank and was causing all sorts of problem for the German backline. His positional play was excellent.
The Manchester City player is the third player overall and the first in 19 years to score a hattrick against Germany.
Joachim Low should definitely think about his approach and tactics as the Germany team looked depleted. They lacked a proper game plan and it never looked like they could make a comeback.
On the other hand, Luis Enrique has done a great job with Spain. The talent pool he has at his disposal is also very impressive. Considering recent form, Spain is posing as a serious title contender for the UEFA Nations League trophy.
Do check out: