- Advertisement -
Now that Amazon's Great Indian Festival sale is underway for all customers, gamers on a budget can invest happily. Gear that is usually quite hefty for the amateur players can now be purchased on brilliant deals, thanks to the sale.
In this post, we look at the best deals that you'll find on Logitech's gaming mice in the Great Indian Festival Sale.
Logitech G 402 Hyperion Fury Wired Gaming Mouse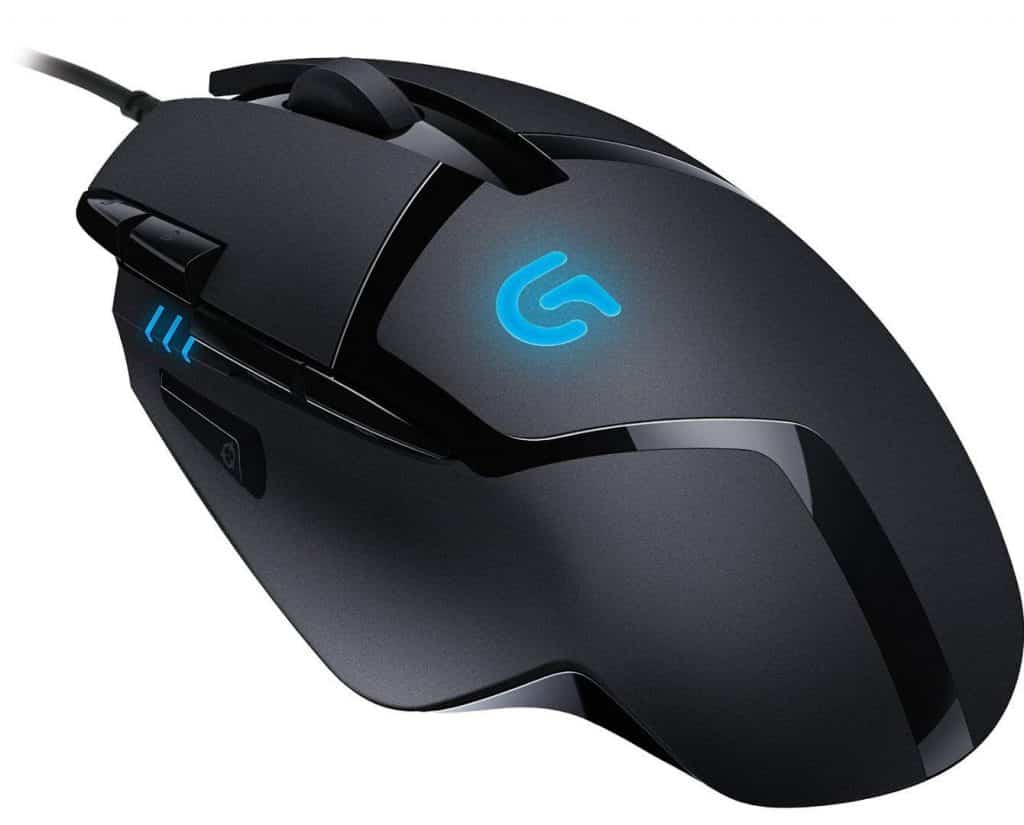 MRP: Rs 2,895
- Advertisement -
Sale Price: Rs 2,345
Discount: Rs 550
HIGH SPEED TRACKING : Fusion engine delivers one of the highest gaming mouse tracking speeds of up to 500 IPS
8 PROGRAMMABLE BUTTONS : Customise your Logitech wired gaming mouse and enjoy default configuration straight out of the box or set up one-button triggers personal to you and save them to your G402 USB gaming mouse
ON-THE-FLY DPI : Shift through up to four DPI settings, from pixel-precise targeting (250 DPI) to lightning-fast manoeuvres (4000 DPI)
ADVANCED RESPONSE RATE : They will be communicated to the game at the highest possible speed
COMFORTABLE DESIGN : Lightweight materials, rubber grips and low friction feet help ensure that your gaming sessions last as long as you can
Buy from here:
Logitech G502 Hero High Performance Wired Gaming Mouse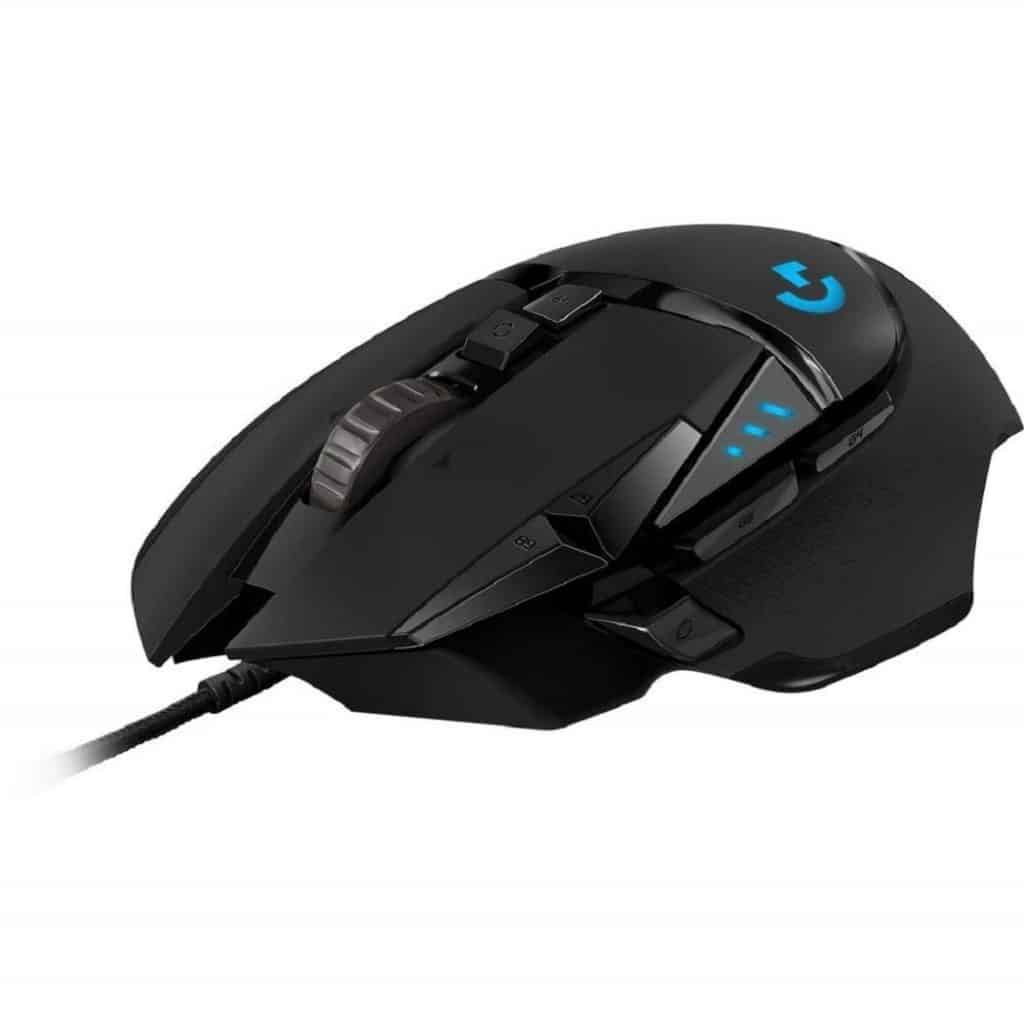 - Advertisement -
MRP: Rs 6,495
Sale Price: Rs 3,995
Discount: Rs 2,500
High-performance HERO 16K Sensor: Logitech's most accurate sensor yet with up to 16,000 DPI for the ultimate in gaming speed, accuracy and responsiveness across entire DPI range; Superior Responsiveness: USB data format 16bits/axis ; Cable length: 2.10m
11 Customizable Buttons and Onboard Memory: Assign custom commands to the buttons and save up to five ready-to-play profiles directly to the mouse ; Compatibility with Windows 7 or later and macOS 10.11 or later
Adjustable Weight System: Arrange up to five removable 3.6g weights inside the mouse for personalized weight and balance tuning
Programmable RGB Lighting and LIGHTSYNC Technology: Customize lighting from nearly 16.8 million colors to match your team's colors, sport your own or sync colors with other Logitech G gear
Mechanical Switch Button Tensioning: Metal spring tensioning system and pivot hinges are built into left and right gaming mouse buttons for a crisp, clean click feel with rapid click feedback
- Advertisement -
Buy from here:
Logitech G 304 Lightspeed Wireless Gaming Mouse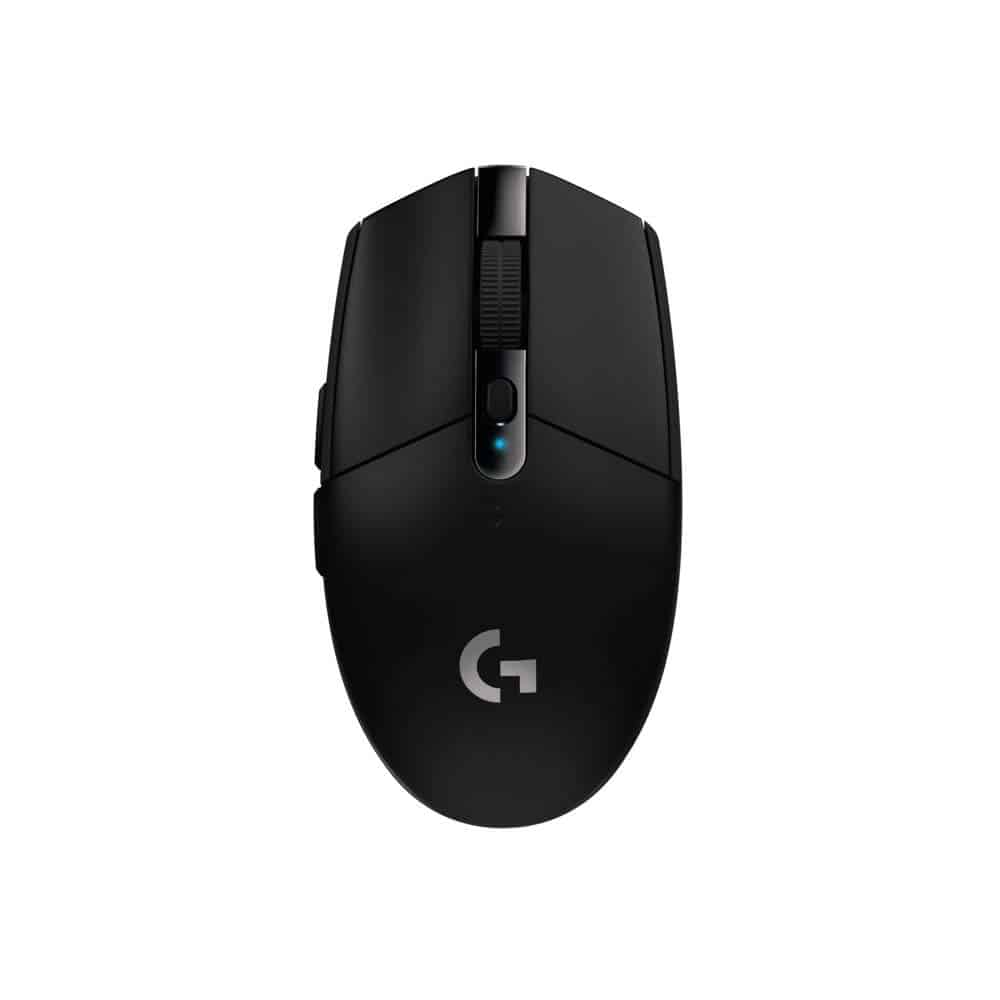 MRP: Rs  3,795
Sale Price: Rs 3,295
Discount: Rs 500
HERO GAMING SENSOR : Next-gen Hero mouse sensor delivers up to 10x the power efficiency over other gaming mice with exceptional accuracy and responsiveness thanks to 400 IPS precision and up to 12000 DPI sensitivity
LIGHTSPEED WIRELESS : Ultra-fast Lightspeed Wireless technology gives you a lag-free gaming experience. The G304 wireless gaming mouse delivers incredible responsiveness and reliability with a super-fast 1ms report rate for competition-level performance
ULTRA LONG BATTERY LIFE : The G304 wireless Logitech mouse boasts an incredible 250 hours of continuous gameplay on a single AA battery so you can play at peak performance without worrying about running out of power
LIGHT WEIGHT DESIGN : Thanks to an efficient mechanical design, the G305 gaming mouse weighs in at only 99 grams for high manoeuvrability
PORTABLE CONVENIENCE : The durable, compact design with built-in nano receiver storage makes the G304 not just a great computer mouse, but also an excellent laptop mouse
Buy from here:
Logitech G403 Hero Wired Gaming Mouse, Hero 16K Sensor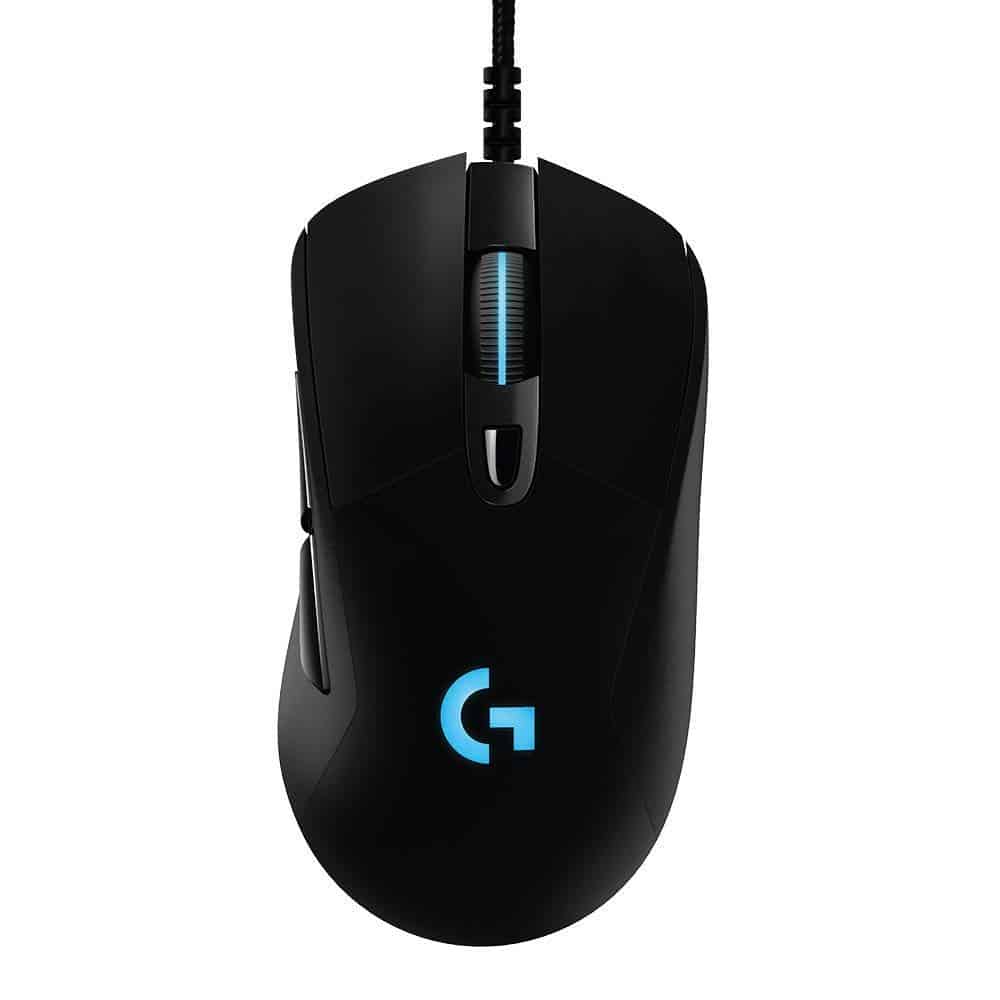 MRP: Rs 6,495
Sale Price: Rs 5,749
Discount: Rs 746
Hero 16K Sensor – 1:1 Tracking, 16,000 Max DPI
Lightsync – RGB Lighting
Dual-Injected – Ruber Side Grips
Buy from here:
Logitech G102 Light Sync Gaming Mouse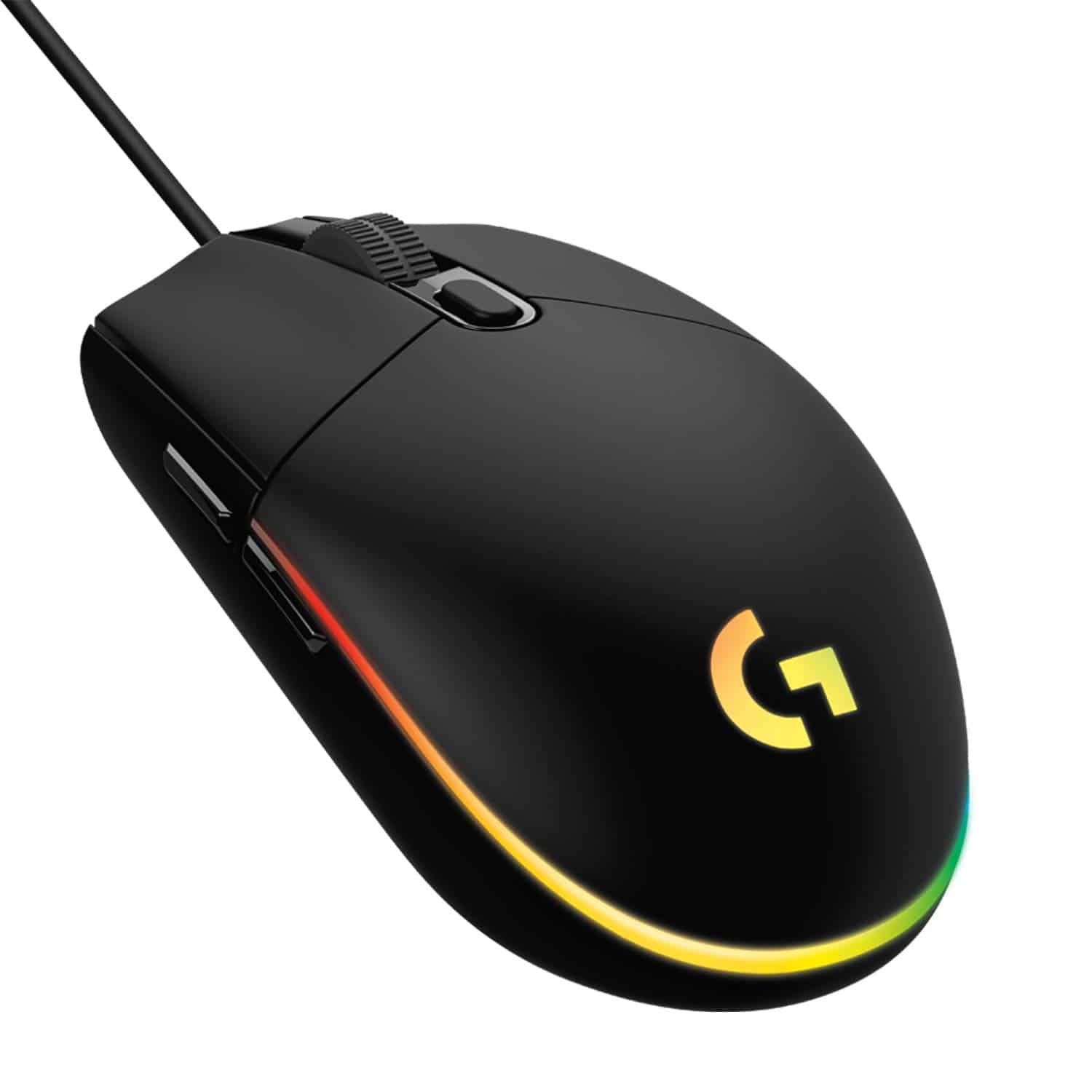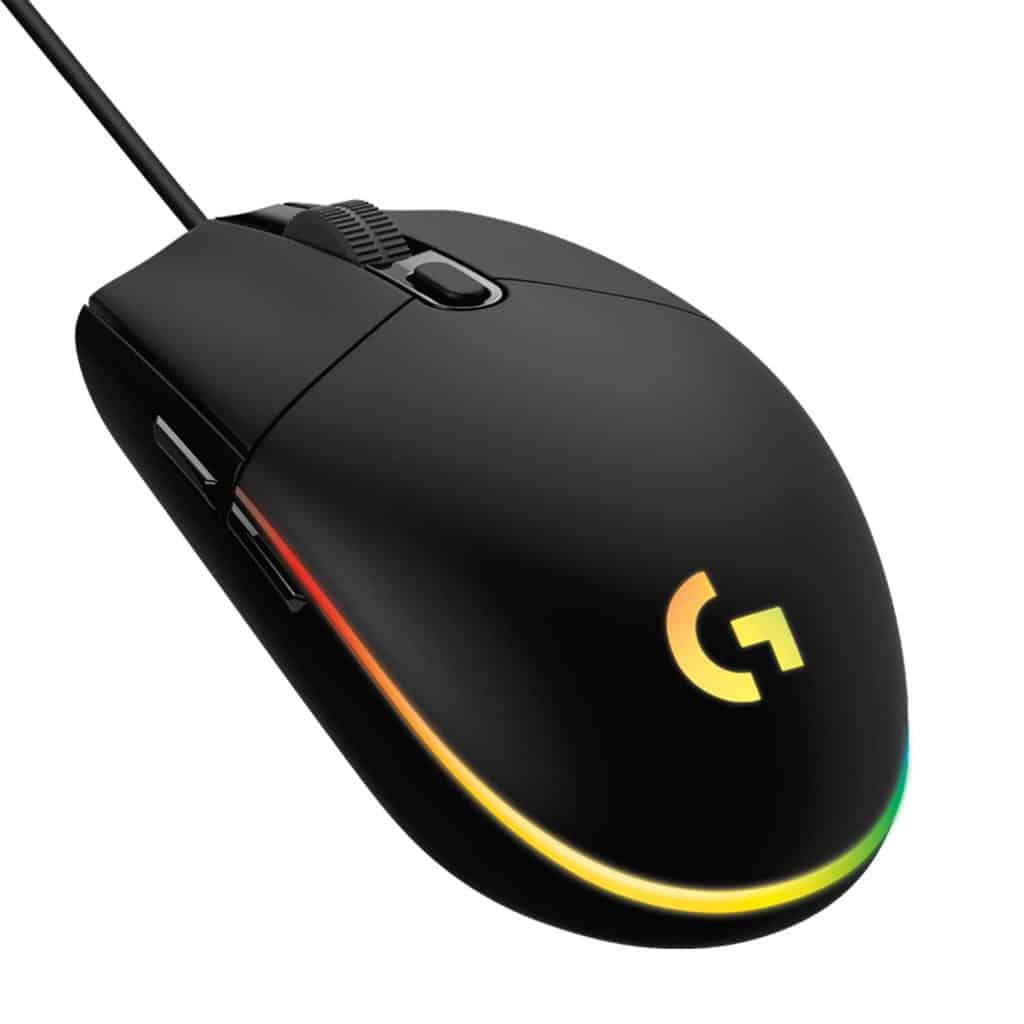 MRP: Rs 1995
Sale Price: Rs 1,944
Discount: Rs 51
8,000 DPI sensor – The gaming-grade sensor responds precisely to your movements
Colourful LIGHTSYNC RGB – Play in colour with our most vibrant LIGHTSYNC RGB featuring colour wave effects that are customisable across 16.8 million colours
Classic, gamer-tested design – Play comfortably and with total control. The simple 6-button layout and classic gaming shape form a comfortable, time-tested and loved design
Mechanical spring button tensioning – Primary buttons are mechanical and tensioned with durable metal springs for reliability, performance and an excellent feel
Customise the settings to suit the sensitivity you like with Logitech G HUB gaming software and cycle easily through up to 5 DPI settings
Buy from here:
Logitech G604 Lightspeed Wireless Gaming Mouse
MRP: Rs 8,499
Sale Price: Rs 7,788
Discount: Rs 711
15 programmable controls: include six thumb buttons; fully programmable with G hub software
DUAL CONNECTIVITY: Toggle between convenient Bluetooth and ultra-fast 1 mms LIGHTSPEED advanced wireless technology.
Hero 16K sensor: extremely accurate tracking, class-leading power efficiency enables up to 240 hours of high-performance gaming with one AA battery
DUAL MODE HYPERFAST SCROLL WHEEL: Durable metal scroll wheel switches between hyper-fast and ratchetted scrolling. Programmable scrolling lets you apply key binds
240 HOURS WITH ONE AA: efficient HERO 16K allows for 240 hours in LIGHTSPEED mode or up to 5. 5 months in Bluetooth mode
Buy from here:
G703 LIGHTSPEED Gaming Mouse with POWERPLAY Wireless Charging Compatibility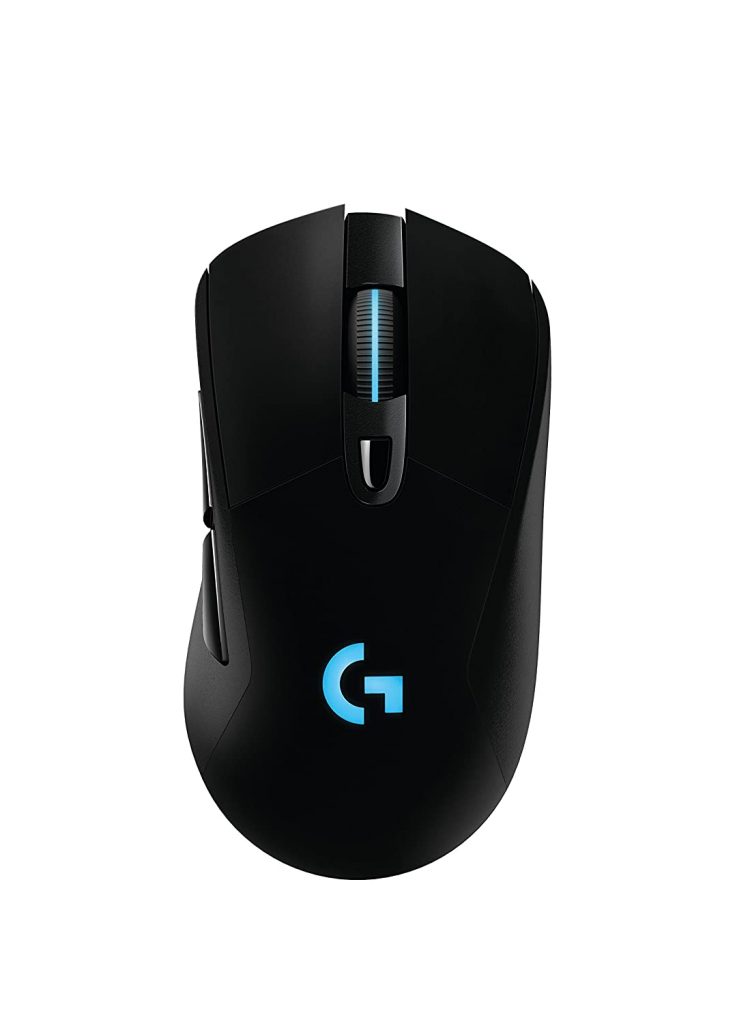 MRP: Rs 29,999
Sale Price: Rs 23,596
Discount: Rs 6,403
LIGHTSPEED Wireless Technology: In high pressure moments, latency can be the difference between winning it all or losing. With millions on the line, esports professionals around the world depend on LIGHTSPEED wireless technology
PMW3366 Gaming Optical Sensor: Widely regarded by esports professionals and gaming enthusiasts as the best gaming mouse sensor on the market, PMW3366 has zero smoothing, filtering, or acceleration across the entire DPI range (200 12,000DPI)
Ergonomically Designed Body: With a lightweight (107g), ergonomically designed body, G703 was made to mold to your hand for long lasting comfort during gameplay. Rubber grips on the left and right sides give you added control
Works with POWERPLAY Wireless Charging System: Add POWERPLAY, the world's first and only wireless gaming mouse charging system, to keep G703 (and G903) charged while at play and at rest
Advanced Button Tensioning: Advanced button tensioning uses metal springs to help keep the left and right mouse buttons primed to click, reducing the force needed to click and delivering exceptional click feel, response, and consistency
Buy from here:
Logitech B170 Wireless Mouse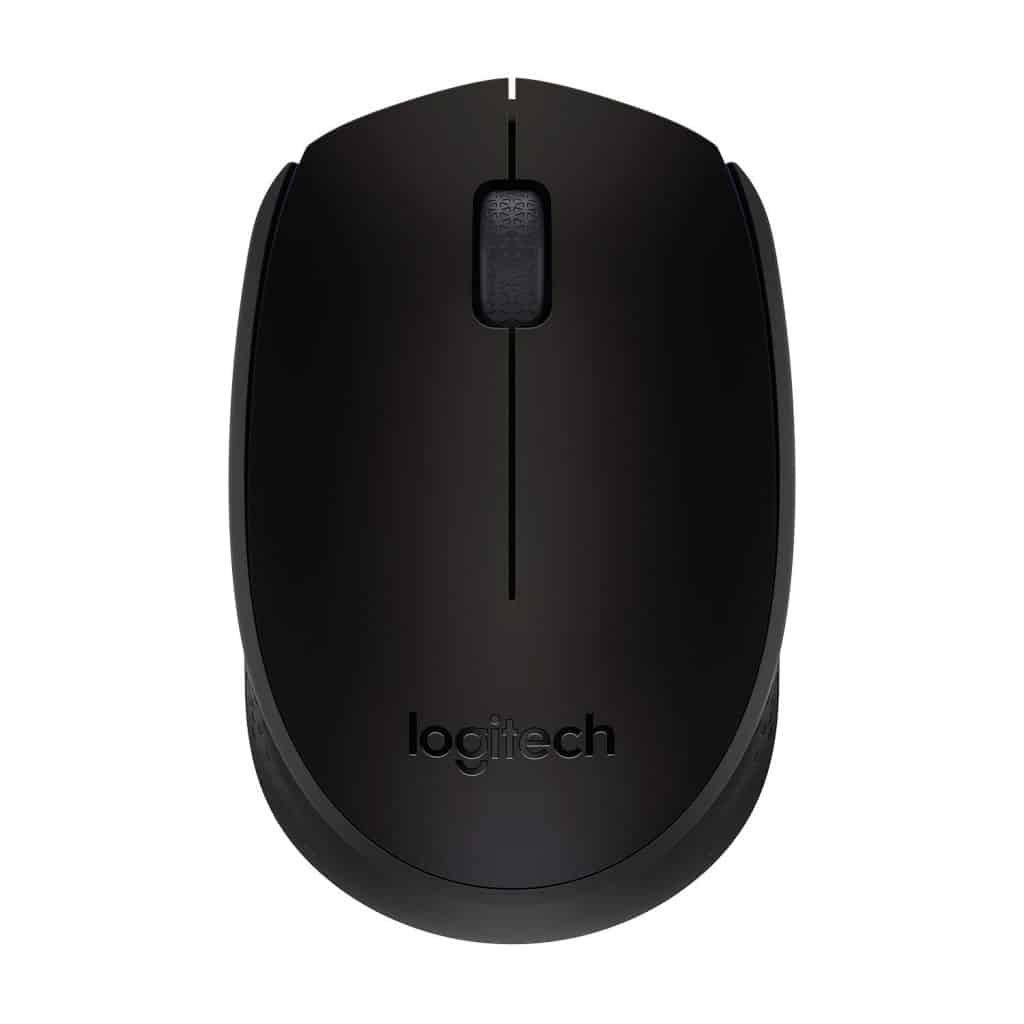 MRP: Rs  795
Sale Price: Rs 699
Discount: Rs 96
Enjoy a wireless connection up to 10m away thanks to a plug-and-forget USB mini-receiver
The advanced optical tracking features enable ultra precise moves on almost any surface.
Don't worry about constant battery changes as this wired Logitech mouse has a 12-month battery life.
Buy from here: https://amzn.to/3k7ZYEa
Logitech M221 Wireless Mouse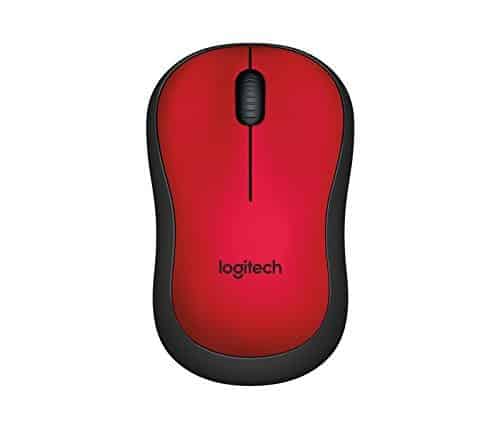 MRP: Rs 1,295
Sale Price: Rs 849
Discount: Rs 446
Ultra-quiet mouse with 90% reduced click sound and same click feel eliminates noise and distractions for you and others around you
Comfortable mobile shape is small enough to toss in a bag and an ambidextrous design guides either hand into a natural position
USB Receiver is provided with the mouse and can be found in the small rectangular slot next to the battery compartment. Flip the mouse and slide the battery cover off to locate the receiver
Mouse automatically connects to your computer via a tiny wireless Receiver that Plugs into your computer's USB port
Buy from here:
Logitech G 240 Cloth Gaming Mouse Pad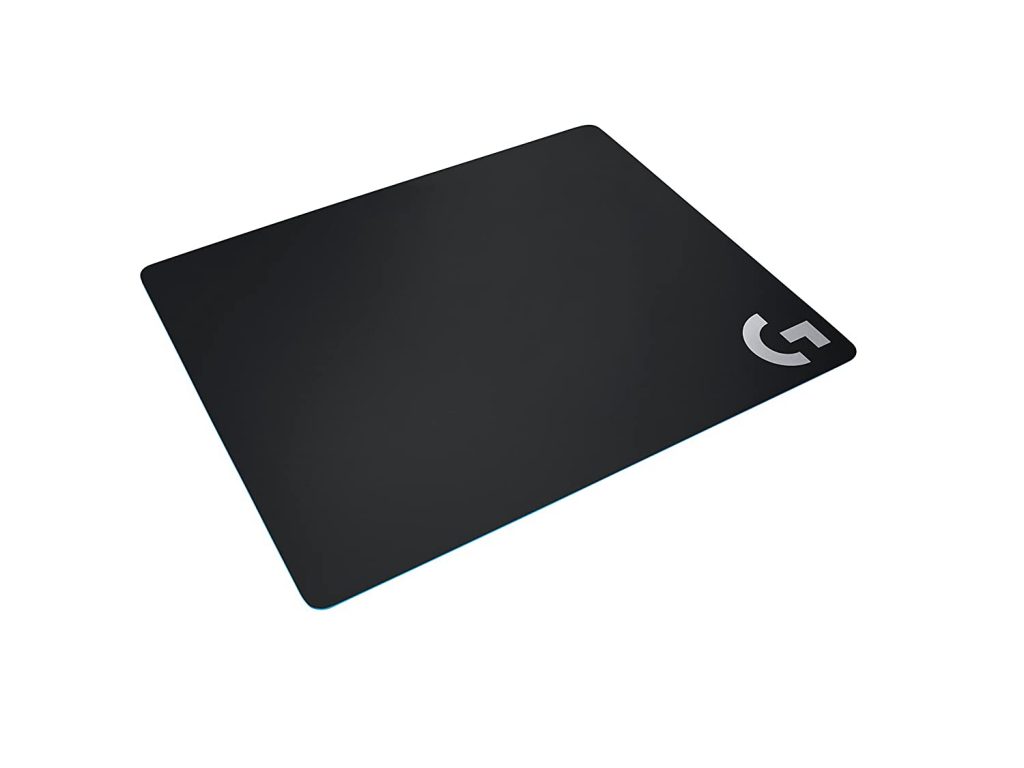 MRP: Rs  1,995
Sale Price: Rs 1,499
Discount: Rs 496
Moderate surface friction for low-DPI gaming: Improves mouse control with just the right amount of friction for sudden starts and stops
Consistent surface texture: Gives you greater tracking performance and aiming precision
Matched to Logitech G sensors: The ideal surface, game-lab-tested to maximize Logitech G mouse sensor accuracy and performance
Stable, comfortable base: Soft cloth surface improves wrist comfort. Rubber base keeps the pad in place during high-intensity gaming
Buy here:
Do check out:
- Advertisement -