In recent years there has been a rise in Smart TV demands in India, thanks to an array of Smart TV brands who have made them much more affordable these days. New TV launches are mostly of Smart TVs with Android OS running on top of them and this is the reason why we are seeing the rise in demands of OTT platforms.
Following the smartphone boom, firms around the globe are eyeing for the smart TV marketplace. Though traditional Television OEMs are favoured by clients in western markets, Chinese smartphone manufacturers have been making ground in developing countries because in the past few decades.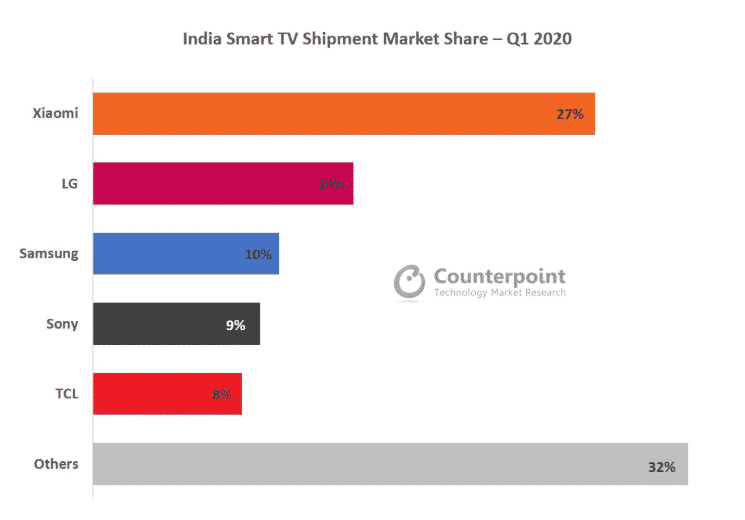 Smartphones brought millions of individuals on-line in the past decade and with the ease of internet coverage in India, Smart TVs are flourishing these days. Telecom operators such as Reliance Jio in India has played an essential role in this transformation. Now, as individuals have access to the net at a less expensive cost than years before, it is sensible for companies to push their IoT devices into the marketplace.
Unlike mobile phones that is a personal purchase, purchasing a TV that is smart involves family decision and so brand recognition matters a lot. But smartphone brands have made a name among youths, that has been helping them to instruction in this section. As we see in the charts traditional OEMs are falling short to Xioami who is making Smart TVs much more affordable in India.
As we all know, Xiaomi was one of the very first smartphone manufacturers to enter the smart TV section. It became quite popular, particularly in India as the nation's top smart Television brand within a brief period of time. Even last year OnePlus started to market premium televisions in India from late last year and soon they are going to launch 32-inch and 43-inch budget Smart TVs in India as well.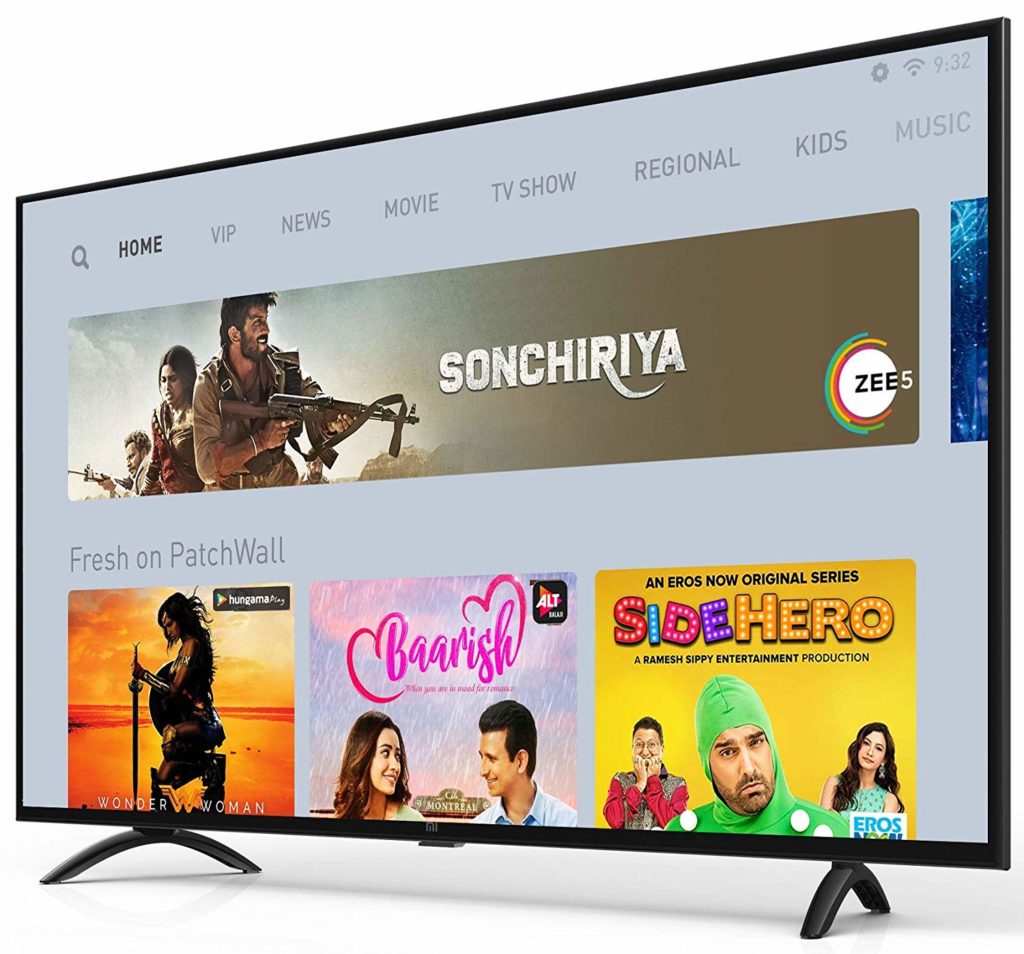 In addition to OnePlus, its sister brand Realme launched its televisions last month in the country. On the other hand, Huawei is popular for its self branded as well as Honor smart televisions in China which operate in house Harmony OS as opposed to fork or Android TV such as other OEMs.
Recently traditional TV makers are also making Smart TVs for which they still account for 4 from top five positions in India although Xiaomi with a 27% market share. Nonetheless, it's true that smartphone brands are constantly increasing their presence in the TV marketplace by supplying more features at lower price points and we will see more Smartphone players in the Indian market.
Source: Counterpoint Research
Do check out:
😎TechnoSports-stay UPDATED😎