The 8 core APU which was heavily leaked for last few weeks now seen in live photos, according to Videocardz, the Renoir APU for desktop is the final version and soon will be launched in market. The image clearly depicts the APU to be the "AMD Ryzen 7 4700G".
Based on Zen 2 architecture, the new 8 core APU is fabricated on 7 nm process that makes headroom for accomodating 8 cores in the chip. Igor'sLAB leaked a list of the upcoming Renoir APUs and the specs and now with the live image the OPN code "100-000000146" matches as well, so the specs are indeed real.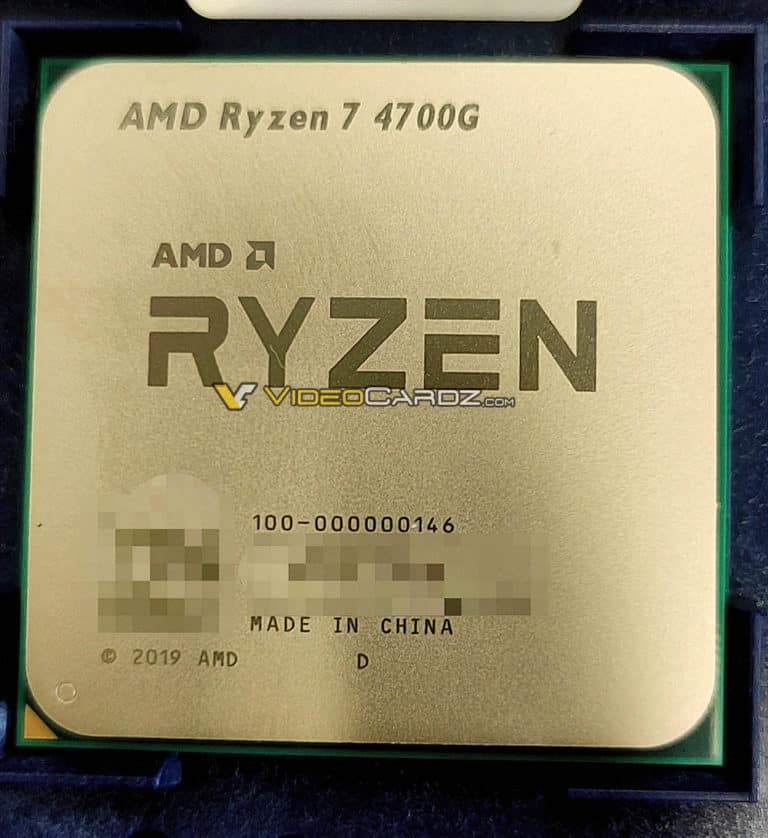 This is the first time we will be seeing an 8 core APU in the market coming with SMT support as well. The Ryzen 7 4700G APU features a 3.6 GHz base clock and a high boost clock speed of up to 4.4 GHz along with 65 W TDP.
On the iGPU front, the APU has 8 graphical Compute Units on board, much like what we saw on Ryzen 4000U mobile APUs, that can clock up to 2.1 GHz, which is pretty high. Videocardz also says that 8 CUs correlates with 512 stream processors.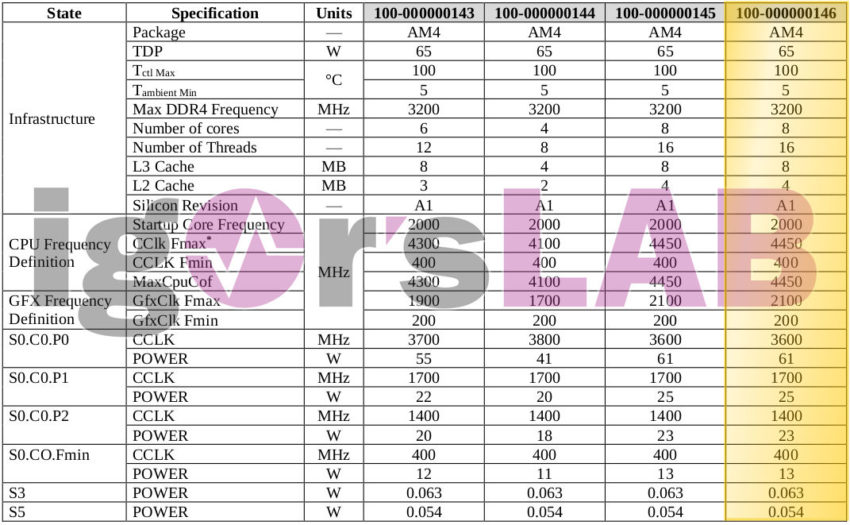 According to Igor's LAB info, there will actually be multiple Renoir APUs with 4, 6 and 8 cores with various iGPU power. Even though there are low graphical CUs, the 7 nm process helps to bring out the maximum performance out of these APUs with lower power consumption.
Videocardz believes that that the AMD Ryzen 7 4700G will be a good competitor to Intel's new Core i7-10700 as both of them feature 8 cores and 16 threads along with 65 W TDP. It will interesting to see when AMD launches these APUs in the market but its clear they are coming anytime soon.
Do check out:
😎TechnoSports-stay UPDATED😎