Today Facebook made an official announcement where they revealed two new news regarding their messaging apps – WhatsApp and Messenger. And now some changes have been made in it and can be seen soon in all the beta versions of both.
The rumors which surfaced a few weeks ago claiming that Facebook and WhatsApp are working on a project to extend the number of participants limits in group Video or Audio calls are true. Facebook officially announced today that the limit of the number of participants for WhatsApp group audio and video call will be extended up to 8 participants.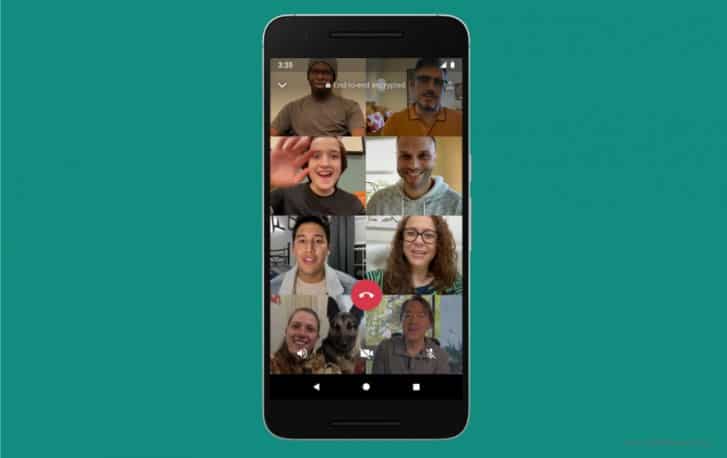 Previously the maximum limits of participants for both audio and video call was up to 4 participants and was "end-to-end encrypted" which means that no one except the participants can access the data or listen and view them in it, not even Facebook or WhatsApp.
WhatsApp beta versions with this feature have started rolling out. But unfortunately, there is no word from the company that will be the maximum time limit of the calls with the maximum number of participants and if would be any time limit either. Facebook hasn't revealed the official launch time of this feature, but we guess this will come earlier than we think.
#StayHome
#StaySafe