VP Suhair scored in both the half of extra time and took his team to a lead of 3-1. Mohun Bagan got to the finals.
The 16-time Durand Cup winner made the final at the tournament after 10 years.
Super-sub VP Suhair scored a goal in each half of extra-time to guide Mohun Bagan into its first Durand Cup final in 10 years. Fran Gonzalez assisted both the goals.
Mohun Bagan scored 3 goals Salva Chamorro in the 42nd min, Suhair V.P. in 93rd and 112th min. As they beat Real Kashmir FC 1 scored by Gnohere Krizo 90+3.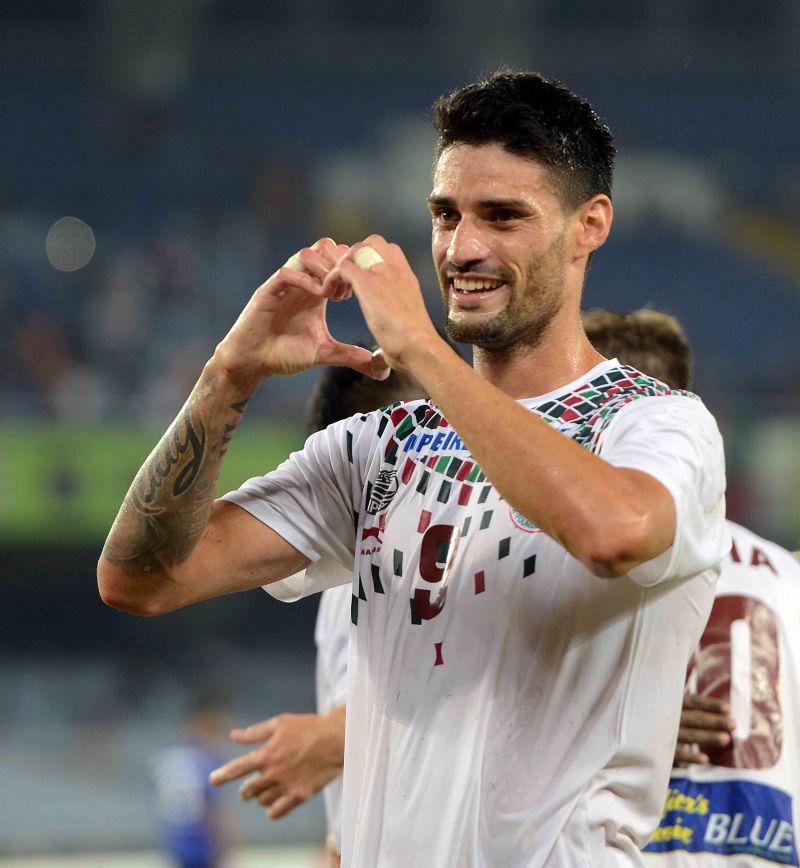 Salva Chamorro scored the first goal of the second semi-final. However the home team was not able to hold the lead. As the game proceeded in extra time.

Gnohere Krizo scored the equalizer for Real Kashmir in the 93rd minute of injury time.
Suhair came as a substitute in the 68th minute of the game. Sored his first goal in the 93rd minute of the extra time when he was set unmarked inside the Real Kashmir box, gave his team a lead of 2-1. He again scored in the second half of the extra time and took the lead to 3-1.
Teams:
Mohun Bagan:
Sankar Roy(gk),
Nongdamba Naorem,
Lalchhawnkima,
Gurjinder Kumar (c),
Salva Chamorro,
Francisco Morante,
SK Sahil,
Surabuddin Mollick,
Romario Jesuraj,
Joseba Beitia,
Ashutosh Mehta.
Real Kashmir:
Phurba Lachenpa (gk),
Farhan Ganie,
Muhammad Hammad,
Loveday Enyinnaya (c),
Khalid Qayoom,
Danish Farooq,
Ritwik Das,
Subhash Singh,
Bazie Armand,
Chesterpoul Lyngdoh,
Altamash Sayed.
Real Kashmir was in Group C,won two out of three matches in the group stage. Won 1-0 against Chennai City FC and 4-0 vs Army Green in its first two matches. It held FC Goa to a 0-0 draw on August 17 to top Group C.
Mohun Bagan will take on Gokulam Kerela FC on the clash of its seventeenth title on saturday.
Do check out:https://technosports.co.in/2019/07/25/lieutenant-colonel-ms-dhoni-deployed-in-kashmir-valley-as-part-of-victor-force/
For more information visit our site, TechnoSports. And download our app from the Google Play Store for more real-time updates. To download the app, click here.