Player Unknown's Battlegrounds (PUBG) had a recent update which brought in the popular Vikendi Snow Map. Now, the developer is all set to launch new January update and One of the expected highlights of the upcoming update is a possible 'Zombie' game mode for PUBG Mobile.
PUPG's official Youtube channel gave the teaser for the PUBG X Resident Evil collaboration back on December 3rd, 2018.
As we will get to see the latest PUBG X RE2 Remake crossover which will bring lots of new items and skins. There are also rumors of new zombie mode which will be introduced in the upcoming update as a new arcade mode addition for PlayerUnknown's Battleground Mobile.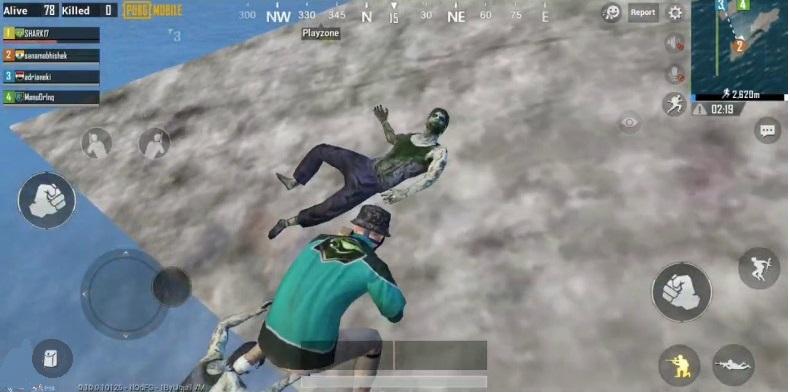 All the possible addition and changes include:-
Zombie Theme (PUBG X Resident Evil crossover).
New snow area in Mountain Region of PUBG's Erangel map
New dynamic weather in Miramar and Erangel map
MK 47 Mutant Assault Rifle, G36C SMG and PP-19 Bizon SMG gun.
New Weapon Skorpion, which can be equipped in the side arms spot
Chinese year themed spawn lobby
Death cam replay
New Animations(door opening and closing)
New Main Menu theme
New Vehicle addition in Sanhok (Tuk-Tuk)
PUBG will add some more classic voices in the chat box.
May Include Laser Sights
Vikendi Final Release.
While we are at PUBG Mobile Update 0.10 and the latest upcoming update is going to be 0.11. The Chinese version of the game is already at update 0.13. PlayerUnknown's Battleground Mobile lightspeed beta edition has got the update 0.13 which includes some long-awaited features, including a new Vikendi night mode, new weapons and other stuffs.
For all the latest PUBG News, stick to TechnoSports .
Do check out : THE NEW NVIDIA GEFORCE RTX 2060 AT $349.
For more information visit our site, TechnoSports. And download our app from the Google Play Store for more real-time updates click here.