Get Ready India Oppo F5 Is Set To Launch On 2nd November
The Selfie Expert Company Oppo is bringing their premium F5 model on this 2nd November. Oppo F5 is already launched in other countries like Philippines.
Recently Oppo launched a teaser of the phone with Siddharth Malhotra.
We are pleased to announce that Sidharth Malhotra is our new OPPO Male Ambassador. Know his secret to stunning selfies with the new #OPPOF5. #CaptureTheRealYou
So what's new about the phone?
6.0″ FHD+  Full screen
The F5 touch screen is limitless in the purest form, unadulterated by borders or buttons. All 6.0″ FHD+
display fit aesthetically within a narrow frame, making it easily portable. The vibrantly colorful screen
featuring 2160×1080 pixels is visually immersive, whether you are flicking through your photo albums,
watching videos or playing games.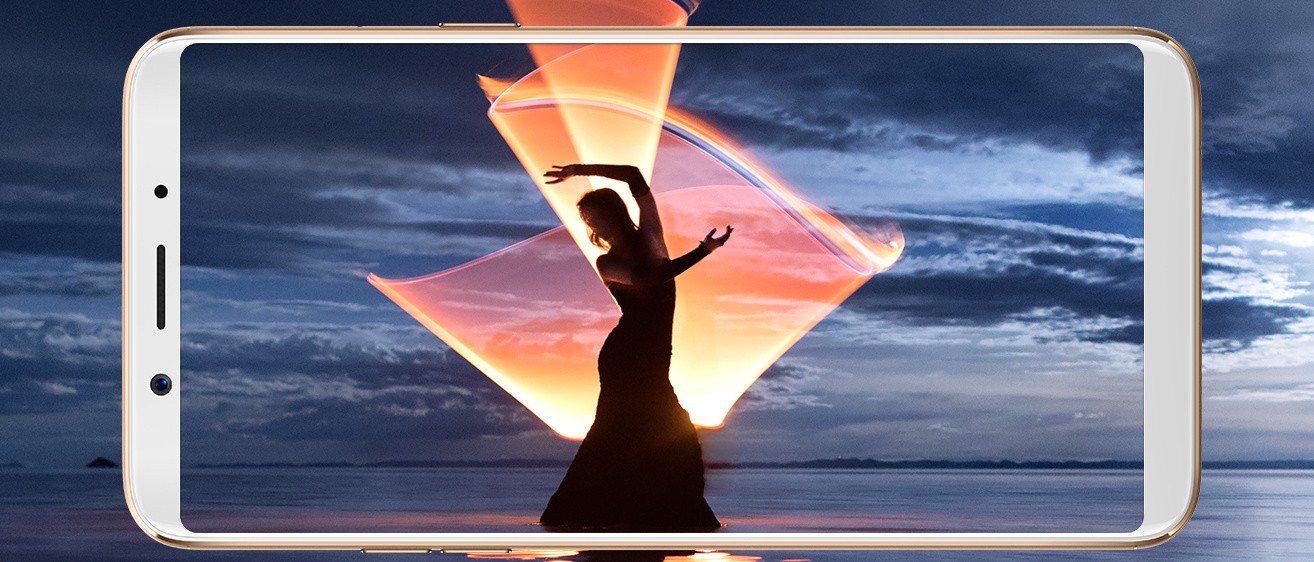 4GB RAM + Octa-Core CPU
The OPPO F5 houses 4GB RAM and Octa-core CPU for all your smartphone operations, from speedy
surfing to continuous chats and eager gaming. The energy-saving microprocessor lets you turn up the
heat on your smartphone experience, while keeping the device cool – in more ways than one.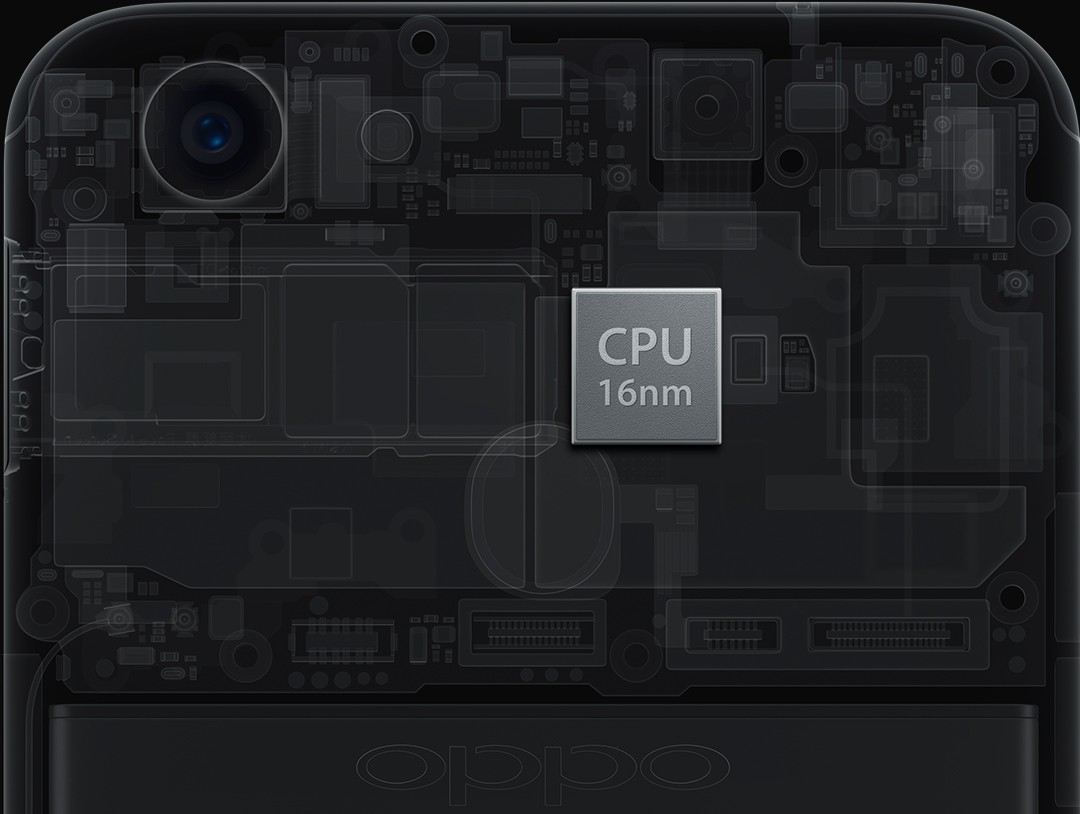 Speedy facial unlock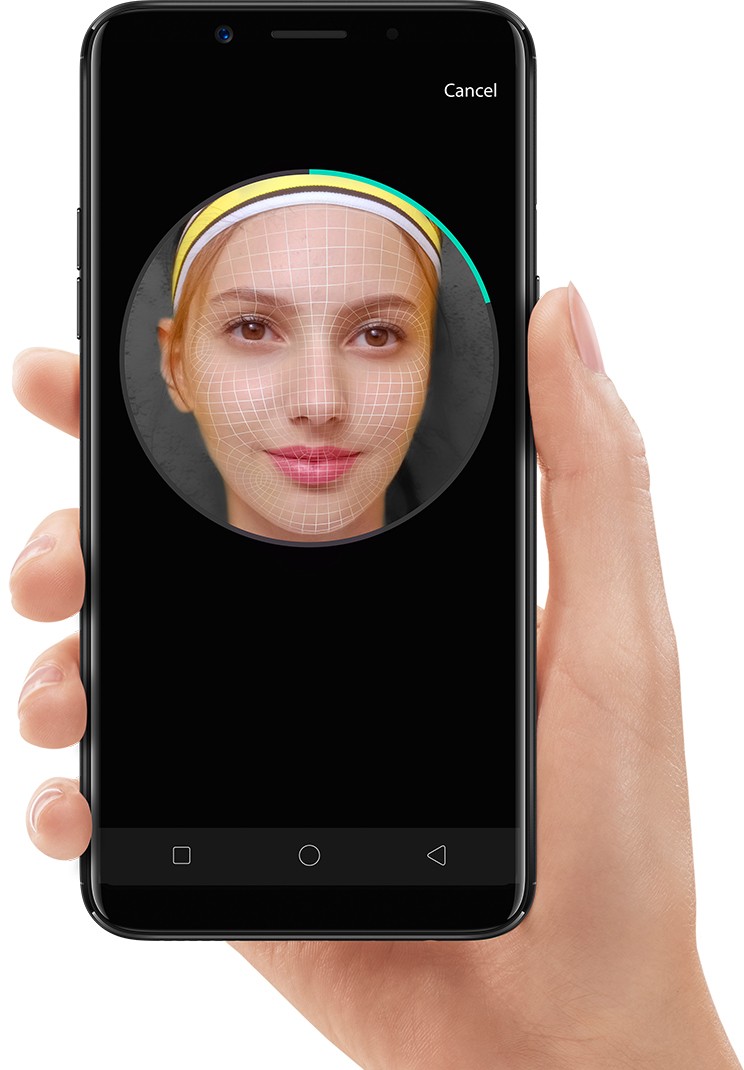 Unlock your F5 screen simply by holding it up as if
to say hi. This super friendly flagship function is a
fast, convenient and accurate alternative to
unlocking the phone with your fingerprint. Also
some other ultimate functions can also be enjoyed:
Give it a friendly tap, a firm shake, a gentle swipe or
a handy pinch and watch the functions come to life
in the simplest and most beautiful ways.
Faster, easier, safer – what's not to like?
20MP A.I. beauty front camera
Introducing the all-seeing F5 camera that captures human beauty in all its forms – no matter
your age, gender, skin tone or skin type. Propelled by complex algorithms underpinning
Artificial Intelligence technology, the F5's 20MP front camera brings out your photogenic best.
Facial feature optimization
Put your best face forward by relying on the unique facial feature optimization technology showcased in the
F5. With more than 200 positioning spots, the F5 accentuates your facial landmarks and contours to
enhance the symmetry between features like your eyes, nose, cheekbones and jawline to create the
perfectly refined and natural selfie. Its beauty-iris tool ensures that your eyes will shine brighter in any photo.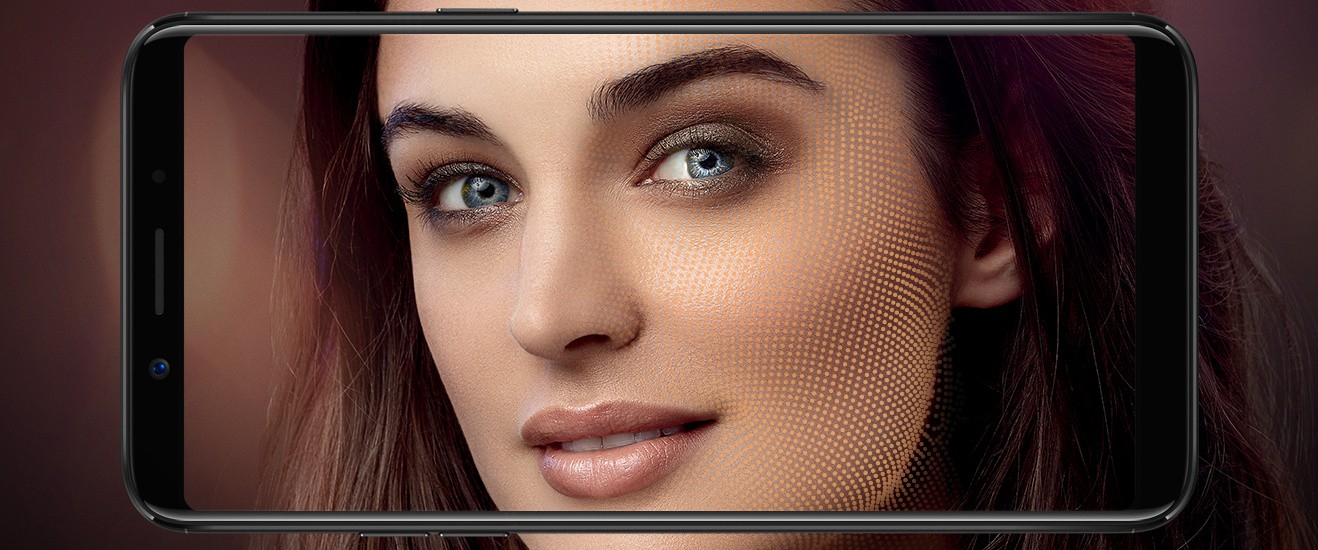 Face comes first
Whatever the scene – be it a romantic sunset, after-work drinks, yoga in the park, or a crowded mall – the
F5 can differentiate between background light conditions to add luminance to your portraits for stunning
cover shots every time.
Bokeh effect
Together with a prominent bokeh effect that yields a pleasant out-of-focus backdrop, your face becomes
the main object of admiration with vivid details and brighter tones.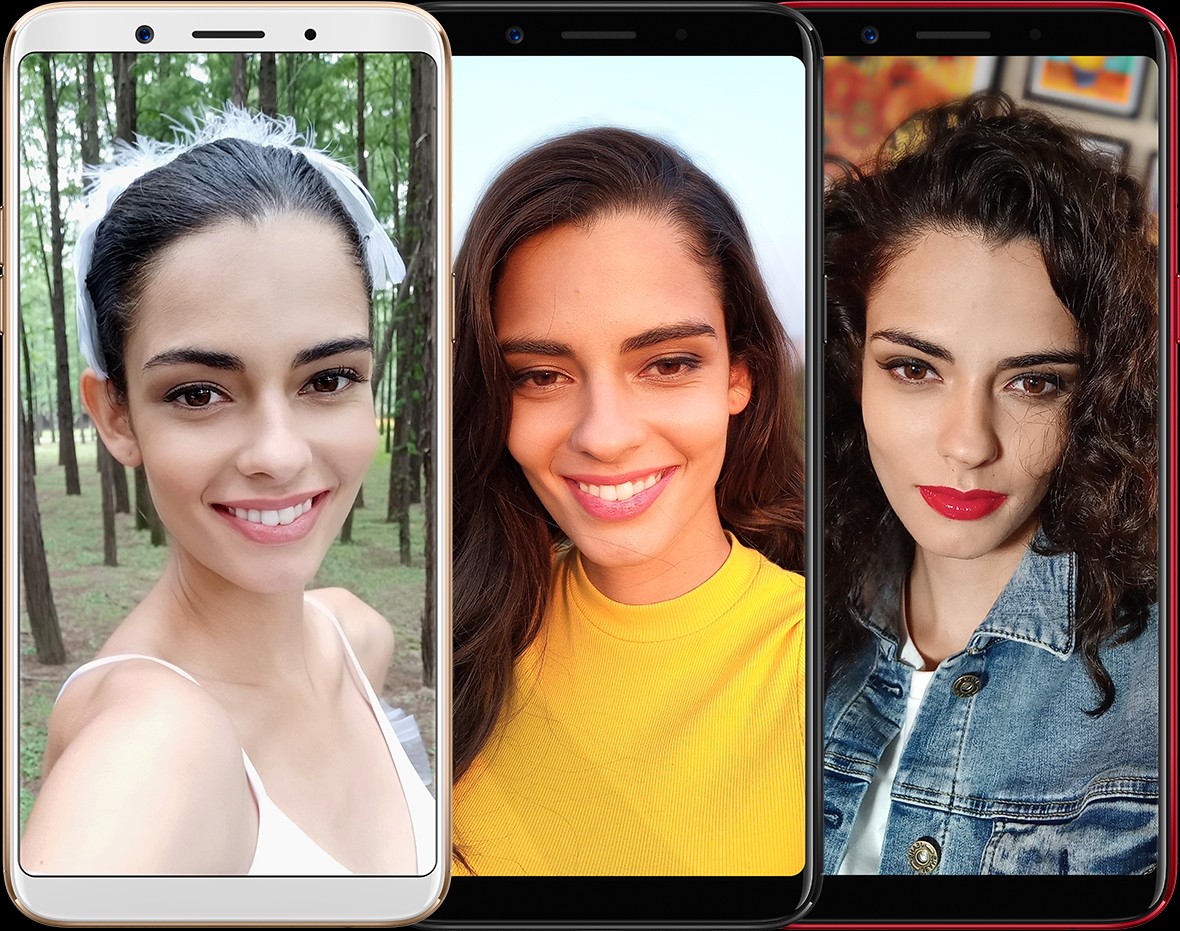 F2.0 aperture
and 1/2.8″ sensor
Whether you're an early bird or a night owl, the OPPO
F5 caters to your snaps through all hours with an ultra
sensitive F2.0 aperture and 1/2.8" sensor in the front
camera. Both features allow the smartphone camera to
gain more information to produce better images with
less noise in low light conditions.
16MP rear camera
Flip to the back and the F1.8 aperture in the rear camera also performs brilliantly for brighter
and clearer shots in darker settings.
Let the OPPO F5 be your go-to camera for clear, natural and vivid selfies no matter the hour.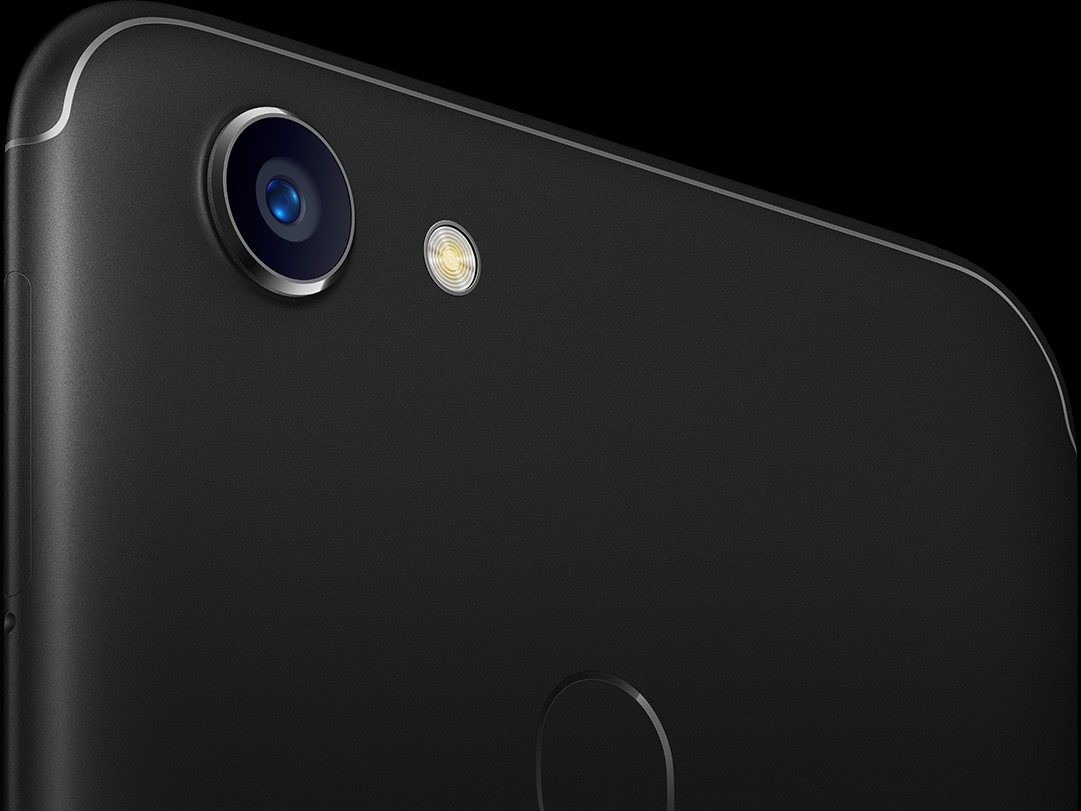 Sensually sleek
The sleek unibody of the F5 is a sight to behold
and a pleasure to touch. As with all things
elegant, its simplicity belies the elaborate
design process. Its unusual lightness of being
adds a poetic touch to its overall feel.
Curved surface
The F5's curved exterior adheres to a streamlined design philosophy. Honed from countless design
calibrations to arrive at its signature graceful look and feel, it embodies elegance in its entirety. Regardless
of which angle you are viewing it from, or how light it feels to your touch.
Delicate linear finish
Ushering in the F5's perfectionist streak is a 0.4mm hairline laser string carved using vacuum radium
technology. Located at the tip of the device, this finespun linear finish is one intricate detail that sets it
apart in the design stakes.
Whatever takes your fancy
The OPPO F5 comes in sophisticated Black or Gold models, and also offers you a choice of a higher
performance 6GB RAM version.
The F5 6GB makes a stunning entrance in a fashionably vibrant red, with a higher 64GB ROM
configuration for a smoother switching, gaming, storage and all-round operating experience.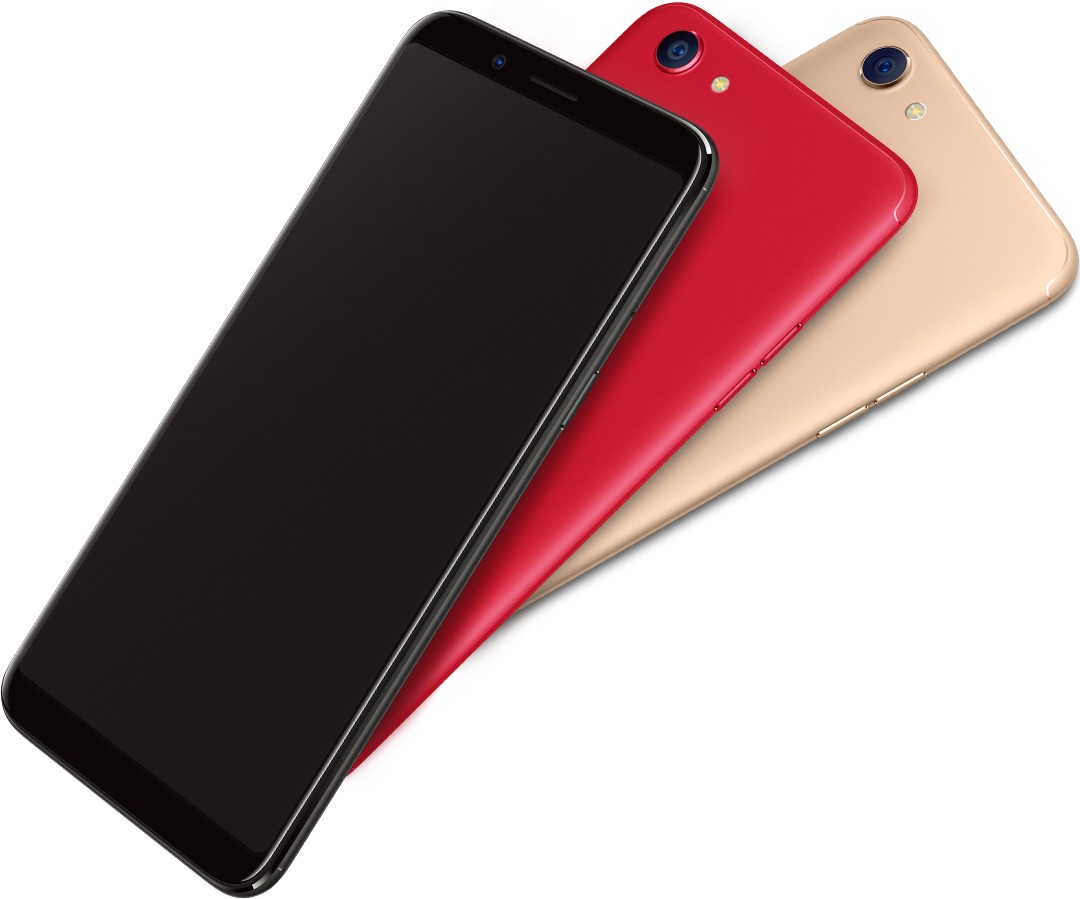 Upgraded Octa-Core CPU,
better function
The F5's flagship Octa-core CPU sprints along at 16nm processing speeds with 40 percent increased
function performance, all while cutting down on energy consumption.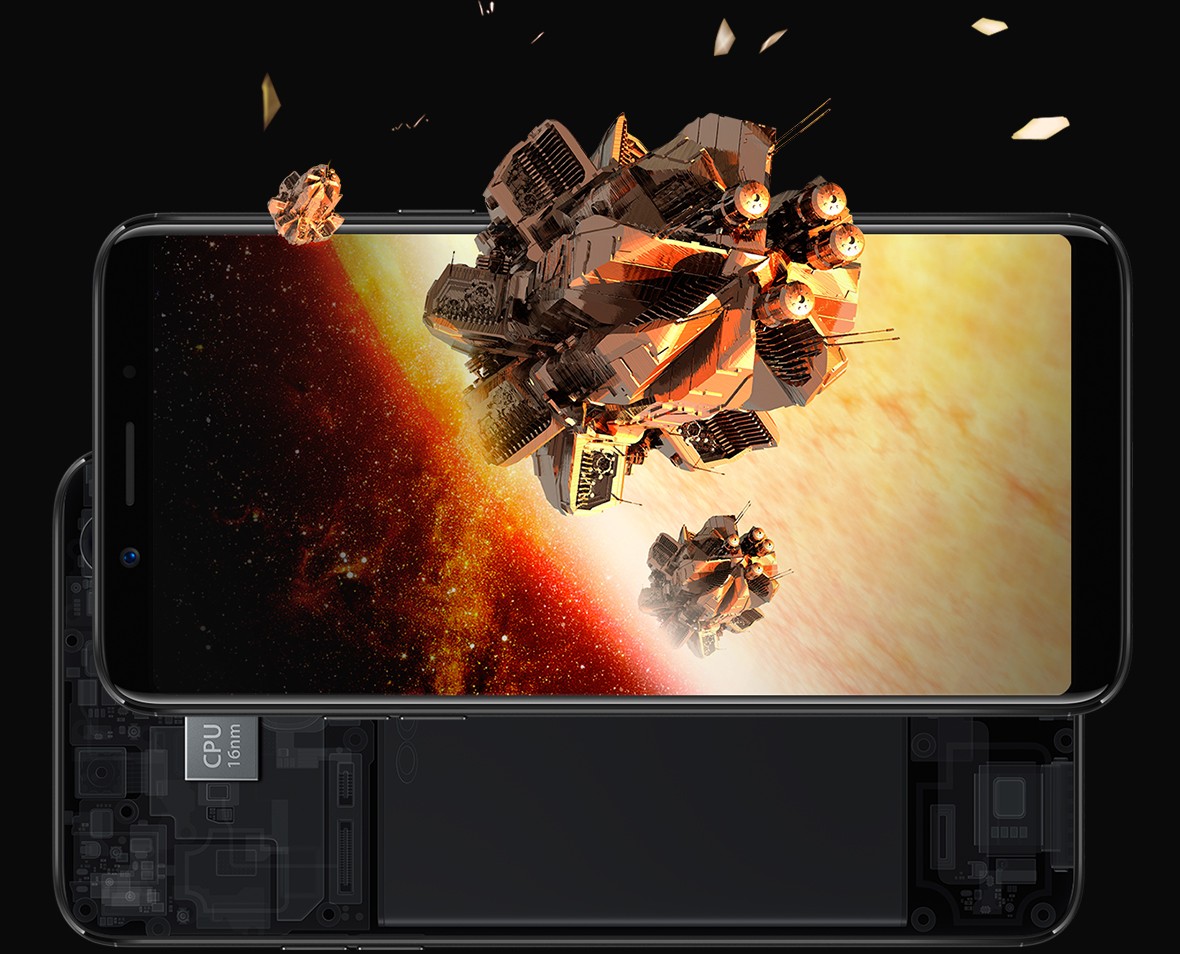 App starts faster after optimization
Based on 64 common user scenarios, F5 accelerates application starting. The average speed improvement is about 23.9%, bringing an overall smoother operating experience.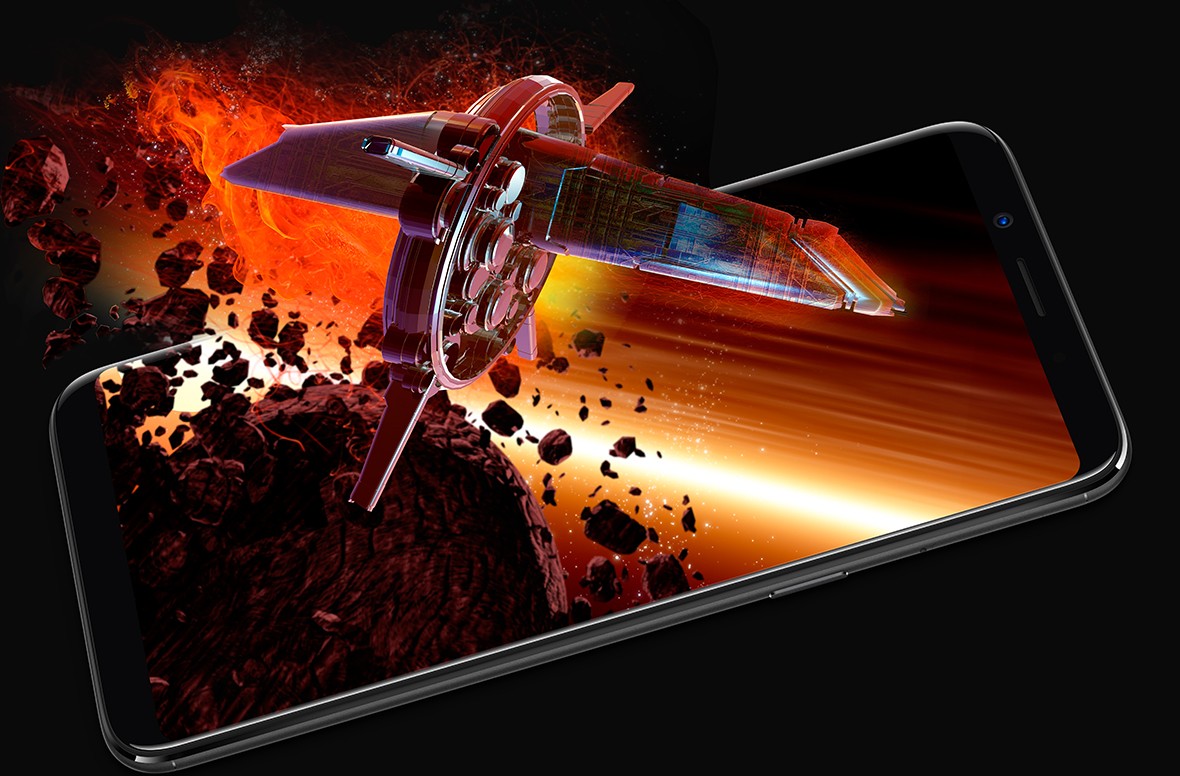 Get organized with Triple Slot Tray
Meet your communication and storage needs head on with a triple slot tray that supports two nano SIM
cards and one micro-SD card. Expand your multimedia universe of photos, music and videos to a
staggering 256GB, store all of your favorites.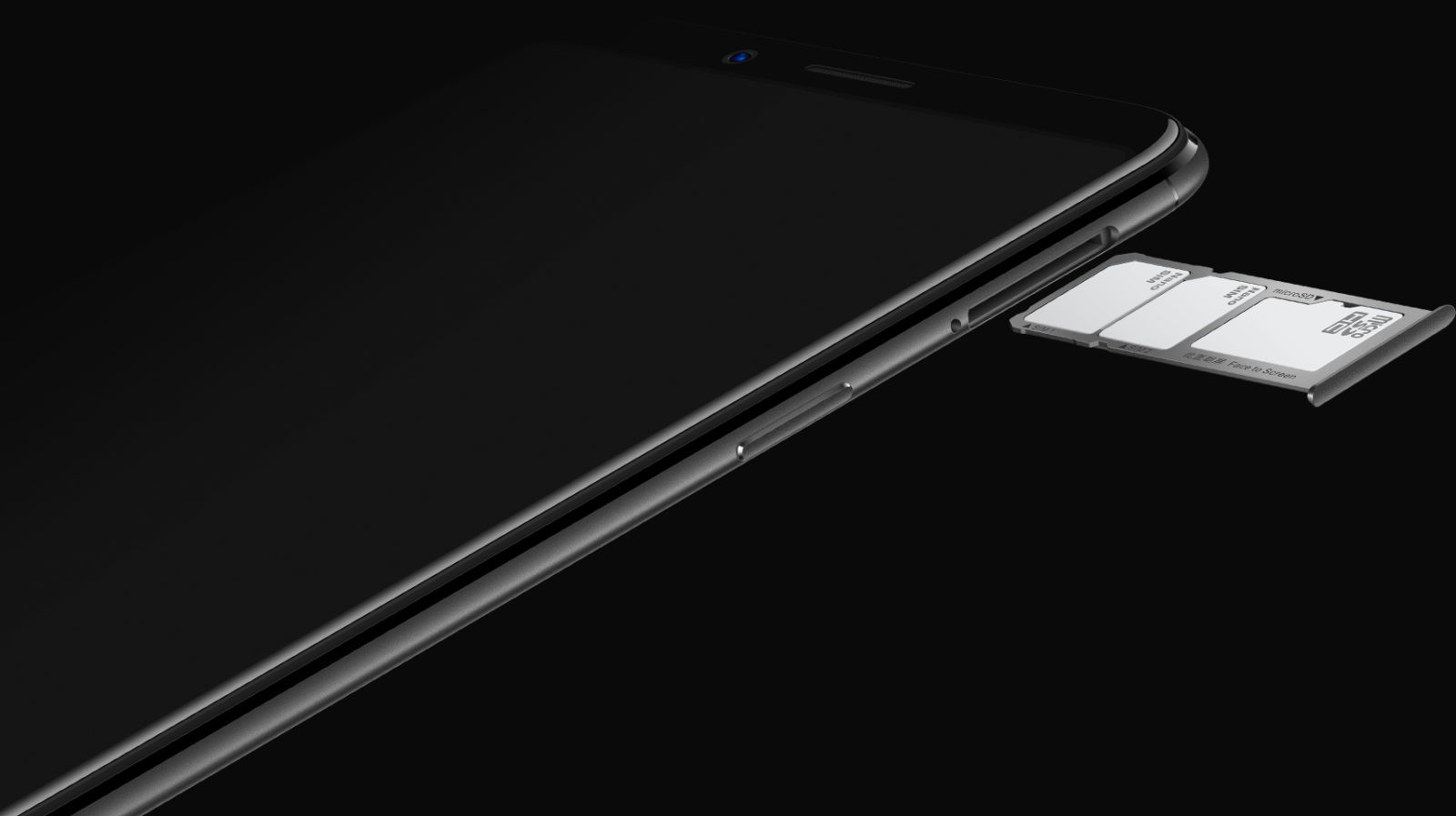 ColorOS 3.2 based
on android 7.1
This brand new design interface based on Android 7.1 is
refreshing in all senses. From brighter looks to snappier
downloads and greater security features, ColorOS 3.2 brings
your mobile journey right up to top speed.

Split the views
No more toggling between apps or functions
on the F5 as the split screen ramps ups your
efficiency quotient. Be it WhatsApp and
YouTube, or Facebook Messenger and Google
Maps – enjoy both simultaneously, regardless
of which pair you choose.
Experience the liberation of wireless file transfers between OPPO devices without relying on Internet or
Bluetooth technology. This handy feature frees you up from cumbersome networks and mobile data
charges, with the maximum transmission speeds up to 100 times faster via O-Share than Bluetooth.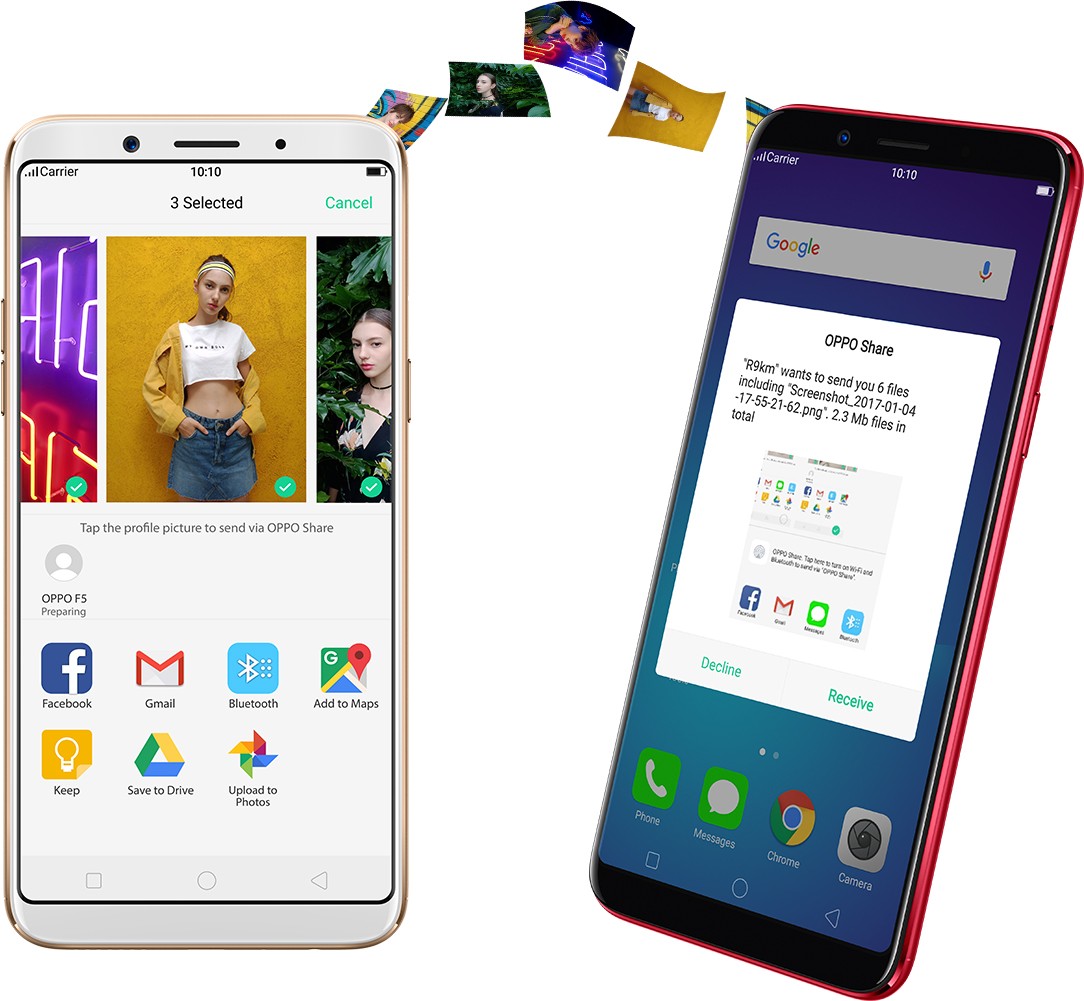 Easy on the
eyes
The F5 offers an eye protection mode to bring comfort
to your avid night-time gaming sessions. The Night
Shield feature under ColorOS 3.2 filters out blue light
to relieve the strain on your eyes, giving you greater
stamina while protecting your eyesight. Choose
between normal, warm as well as black and white
tones to optimize your visual comfort.
Hold off gaming distractions
Never miss another easy kill or have victory snatched from under your nose with nail-biting games
disrupted by incoming calls at crucial moments. ColorOS 3.2 takes away a huge source of gaming
frustration, by letting you make the choice of whether to answer a call or continue with the game.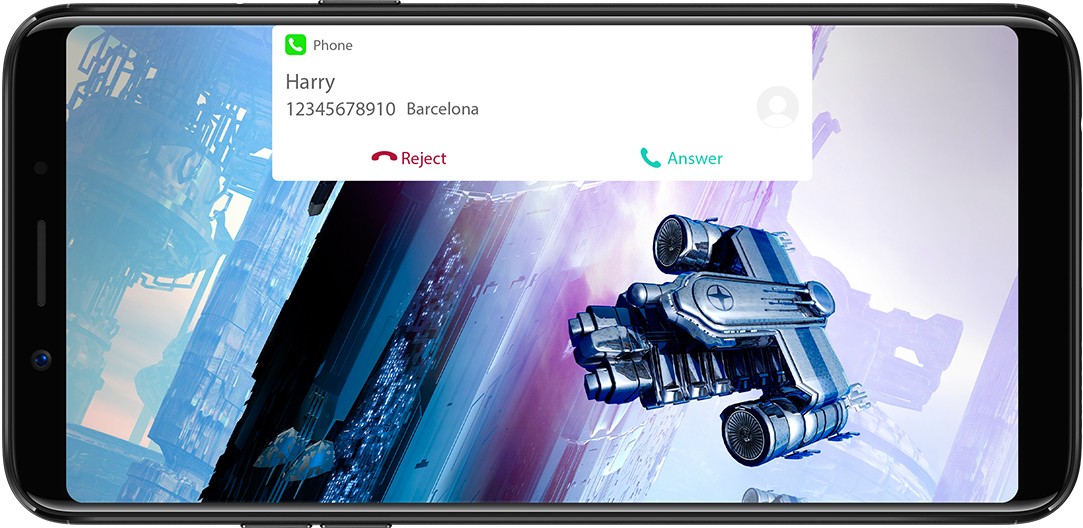 Dimensions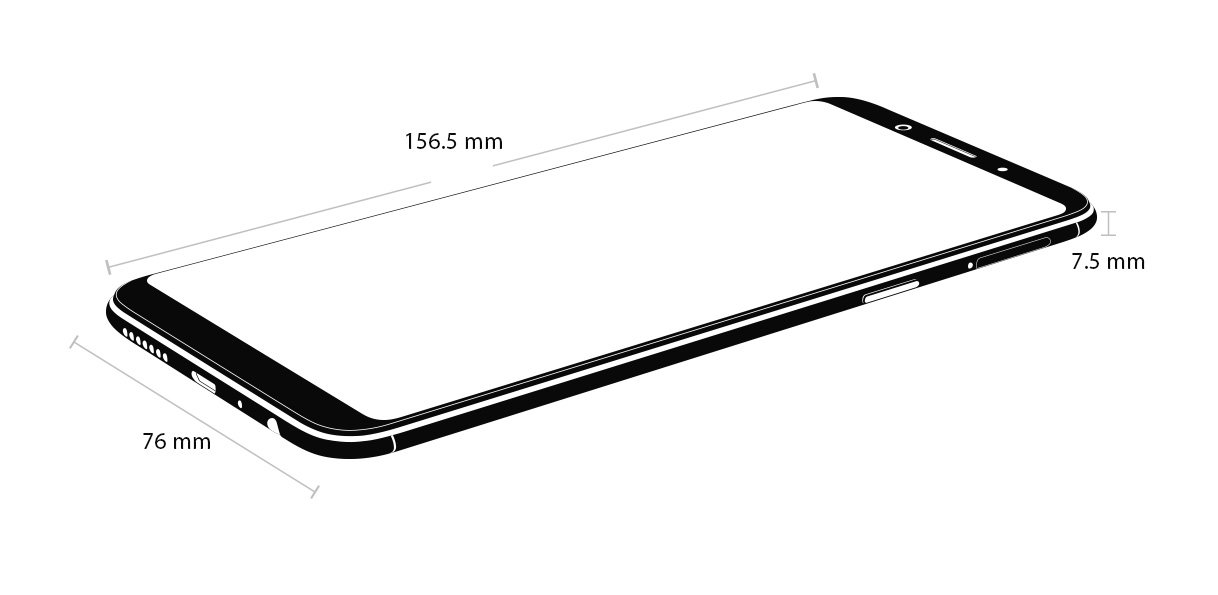 Available Colors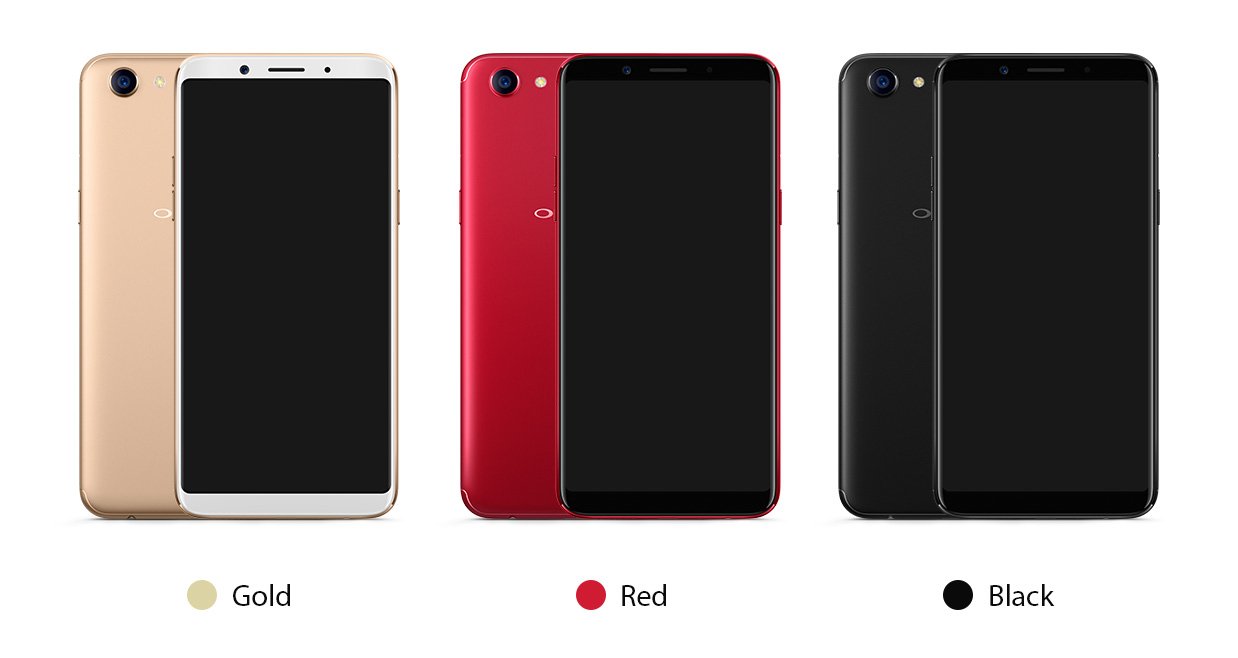 Thus, we see the phone offers great specs and worth to buy it. Well the price is not known still now but soon you will get to know after its launch. Keep your fingers crossed for this premium smartphone release.