Xiaomi had filed this patent in September 2019 with CNIPA, and the patent was reportedly published on April 3 and has now been included in the Global Design Database of the World Intellectual Property Office (WIPO). The patent document was cited by a Dutch website called LetsGoDigital.
A waterfall display is essentially a curved screen that goes slightly over sides of the phone. This latest patent from Xiaomi showcases a new way to use and portray the waterfall display using the utmost of the smartphone body. The display uses the maximum portion of the sides of the device as the patent showed in the pictures.
From the above pictures, we can see that the waterfall design uses more than 60% of the screen at the sides. The pictures show that all the physical buttons on the side of the device will be converted into digital buttons and the side screen can be utilized for displaying notifications and battery percentage and other short messages. This will help the front screen to display maximum content.
- Advertisement -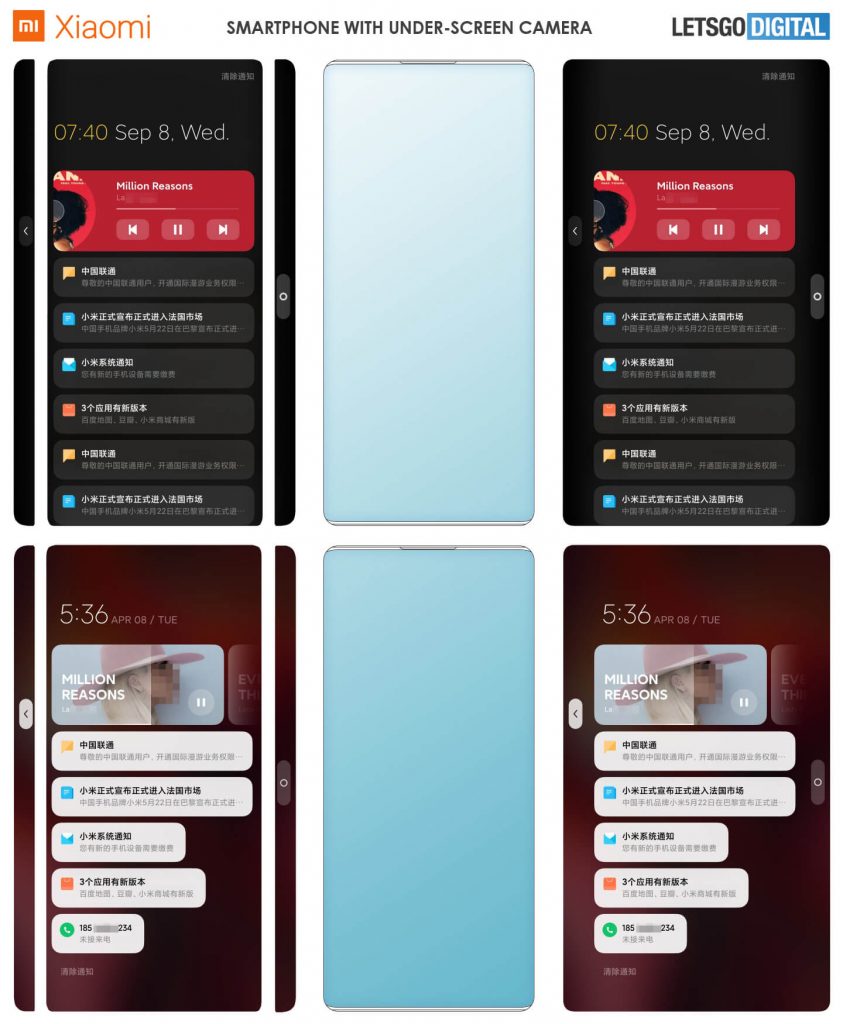 The report also suggests that the phone will come with an under-screen camera to make the most use of the flawless display. The report does not disclose any clue regarding the camera rather than the company's prototype of an under-screen camera showcased in 2019. Except for this, we do not know any other details about this patented device from the source. We will keep you updated with the latest news regarding this topic as soon as we get any.
#StayHome
#StaySafe
- Advertisement -