Three Chinese smartphone companies, Xiaomi, Vivo, and Oppo are going head to head with their flagship devices. Let's break it down here and compare so that you can make an easy judgment.
Display
Xiaomi Mi 11 has 6.81-inch 2K WQHD (1,440×3,200 pixels) AMOLED display. It comes with 1500 nits of peak brightness and a 5000000:1 contrast ratio. It has a refresh rate of 120Hz.
Vivo X60 Pro has 6.56-inch full-HD+ (1,080×2,376 pixels) AMOLED display. It also has a refresh rate of 120Hz.
On the other hand, Oppo Reno 5Pro+ possesses 6.55-inch full-HD+ (1,080×2,400 pixels) AMOLED display. The phone has a refresh rate of 90Hz.
Thus, we can see that Mi 11 and Vivo X60 Pro beats Oppo Reno 5Pro+ on the refresh rate as the last one is slower than the starting two. A 120Hz refresh rate means you can refresh 120 times every second! The first spot will be taken by Xiaomi Mi 11 because of its superior quality in the display thanks to the WQHD display.
Camera
In terms of optics, it's a great battle between the three Chinese OEMs. Xiaomi Mi 11 houses the amazing 108-megapixel primary sensor. None of the other two smartphones gives you 108-megapixels. Other than that, a 13-megapixel secondary sensor and a 5-megapixel tertiary camera sensor are also present which improves the picture quality.
Vivo X60 Pro offers 48-megapixel primary sensor and a 32-megapixel front camera. It also has a 13-megapixel ultra-wide-angle shooter, a 13-megapixel portrait shooter, and an 8-megapixel periscope shooter.
Oppo Reno 5Pro+ features 50-megapixel Sony IMX766 primary sensor. It also hosts a 16-megapixel ultra-wide-angle lens, a 13-megapixel telephoto shooter, and a 2-megapixel macro shooter. Both Oppo Reno 5Pro+ and Vivo X60 Pro come with a 32-megapixel front camera which is way better than the 20-megapixel front camera offered by Xiaomi Mi 11.
Even after that, beating Mi 11 won't be easy because of its complete dominance in the rear-camera domain. Vivo X60 Pro's periscope shooter offers 5x optical zoom and 60x superzoom. But on the other hand, Xiaomi Mi 11 has a proprietary feature that enables you to shoot quality videos even in low-light conditions.
Processor
Mi 11 has Qualcomm's latest octa-core Qualcomm Snapdragon 888 SoC whereas Vivo X60 Pro comes with Exynos 1080. Oppo Reno 5Pro+ again lags behind Mi 11 as the former holds Snapdragon 865 which is the older version of what is present in Mi 11.
Storage
This is the only criteria where this is not much to separate between the three smartphones. Xiaomi Mi 11, Vivo X60 Pro, and Oppo Reno 5Pro+ all come in 128GB and 256GB variants.
Battery
Xiaomi Mi 11 comes with a 4,600mAh battery pack whereas Vivo X60 Pro and Oppo Reno 5Pro+ have 4,200mAh battery 4,500mAh battery pack respectively. Mi 11 and Oppo Reno 5PRO+ will comfortably beat Vivo X60 Pro in this aspect.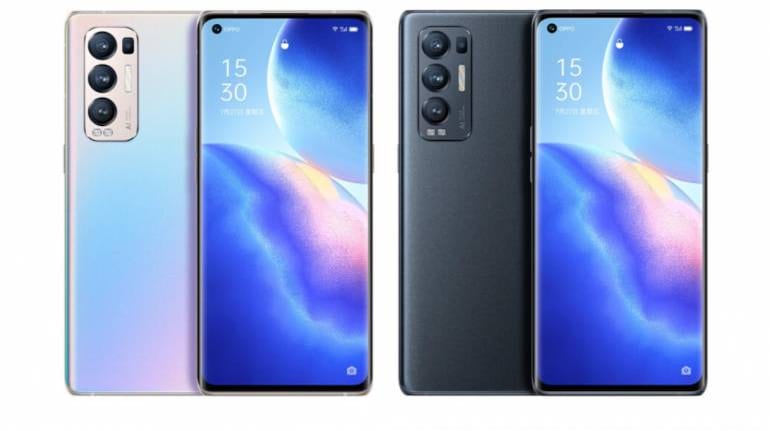 Charging
Xiaomi Mi 11 supports 55W fast charging. This is less than Oppo Reno 5PRO+'s 65W fast charging but a lot more than Vivo X60 Pro's 33W fast charging. This shows how weak Vivo X60 Pro is when it comes to charging. Definitely, Oppo Reno 5PRO+ beats out the other two smartphones in this category.
Price
Mi 11 starts with a price range of 3,999 Yuan. Oppo Reno 5PRO+ will cost you the same. Vivo X60 Pro is the most expensive as it comes for 4,498 Yuan. The processor of a smartphone is one of the most important aspects to judge. Mi 11 is powered by a better version of Snapdragon thus it should get priority on a price basis.