Vivo is well known for putting some nice camera tech in their phone like some big sensors then recently they even announced a proprietary optical stabilization for the Vivo X50 Pro and now the company announced their own camera sensor.
The new sensor is using the RGBW color filter which can capture up to 160% more light than a conventional sensor that uses the RGGB color filter. Vivo also claims that the new RBGW sensor will be able to collect 15% more light than Huawei P30's RYYB sensor. So, in theory, this sensor would be the best in class but we can't come to a conclusion till we see it in action and it is expected to make a debut sometime in the second half of 2021.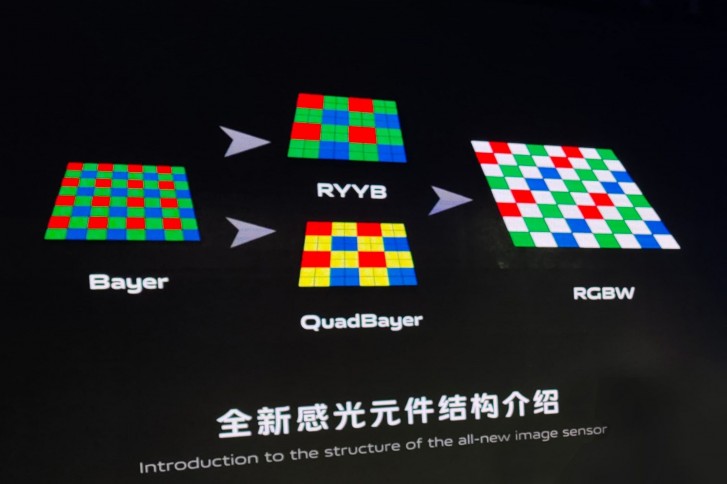 RGBW sensors are not something very new as it has been used by Sony earlier in some of its Xperia smartphones to gather as much as maximum light possible but it couldn't survive for long due to lack of colors and resolution which can be solved by the modern current-gen algorithms.
Vivo also announced the Vision+ Mobile Photography Awards in association with National Geographic which will be awarding the best smartphone photographers. Further details regarding the Vision+ Mobile Photography Awards can be found on the respective websites of Vivo and National Geographic in the coming days.
The company is also well known for its periscope sensors which have been actively used by Vivo in its flagship from the last few years to provide lossless zoom without compromising on the photo quality. Some of the recent phones which used the periscope zoom camera were Vivo X30 Pro and Vivo X50 Pro / Pro + while the company has also patented a new smartphone with the periscope camera.