Suresh Raina returned to India on last week flight from Dubai to New Delhi. Team management said that he was in fear as around 13 CSK members have tested positive.
CSK landed in Dubai on 21st August and stayed in 6 days of quarantine period according to the BCCI rules. But around 13 members of CSK were tested positive in the last couple of days.
The real reason behind Raina's pullout from IPL 2020 wasn't cleared and many people claimed that he was unhappy with the hotel room and the services provided to him.
An IPL source told PTI: "In CSK, the norm is that the coach, captain and the manager get suites. However, Raina also gets a suite in any hotel that the franchise stays. It's just that his room didn't have a balcony."
"It was an issue but I don't think big enough to warrant a comeback (to India). There could be something more than just the scare of rising Covid-caseload in Chennai," the source added.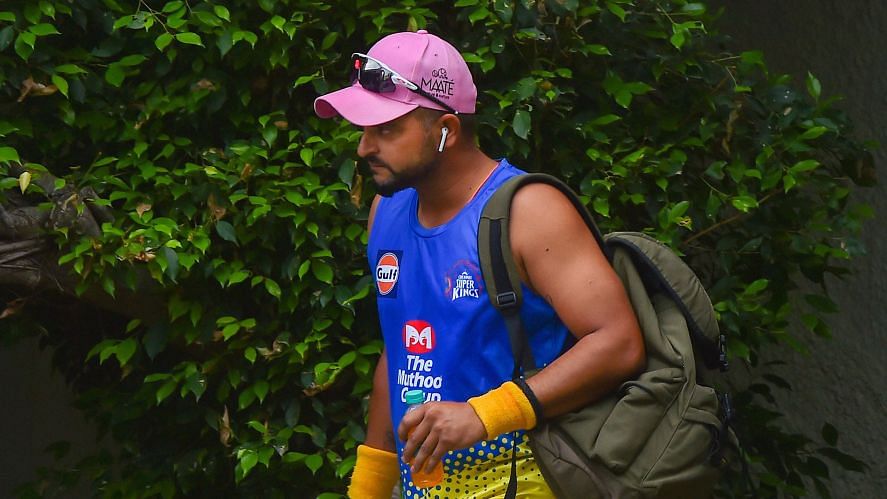 Now Suresh Raina has talked to the media for the first time after returning to India. He has given an exclusive interview with NDTV. He said: "These are all fabricated stories and anyone who knows me, knows that these are all stories planted by people who don't want me or CSK to succeed."
He also said that he had to return to India because of personal reasons and hinted that he may return to CSK for this year's season of the Indian Premier League (IPL).
He added: "You never know, you might see me in the camp again. First, I have to take care of my responsibilities here and then am ready."
"It was a personal decision and I had to come back for my family. There was something that needed to be addressed immediately at the home front."
Suresh Raina has posted on Twitter about the horrible incident which happened to his family in Punjab.
Till date we don't know what exactly had happened that night & who did this. I request @PunjabPoliceInd to look into this matter. We at least deserve to know who did this heinous act to them. Those criminals should not be spared to commit more crimes. @capt_amarinder @CMOPb

— Suresh Raina🇮🇳 (@ImRaina) September 1, 2020
This might be the reason why Raina has returned to India in such a short time span. What happened to his family is a complete nightmare!
So, after he has managed his family matters, Raina might still join the CSK camp in UAE.
The IPL 2020 is scheduled to start on 19th September with the final on 10th November.
Do check out: