BCCI President Sourav Ganguly had a share in ISL club ATK since its inception in 2014. ATK has merged with one of the most iconic Indian clubs, Mohun Bagan this year. ATK's principal owner Sanjiv Goenka has 80% share in this new entity. The decision regarding the new entity's logo, jersey and club name will be taken on 10th July.
The Kolkata based club has named 'Dada' among the board of directors. Co-owner and another member of the Board, Utsav Parekh, told PTI: "Sourav Ganguly is one of the owners and 100% eligible to become a director. We will meet on July 10 for the first time to finalise our name, jersey and logo."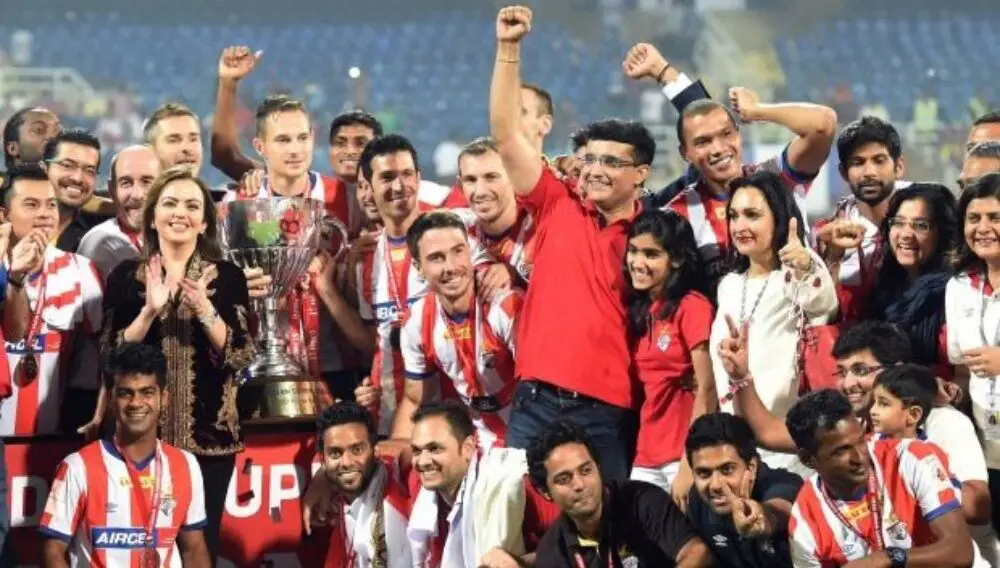 While registering the 'ATK-Mohun Bagan Private Limited' with the Ministry of Corporate Affairs last month there were five members initially – ATK co-owner Utsav Parekh and Mohun Bagan officials Debashish Dutta and Srinjoy Bose along with Gautam Ray and Sanjeev Mehra.
- Advertisement -

Parekh further added: "It was just a formality, a paperwork to start the venture officially. Even (team principal owner) Sanjeev Goenka was not a part of the Board back then. We have inducted him along with Sourav Ganguly."
ATK-Mohun Bagan will play in the Indian Super League. ATK is the most successful ISL club with 3 titles. This merger will further give ATK the stature of a century-old club.
Do check out:
All the latest 2019-20 kits of football teams from all over the world are now available on Tech2Sports. Superior quality kits at the lowest price guaranteed. Show your support for your favourite club and country by wearing their colours.
If you're an Indian fan, check this out:
1. Home Kit
2. Away Kit
And, if you're a Mohun Bagan fan, check this out:
1. Mohun Bagan Classic Jacket
2. Mohun Bagan Hero I-League full sleeve Cotton T-Shirt
3. Mohun Bagan Polo T-Shirt 2019
4. We The Mariners T-Shirt
5. Mobile Covers
- Advertisement -