Samsung has launched its latest Galaxy Buds Pro TWS earbuds and the Galaxy S21 series on January 14 this year. Recently, Samsung has launched two retro-designed cases for the Galaxy Buds Pro TWS, named Anycall T100 and Anycall E700.
If you are willing to buy any of the Galaxy S21 series, this will surely help you: Samsung Galaxy S21 5G, S21+ 5G, and S21 Ultra 5G: Price, offers, and availability in India
We've called it retro as the design of those two cases helps us remember the early 2000s when Samsung had introduced its very-first flip phones (way back in 2201 and 2003).
- Advertisement -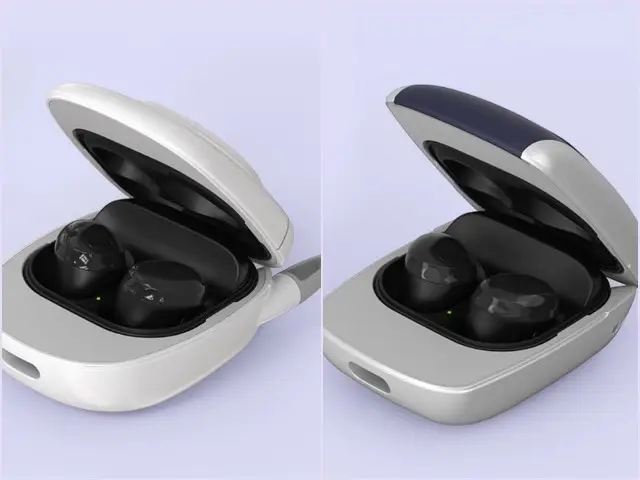 Unfortunately, those two retro cases from Samsung are only available in Korea now at a price tag of priced at $30 (~Rs. 2,189). The cases come as add-ons when you buy the Galaxy Buds Pro. We've never seen such kind of TWS cases from other manufacturers. Samsung is the very first one to launch such kinds of TWS cases that resemble 2000s Flip Phones. If it works, Samsung will launch more like these in the future.
Whichever money you spend on buying such retro clamshell phones, you can't even get those. So, in 2021, to get a taste of those early 2000s devices, Samsung has stepped on the right path to raise its users' nostalgic feeling.
Also Read: Foxconn gets licensed in Vietnam for its $270 million plant to produce MacBooks and iPads
The Galaxy Buds Pro has a 2-ways speaker with a bigger drive. It will come with an 11mm woofer and 6.5mm tweeter for a richer sound experience. The design has been revamped for a more safe in-ear fit. These Galaxy buds are the first in the market to feature both a tweeter and a woofer fitted in a small unit. This is possible due to a compressed IC technique that allows fitting more of it by compressing circuits.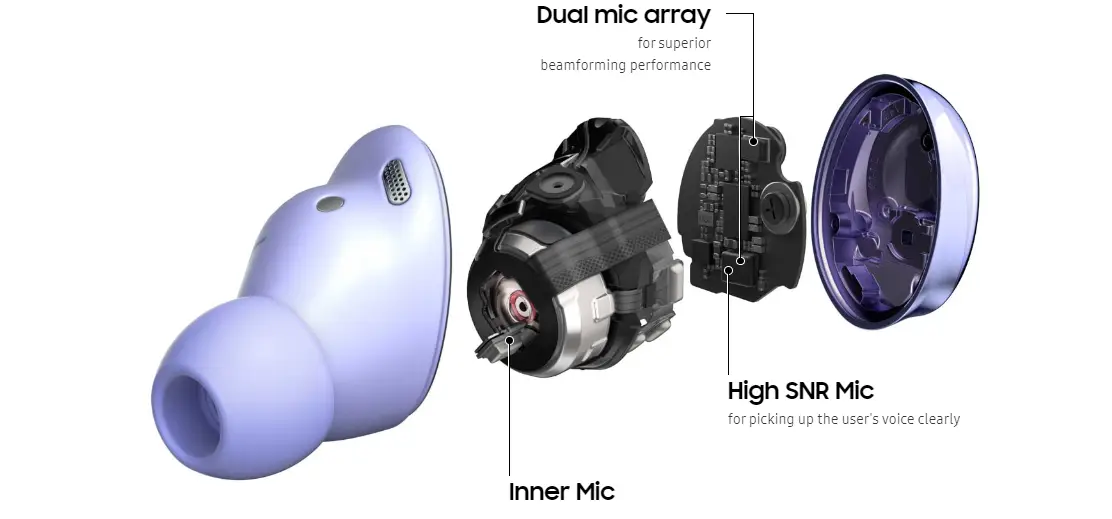 The Inner mic and dual-mic array help in providing Voice Direct and Ambient Sound. The inner vent helps to make a balance of air pressure within the ear keeping it more natural than a burden.
The voice pickup unit catches the human voice or say your voice. Simultaneously, the mic mesh and chamber on the outer side are specially designed to reduce the noise of the wind. It has a dedicated air vent inside it, and its intelligent AI distinguishes correctly between your voice and omits the wind sound.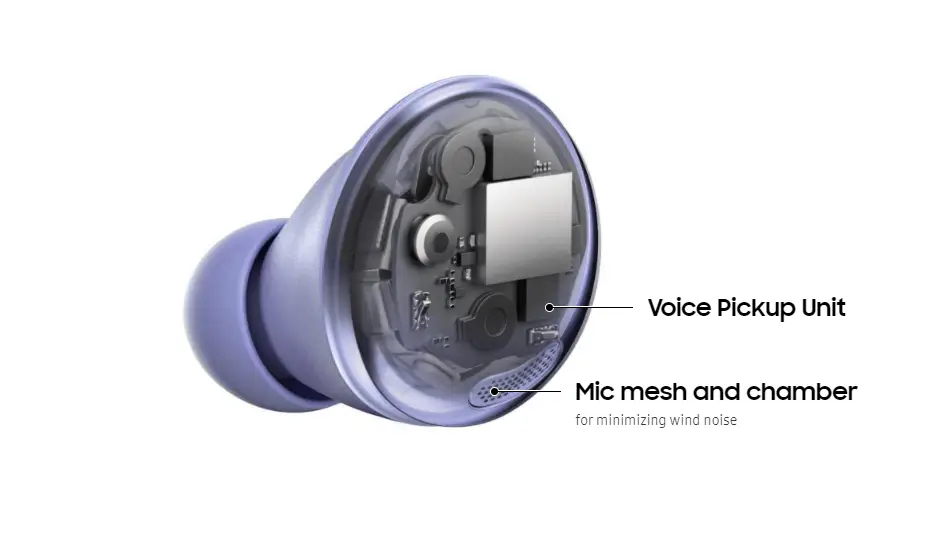 As per Samsung, turning on ANC will give you 5 hours of playtime with 13 hours more in the case. That's 18 hours total. When ANC is off, you get 28 hours total, with 8 hours of playtime – and 20 more in the case.
- Advertisement -