While the nation is going through the second wave of the ever-lasting pandemic, internet usage has reached an insane level. From education to work, we are all relying on the internet data that we consume every day, be it from mobile sim or the wired network.
This has helped the telecom operators to see a massive increase in subscribers even we are in the middle of a pandemic. According to the latest TRAI Subscription Report of February 2021, Jio continues to expand its subscriber base, adding 42 lakh subscribers.
While until now, we saw only Reliance Jio dominating the race of adding subscribers each month, it seems Airtel also looked good as it also added 37 lakh subscribers.
- Advertisement -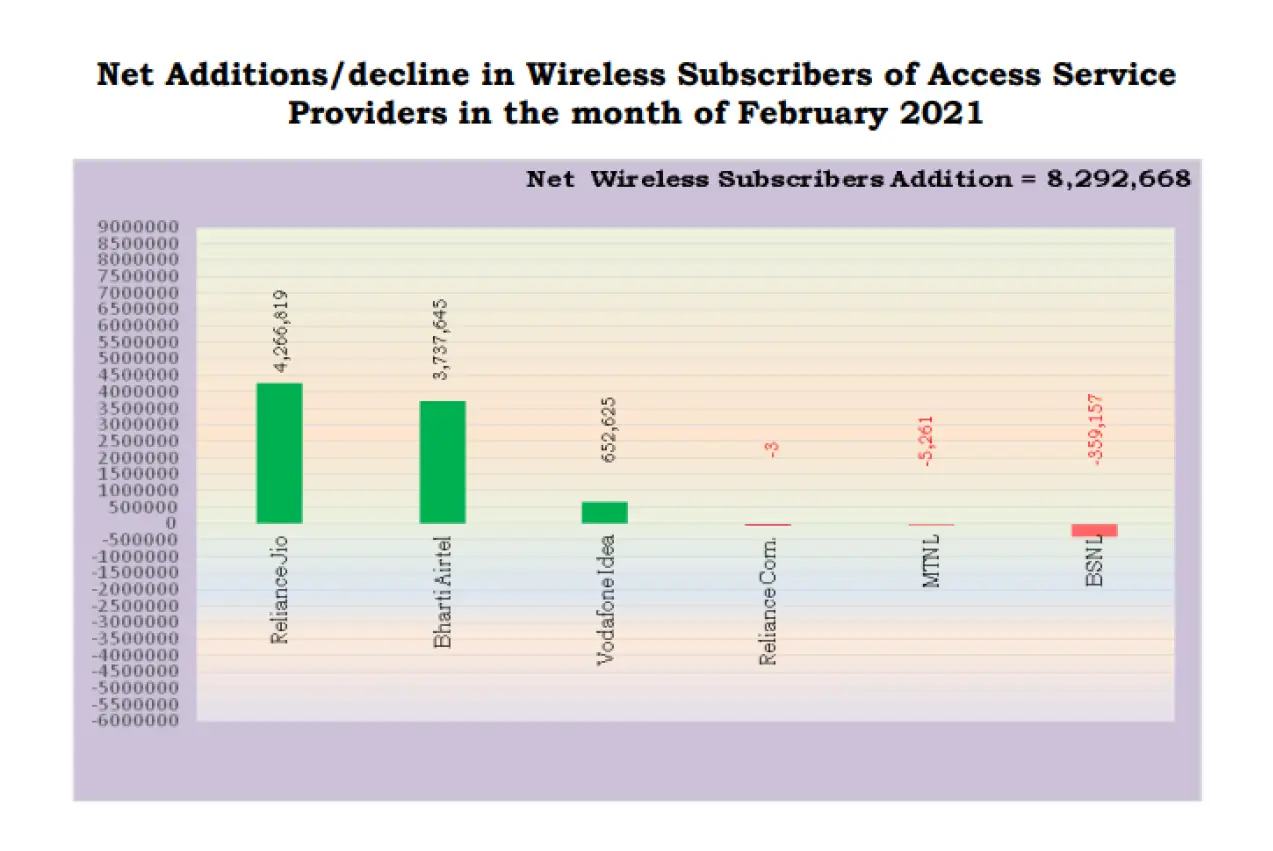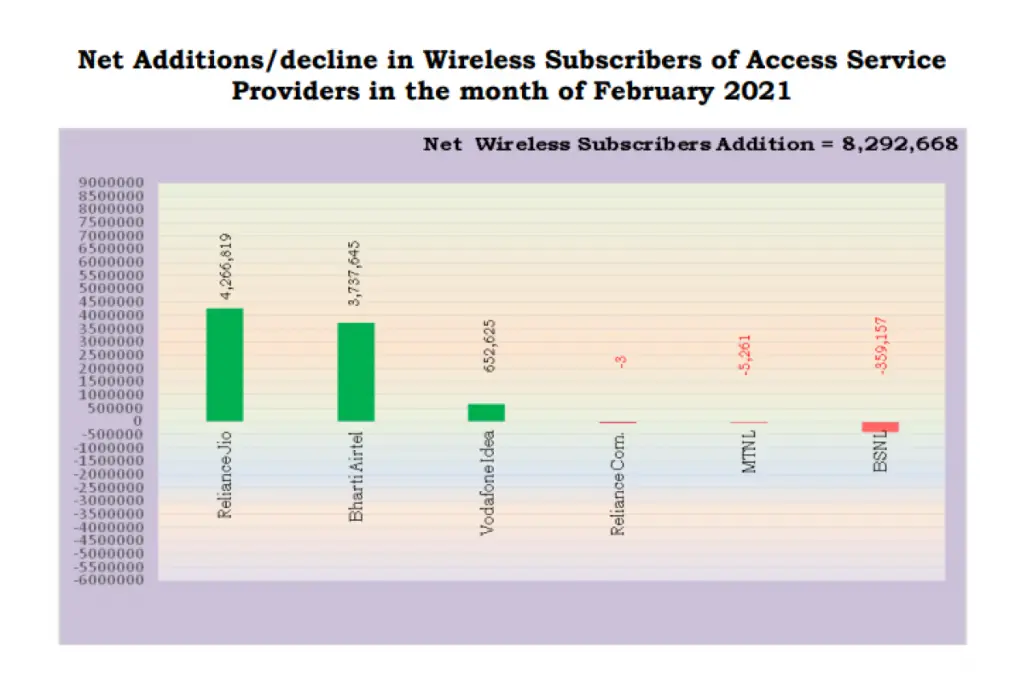 Though Vi has added 6 lakh subscribers, BSNL has lost 3 lakh subscribers, so Jio and Airtel remain the superpowers in the wireless telecom market.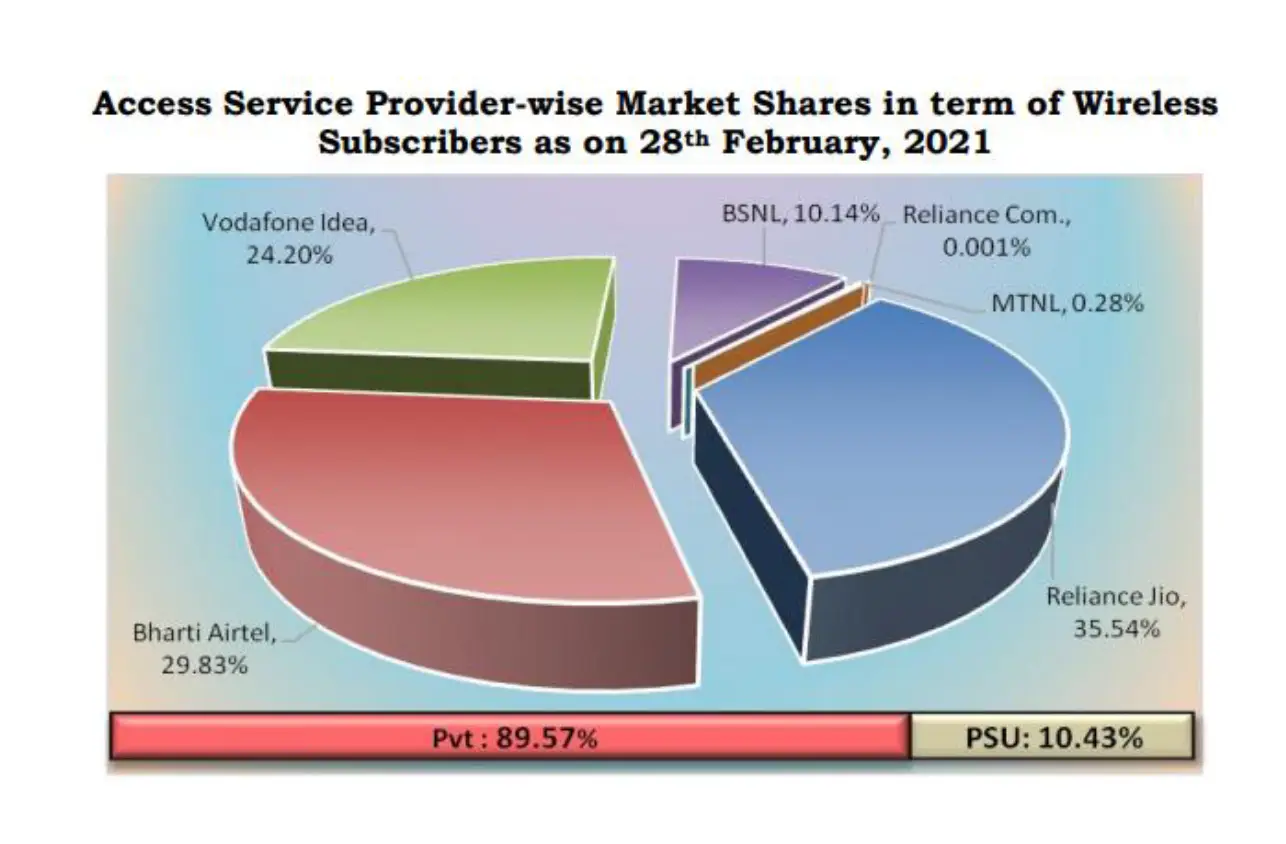 Coming to the overall market, as usual, Reliance Jio leads the wireless subscribers market with a whopping 35.54% share, while Bharti Airtel just shy of Jio with 29.83% share. While Vi now holds 24.20% market share, the market depends on three superpowers: Jio, Airtel and Vi, whereas BSNL is losing more share, now standing at 10.14%.
- Advertisement -