India have made a huge comeback in their 2nd ODI match against Sri Lanka by three wickets in their 3-match series. After India's top order collapsed leaving team India at 160/6 following which the lower batting order towed India towards a competitive total at 277-7.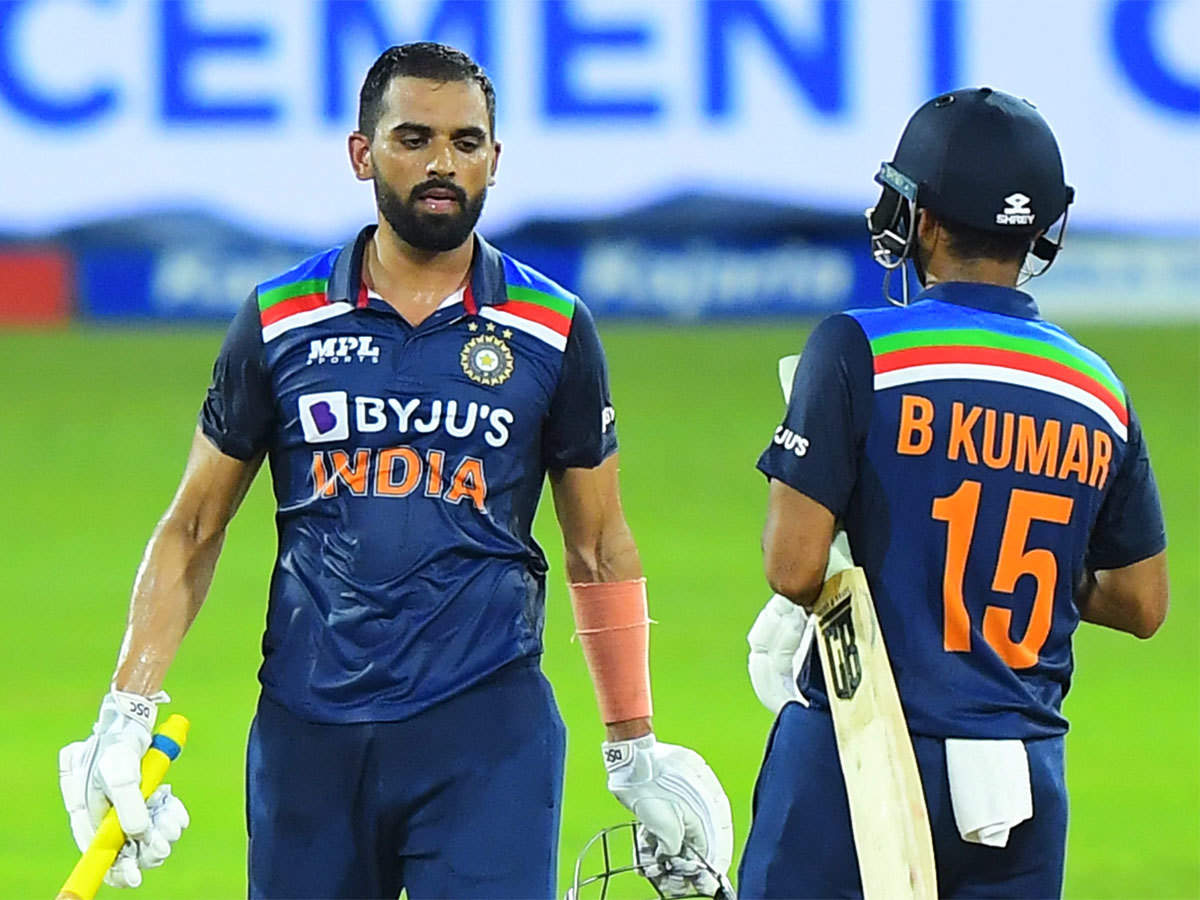 Indian vice-captain Bhuwaneshwar Kumar and arguably the best performer on the pitch Deepak Chahar built a steady 50-run partnership to get India over the line.
In India's second One-day International several records were broken which are:
- Advertisement -

The first one being Second-highest batting at number 8 against Sri Lanka:
Deepak Chahar's match saving innings of 69 runs also happens to be the 2nd-highest score at number 8 against Sri Lanka.
Following which is India's exemplary record against Sri Lanka:
India has won 9 consecutive series against Sri Lanka which also the third-highest while India's trailing against their own record for the second position which is held against West India while the first position is held by Pakistan having 11 consecutive series victories against Zimbabwe.
India's 8th wicket partnership:
The 8th wicket partnership between Bhuwaneshwar Kumar and Deepak Chahar consisted of 84 runs which is also the 2nd highest partnership at the 8th wicket, moreover interestingly Bhuwaneshwar Kumar was also the part of India's 8th wicket partnership of 129 runs with MS Dhoni against Zimbabwe.
India's lower order performed excellently:
India's batting order from number 7 have scored 123 runs which is also the second-highest runs scored in ODIs.
Share your views and Comments about India's performance in their second match of the series and which part of their performances could be worked upon.
Also read:
- Advertisement -