Minim, an intelligent Wi-Fi software provider, announces its partnership with D-VoiS and Link Net to navigate the broadband barriers people are still facing these days. D-VoiS is one of the leading ISPs in the Indian field, whereas Link Net is the frontliner for providing both cable TV and flexible broadband services in Indonesia. These partnerships are part of the ongoing activity of Minim as a participant in the TIP OpenWifi initiative.
The partnership
The partnership between Minim and D-VoiS enables a supply of TIP OpenWifi-driven routers and mesh systems, along with Minim's mobile application for 3,00,000 Indian subscribers and other planned service areas across the country. The Minim and Link Net bond, on the other hand, will onboard the same as the D-VoiS tie, but for Link Net subscribers in Indonesia. Both the deals will be in action throughout the coming months.
- Advertisement -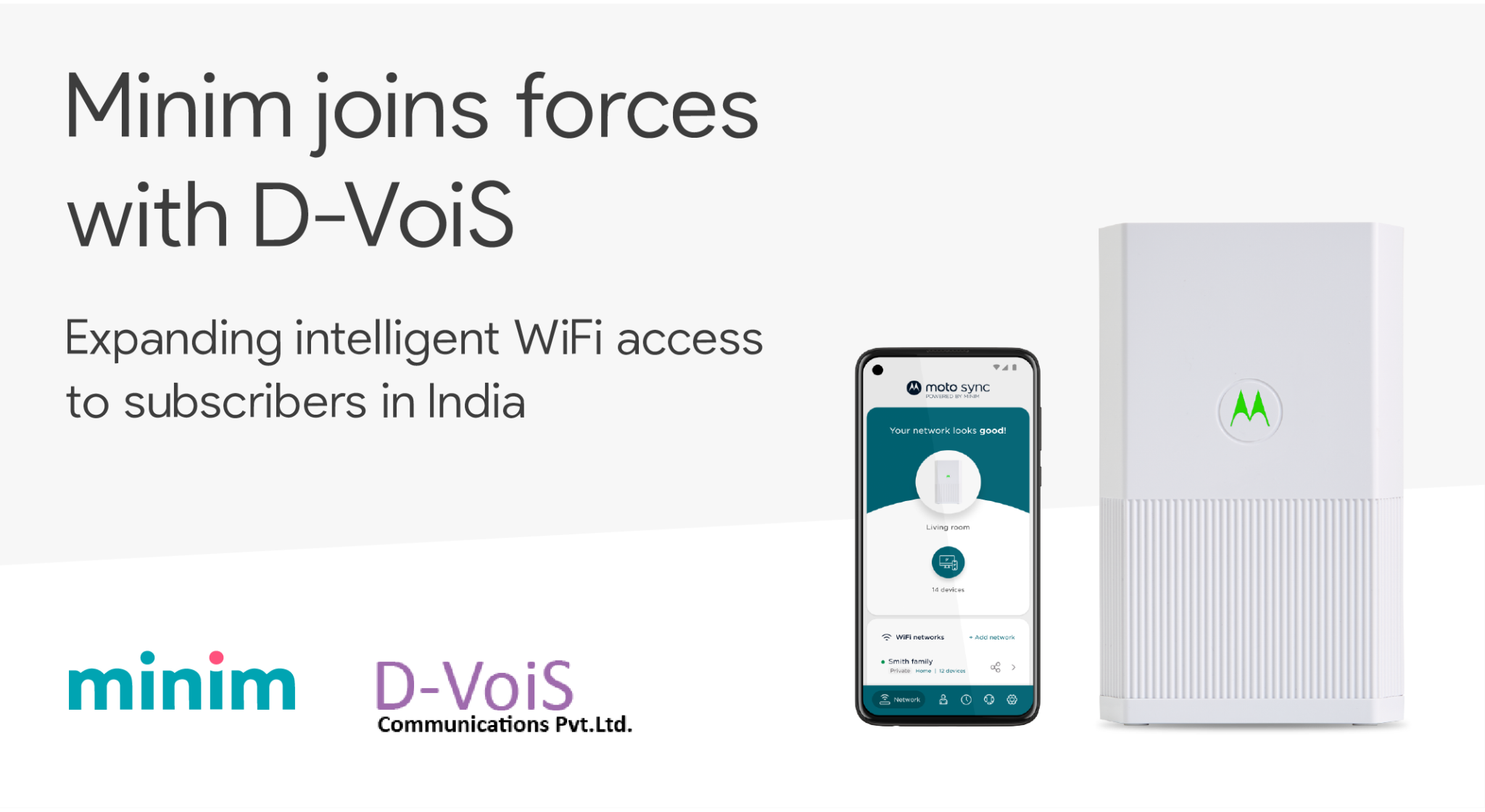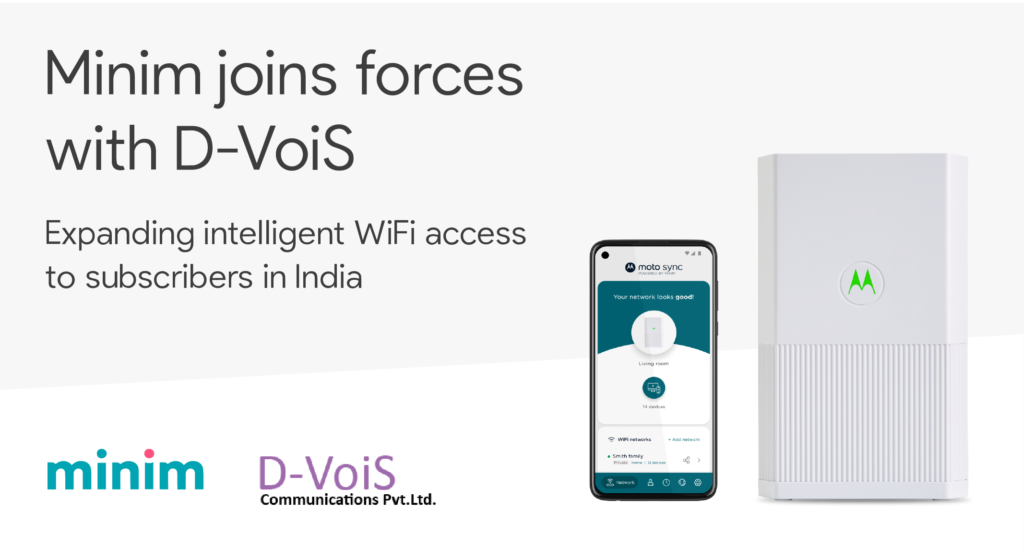 Barriers to break
Minim with its software support and TIP OpenWifi support on various hardware will open the doors for both the ISPs, D-VoiS and Link Net, so that they can overcome the earlier challenges of the residential broadband field. The barriers which are expected to be addressed are service expansion due to high support costs and low customer retention for poor connectivity and low-quality hardware.
Customer benefits
The Indian and Indonesian consumers, connected with D-VoiS and Link Net respectively, can enjoy intuitive network insights and personalization with Minim-powered mobile application and network hardware systems by Motorola and MikroTik. As I already mentioned, the Minim software services will be available to the subscribers from the coming month onwards.
Quotes on Minim and D-VoiS Partnership
"We're very excited for the opportunity to work with D-VoiS on this initiative, as secure and reliable connectivity is needed in homes everywhere," said Minim CEO Gray Chynoweth. "Empowering broadband service providers to connect underserved homes perfectly reflects Minim's vision to make home and office Wi-Fi safe and supportive for everyone."
"As one of the leading internet service providers in India, our central focus is to bring connectivity to our customers where they are," said Mr. Ramesh Sathyanarayana, Managing Director at D-VoiS Communications. "We're so grateful to partner with Minim, a company that aligns with our mission to expand and enhance residential broadband for our network."
Quotes on Minim and Link Net Partnership
"We're proud to have the opportunity to work together with Link Net on expanding broadband connectivity throughout Indonesia," said Minim CEO Gray Chynoweth. "This partnership represents Minim's first deployment in the country on our mission to make Wi-Fi safe and supportive for everyone."
"We're very excited to deploy Minim's intuitive software and hardware solutions to our vast customer network," said Chief Technology & Product Officer of PT Link Net Tbk, Edward Sanusi. "Given Minim's track record of streamlining network and customer service, we're confident our collaboration will improve connectivity throughout Indonesia."
- Advertisement -