In the friendly against Bulgaria prior to the Euros, Giroud was substituted to replace star striker Karim Benzema as he went off with an injury in the 41st minute.
However, after the match, Giroud complained about not receiving passes despite making runs in a dangerous position at the box throughout the match.
In fact, it was seen the only way Giroud was getting the ball was by retaining possession from the opponents.
Following the Giroud said in an interview "I was a little quiet because, sometimes, I make runs and the balls aren't forthcoming. I am not saying that I always make the best runs but I am seeking to offer solutions in the box."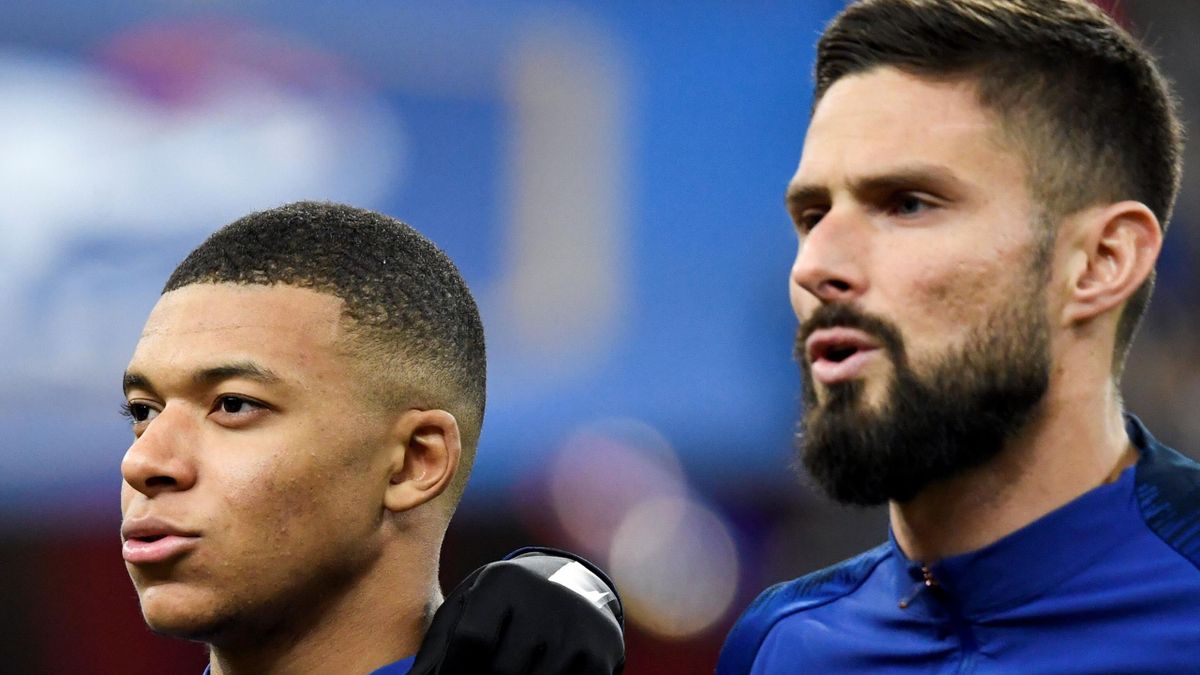 However, these comments from Giroud were interpreted as criticism of the French star Kylian Mbappe. Who then expressed his slight displeasure over the fact that Oliver Giroud did not come to him first to tell him the matter and he had to hear it directly from the media.
Mbappe added on as a striker I complaint about the same thing 365 times a game so it's not much of a big deal he would've appreciated hearing it from France's 2nd highest goalscorer first.
Mbappe said "I spoke with Olivier Giroud. Everyone knows what happened," Mbappe said at a press conference. "
"It is true that I was a little affected by it. But we are not going to make a big deal about it because we are here to represent France, that is the most important thing."
"What he said didn't bother me more than that, I'm a striker and I've had this feeling 365 times in a game."
"I congratulated him in the locker room, he didn't say anything to me and then I heard from the press. He didn't say anything bad. It's more the fact of talking about it publicly, I would have preferred to let him come and be even more vocal in the locker room. But that's not a problem, these are small trifles. The team does not need us to get in the way."
When French head coach Didier Deschamps was asked regarding the matter it is nothing but a small trifle and it is an internal matter and the boys pretty much over it now and never was a concern.
France will face Germany in their European Championship opener and are considered favorites to lift the continental title.