La Liga : A Lot New Changrs in the Group Table
After the completion of match day 8 in La Liga the table stands like this with Barcelona topping the table.
In the much awaited match between Atletico de Madrid and Barcelona, in ATM's homeground Metropolitan, Saul scored a stunning goal to give the hosts an early lead. Atletico Madrid was able to nullify Messi's threat throughout the game. But it was in the dying moments, Suarez latched onto a cross from Sergio Roberto and scored the all important equalizer. Jon Oblak was outstanding in the match but neither could he save that header. And both the teams had to settle for 1 point each.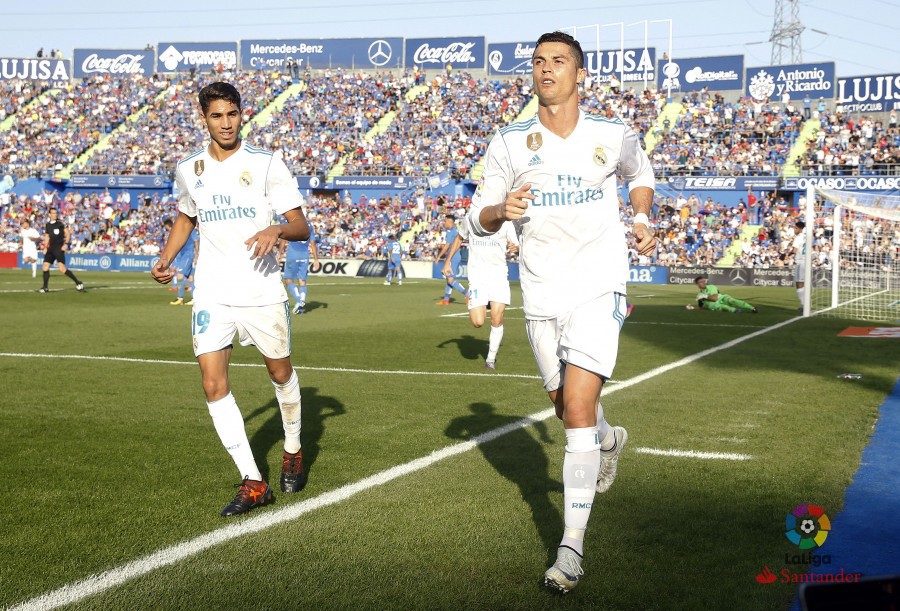 After a string of misses, Cristiano scored the winner in the last 10 mins of the game to give Real Madrid a much needed win and also open his tally of goals in La Liga for the 2017-2018 campaign. In the 1st half Madrid was lacking the spark in midfield as both Modric and Isco was rested keeping in mind their previous international duties. But Benzema took Madrid in front by a clean finish. But Molino scored the equalizer. It was after, Isco was brought into the game that Madrid started showing glimpses of spark and then Isco's perfect through ball and Ronaldo's trademark finish made sure that Madrid does not lose any further points in the early stages of the league.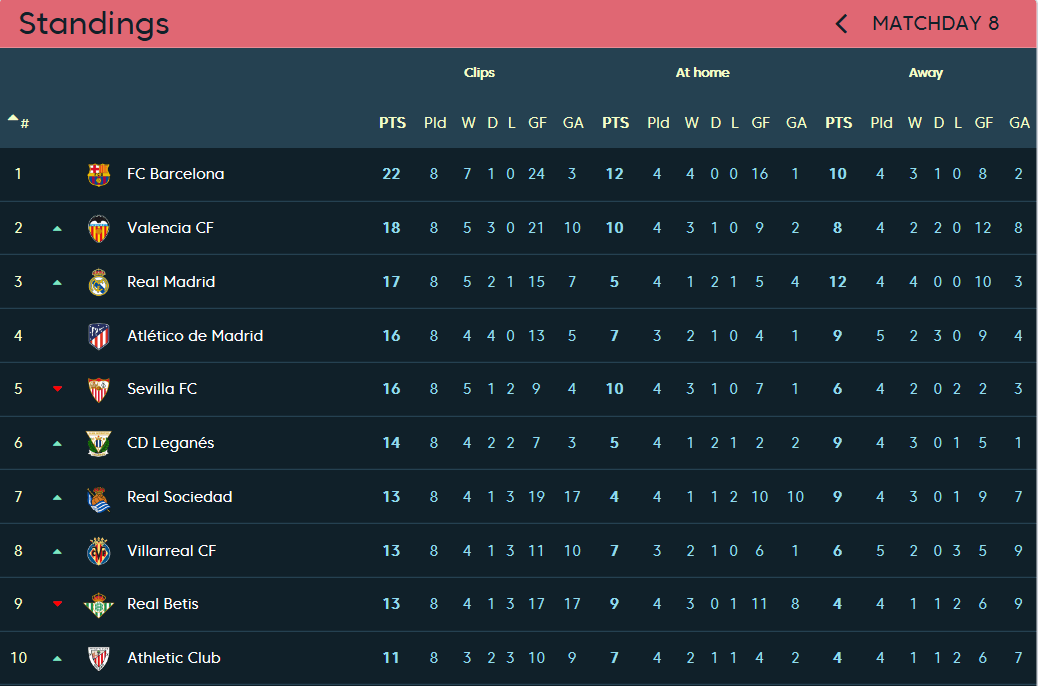 After this week's matches there has been many up's and down's in the League Table :
FC Barcelona is still in the top followed by Valencia CF. Real Madrid has come up from its previous fifth position to 3rd position. Followed by Athletico Madrid and Sevilla FC.
After 8 matches Barcelona is still topping the League, well time will say if they hold on this lead. The initial stage of the League has become interesting. Next week again we will bring the updates in the League Table.