The JBL Partybox Encore Essential is a portable Bluetooth party speaker that delivers 100W monstrous pro sound and features a dynamic light show to enhance the party atmosphere. It has a playtime of up to 6 hours and a built-in power bank for added convenience. The speaker also supports a mic and the PartyBox app. The price of this Encore Essential is Rs 19,949, which is a 34% discount from its M.R.P. of Rs 29,999.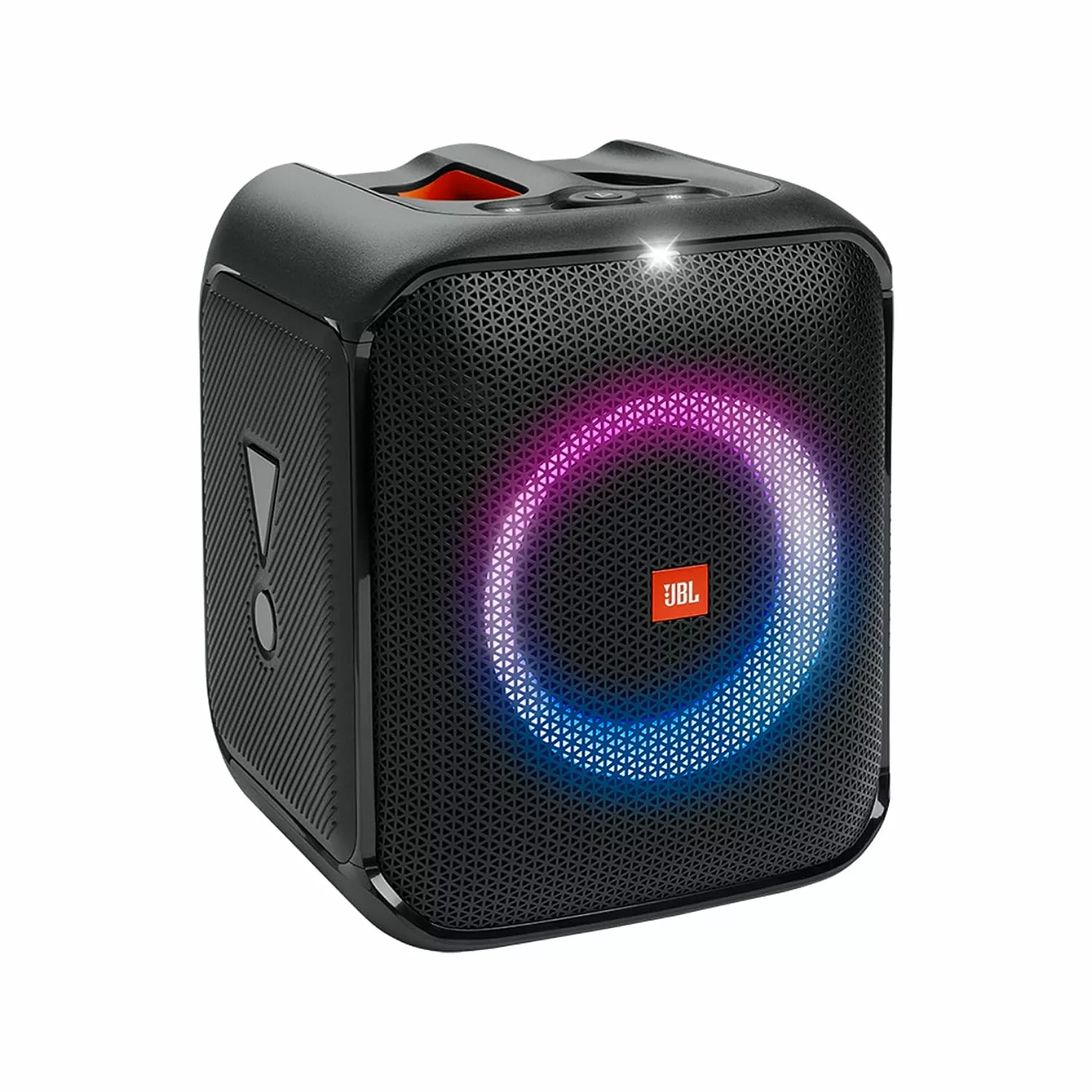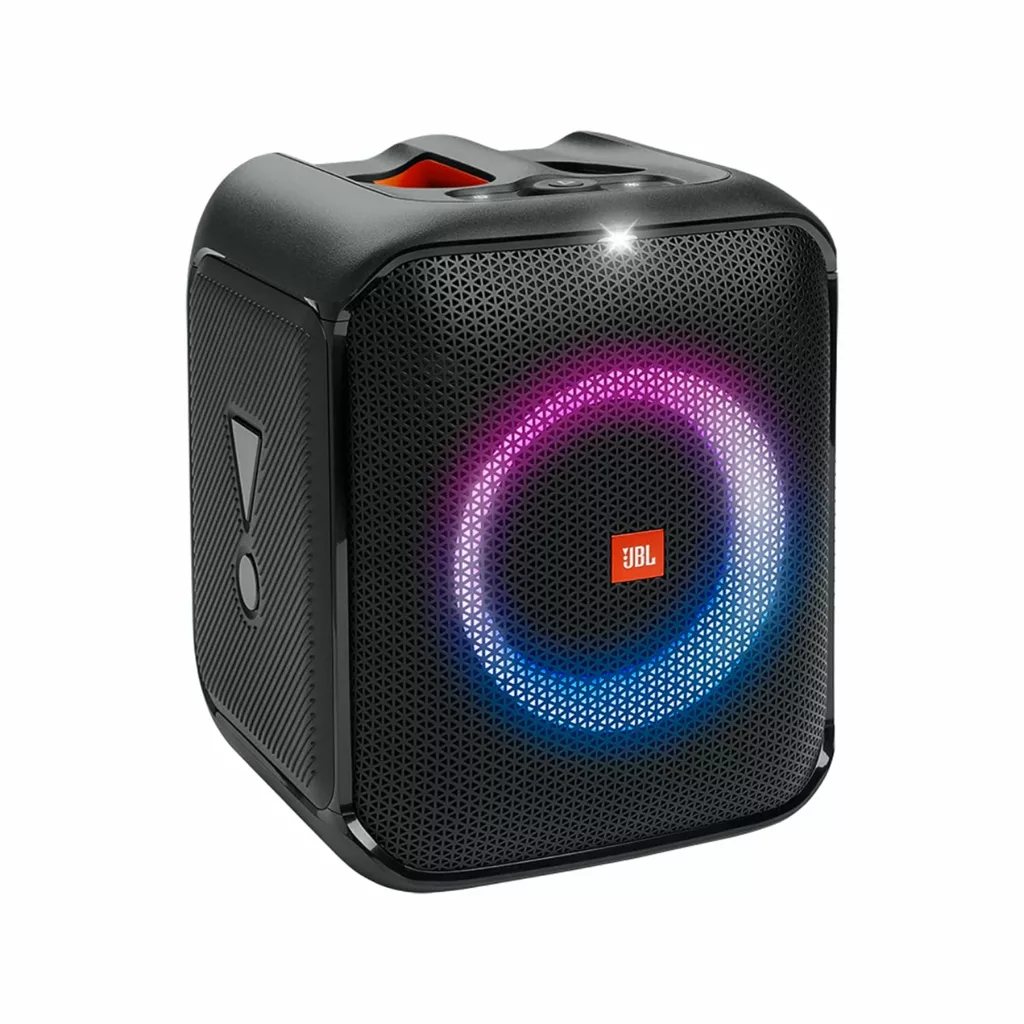 You should buy this speaker for its powerful sound quality, dynamic light show, and portability, making it ideal for outdoor events and parties.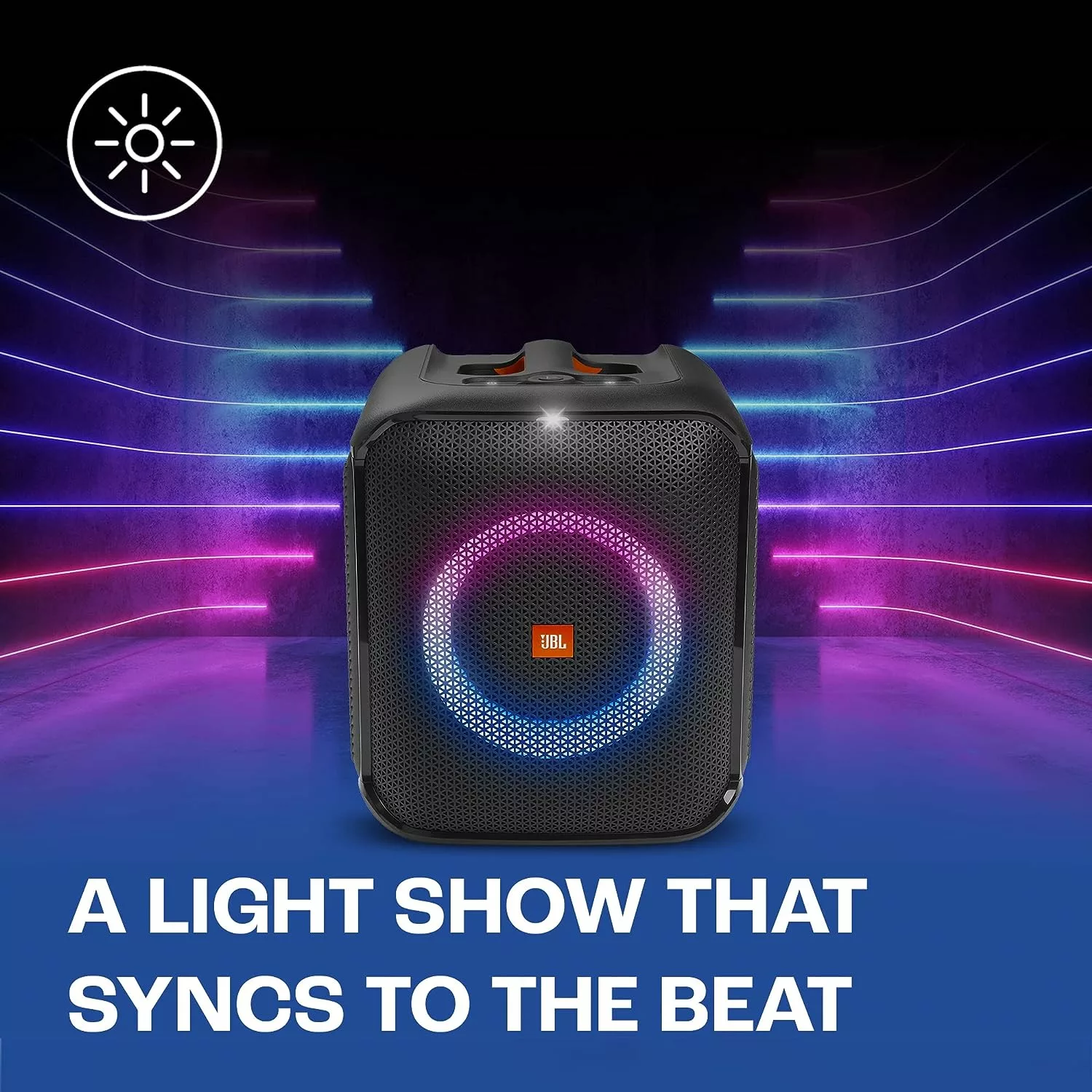 Specifications of JBL Partybox Encore Essential | Portable Bluetooth Party Speaker | 100W Monstrous Pro Sound | Dynamic Light Show | Upto 6Hrs Playtime | Built-in Powerbank | Mic Support PartyBox App (Black)
Replacement, Installation and on-site Repair within 24 hours (in Select cities). T&C Apply
100W RMS DEEP BASS JBL ORIGINAL PRO SOUND: Experience the powerful 100Watt RMS sound output from the power packed JBL PartyBox Encore Essential. Nothing beats the amazing JBL Original Pro Sound with deep bass
DYNAMIC CUSTOMIZABLE STROBE EFFECT LIGHT SHOW: Change the lightings to your mood from the customizable dynamic light show with cool strobe effect that syncs to the beat of your music
CONTROL WITH JBL PARTYBOX APP: The JBL PartyBox app makes it easier than ever to control your music, update settings, and customize the colors and patterns of your light show of JBL PartyBox Encore Essential for the perfect party vibe
6 HOURS PLAYTIME: The JBL PartyBox Encore Essential keeps the party going wherever you are with up to 6 hours of play time
POWERBANK: Your Mobile device running out of charge? Worry not! With its 4800 mAh battery, the Partybox Essential acts as your Powerbank to connect your mobile device to the USB port and charge instantly
IPX4 SPLASHPROOF: Dancing on the beach? Party by the pool? The JBL PartyBox Encore Essential is IPX4 splash proof so you never have to worry about the party getting too wet or wild.
Buy from Amazon: https://amzn.to/3LmD1Ni
- Advertisement -