UEFA has banned Marko Arnautovic for one match for insulting Gjanni Alioski of North Macedonia, but the judgement makes no mention of racism, despite reports that he yelled to Alioski, saying, "I'm f***ing your Albanian mother."
On Tuesday, it was announced that UEFA has assigned an ethical and disciplinary investigator to investigate Arnautovic's outburst, with concerns that if he is found guilty, he may be barred from competing in the tournament. However, racism is not mentioned in the UEFA judgement. He will miss Austria's encounter against Holland on Thursday due to his ban.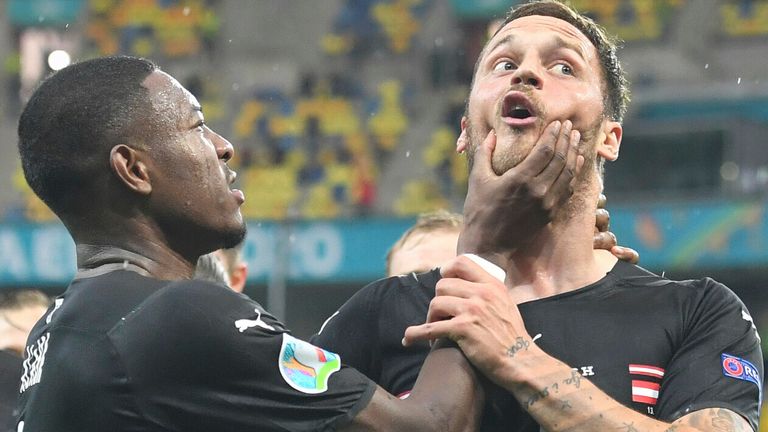 Arnautovic scored the third goal in the 3-1 win, fetching his team three points in their first group match. After scoring in the 89th minute, the former Stoke and West Ham striker, who currently plays for Shanghai Port in China, had to be restrained by teammate David Alaba.
Arnautovic, who is of Serbian descent, appeared to make comments at opposing players before turning to the crowd. According to reports, his initial comments were directed towards Albanian-born defenders Egzon Bejtulai and Ezgjan Alioski.
Later, Arnautovic apologised for his outburst but emphasised that he was not a racist. He put a story on his official Instagram account, saying "there were some heated words yesterday in the emotions of the game for which I would like to apologise – especially to my friends from North Macedonia and Albania. I would like to say one thing very clearly: I am not a racist. I have friends in almost every country and I stand for diversity. Everyone who knows me is aware of that."
In 2013, UEFA introduced a 10-match suspension for racism, which is the minimum sanction that the organization's control, ethics, and disciplinary body can impose.
Michael Gregoritsch testified for Arnautovic. He said, "Marko isn't racist at all. He's absolutely not racist. He was insulted and badmouthed by the opposition but then he shook hands with them afterwards and everything was okay.