According to Taiwan's Economic Daily, Tesla recently made the decision to dramatically increase orders for Dojo D1 chips made by TSMC. ASICs, or application-specific integrated circuits, were created especially for Tesla's Dojo supercomputer. It is now anticipated that they will also be employed in robo-taxis and related services.
According to the Taiwanese newspaper, Tesla has chosen to increase its Dojo D1 chip order with TSMC by half, bringing the total number of units in the following year to 10,000. Furthermore, it is anticipated that order volume would increase until 2025. This news was mostly presented from the standpoint of TSMC, implying that Tesla is substantially to blame for the growing enthusiasm for orders pertaining to High-Performance Computing (HPC).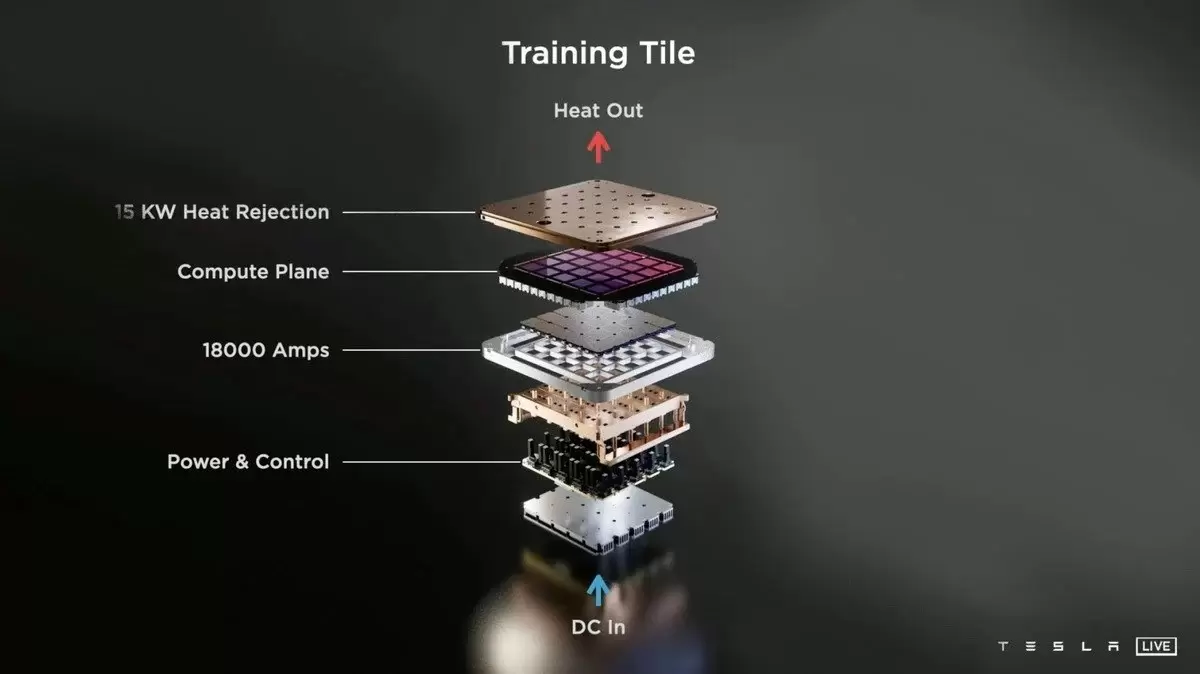 The increase in orders for Dojo D1 chips has not yet been officially announced by either Tesla or TSMC, but the initial story implies that this scenario is presently kept somewhat quiet.
The Economic Daily's sources also claim that the chip powering Tesla's supercomputer makes considerable use of TSMC's 7nm technology in conjunction with cutting-edge InFO-level System-on-Wafer (SoW) packaging.
- Advertisement -

Project Dojo by Tesla was first introduced in August 2021. Even though it would take some time for the flagship technology to materialize, the formal publication included useful information regarding the Dojo D1 chips. In actuality, these ASIC devices have 50 billion transistors and are capable of 362 TeraFLOPs with FP16/CFP8 precision or roughly 22.6 TeraFLOPs for jobs requiring single-precision FP32.
Tesla has relied heavily on Nvidia GPUs up to this point, but Dojo D1 chips appear to be the way of the future. According to reports, Tesla developed its Autopilot ADAS driver assistance system using a core cluster of 5,760 Nvidia A100 graphics processing units (GPUs) in 2021.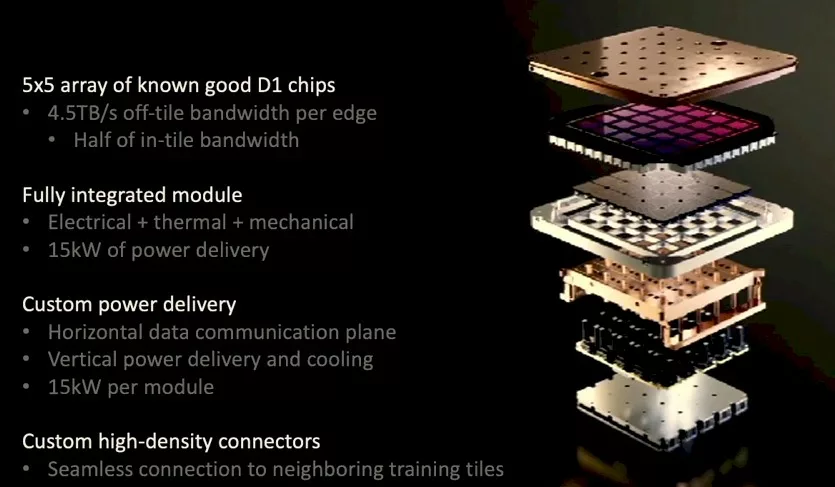 Tesla just unveiled a new supercomputer powered by Nvidia that contains 10,000 Nvidia H100 GPUs, but there is a shortage of these GPUs due to high demand. Dojo D1 chip orders could be increased in order to address this resource issue.
Tesla may continue to purchase ASICs from TSMC to construct several "ExaPODs," each of which has 1,062,000 cores and is capable of 20 ExaFLOPs of computing power. According to Morgan Stanley analysts, the Dojo supercomputer may be utilized to dominate new markets by providing advantages akin to those that Amazon receives through AWS.
Also Read:
- Advertisement -