This April is going to be a blockbuster month for film lovers. People from all over the country will this month enjoy a complete pack of new films with the OTT platform. All the OTT platforms are ready to gear up to launch the monsoon blockbuster film, it will provide a kick-off with their incredible April lineup.
It is expected that in the coming days also it will fill its library with many original releases and films. This April there are going to be released in all categories of the film whether it is a thriller, rom-com, action, or horror. 
Here is a list of all films that will release in April 2022:
104. Dear Dia
- Advertisement -
Release Date: April 2022
It is mainly a 2022 Bollywood drama helmed by K S Ashoka. This film features Mihika Kushwala, Pruthvi Ambar, and Ujjwal Sharma in the main role. This film is a remake of the Kannada film Dia.
103. Kun Faya Kun
Release Date: April 2022
It is a Bollywood drama film. It is directed by Kushan Nandy. This film stars Harshvardhan Rane, Sanjeeda Sheikh.
102. Salaar
Release Date: April 2022
Salaar is a Bollywood drama film that has been helmed by Prashanth Neel. This film stars Prabhas in the lead role.
101. Tauba Tera Jalwa
Release Date: April 2022
It is mainly a romantic thriller helmed by Akashaditya Lama and also features Jatin Khurana and Amesha Patel in the lead roles. It is about Uttar Pradesh real estate tycoon Romi Tyagi who just only afraid of god and loves himself. Rinku who is a girl believes in fairytales waiting for her Prince charming.
100. Runway 34
Release Date: 29th April 2022
The movie recently shares the 48-second teaser as the actor-director wrote," The truth is hidden 35,000 feet above the ground. Now experience the teaser of #Runway34." The new teaser starts with a shot of a commercial airliner that has been flying at night via a thunderstorm. We are also then can transport to the inside the cockpit where we have heard ATC chatter in the background and this fill also reveals such an approaching cyclone and also following the instructions to grounding all aircraft. The ATC says," it is impossible to land here".
99. Heropanti 2
Release Date: 29th April 2022
This film starts with the cybercrime mastermind Laila this role has been played by Nawazuddin Siddique as a magician. In a scene where the deranged Laila stabs a man with the pen and has been laughed at like a psychopath that also reminds you such Health Ledger's Joker. Babloo Ranawat is a computer genius. Babloo has been played by Tiger Shroff has been appointed to find him. Tiger Shroff's entry with fantastic dialogue," Babloo dhunde se nahi, kismet se milta hain,". The story also follows is a pan of Tiger Shroff's flexing and uncountable huge muscles of his body.
The opposite of Tiger Shroff we will see Tara Sutariua's Inaya. She is a self-made billionaire. It also contains some funny dialogues while he seems to have deserted her as she cries," Humare beech love ho skta tha, Sex ho skta that but tu bhaag gaye." She gives a cringe face emoji while he also unzips his pants on a nurse saying," Mere saamne to pakeeza ban rahe the yaha dirty picture" with such cringe face emoji. The two also fall in love due to unforeseen circumstances as they suddenly part ways. While they are reunited, action, drama, and edge-of-the-seat thrills follow as the world has been wanted Babloo to dead.
98. Talvar 2
Release Date: 27th April 2022
This film is mainly a sequel to Talvar which is said to be directed by Vishal Bhardwaj.
97. Iti
Release Date: 24th April 2022
It is a Bollywood drama helmed by Vishal Mishra. This movie was produced by Vivek Oberoi.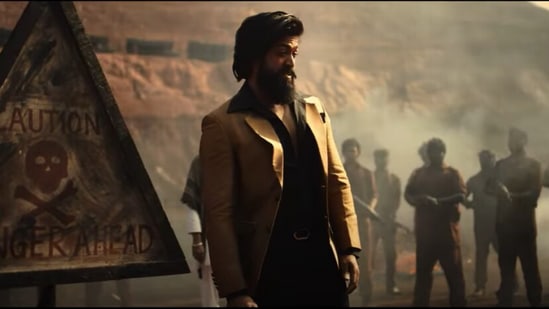 96. KGF: Chapter 2
Release Date: 24th April 2022
The new trailer begins with the voice of that lady reporter whom we had seen in the first chapter who is eager to know the story of KGF. The first chapter ends with the death of Garuda, and now she is asking to read what was happening after the death of Garuda. The writer says the story that was written by the blood will never continue with ink.
It shows the people who were prisoned at that place. After that, the trailer reveals the voice of Raveena Tandon as she is saying, " There will be no more tolerance". It reveals Raveena Tandon as a powerful Prime Minister as all the people are admired her. She is not weak she also has the force and then shows a huge amount of cars entering the place. She is as powerful with a motive that they will destroy by visiting their places.
After that, it reveals a sword that is fixed to the ground and there is a burning fire that symbolizes the flame of rage, anger, and war. After that, we got a sound of the most terrible villain Sanjay Dutt who is saying the battle will be won by splashing the blood in a bottle. We will just say that the entry of Sanjay Dutt with a terrible villainous hairstyle definitely enhances the eagerness of the fans.
He seems to be as terrible as he determined that in this battle the fallen corpses also are very useful here and he has seen is standing by wearing a scarf that seems is just awesome. It continues with the war scenes as both are engaged in a terrible battle and Sanjay Dutt reveals his front face from behind the fire.
95. Laal Singh Chaddha
Release Date: 14th April 2022
It is mainly an official remake of the 1994 Hollywood film Forrest Gump and also starred Tom Hanks in the lead role. Lal Singh Chadha is also directed by Advait Chandan. This film stars Aamir Khan, Kareena Kapoor Khan, and Naga Chaitanya.
94. Miss Ranu Maria
Release Date: 10th April 2022
This film depicts the story of singer Ranu Mondal. This film mainly reveals the journey of Ranu Mondal from singing at the platforms of Ranaghat railway station to get to sing Bollywood songs.
93. Dhaakad
Release Date: 8th April 2022
It is a Bollywood drama film also helmed by Razneesh Ghai. This film features Kangana Ranaut, Arjun Rampal, and Divya Dutta in such leadership roles.
92. Fateh
Release Date: 8th April 2022
This film features Sonu Sood in the lead role. Fateh first looks poster release along with an interesting tag line. It is a 'One Man's war battle in India hidden enemy.
91. Dasvi
Release Date: 7th April 2022
This film features Abhishek Bachchan as Ganga Ram Chaudhary who is 'aathvi pass' as the politician starts put behind the bars and following such involvement in the scam. It shows Nimrat Kaur playing the role of Bimla Devi who is the wife of Chaudhary. After he is sent to jail, his wife becomes in love with power means that the hot seat of the Chief Minister, and in the absence of her husband, she has taken over his seat of the Chief Minister. On the other side, he also refuses to lower his status as an axes Chief minister.
We will see Yami Gautam who is playing the role of IPS officer Jyoti Deswal who is giving Choudhury tough combat in the jail and bringing a turn in the story of the film as an IPS officer who triggers Abhishek Bachchan with a word, 'unpadh gawaar'. The story of the movie according to the trailer based on the political life of Chaudhary and his wife Bimla and his time in jail and also the surroundings that motivate him to finish his 10th standard schooling and get back to books, math, and language classes in jail in order to pass such tough exam.
90. Chhatriwali
Release Date: 5th April 2022
It is the best Bollywood comedy-drama helmed by Tejas Prabha Vijay Deoskar. This film features Rakul Preet Singh in a lead role. We will see Rakul Preet Singh play the role of a condom tester and she is a female unemployed chemistry graduate.
89. Attack
Release Date: 1st April 2022
Attack just wants to set to bring it alive in the world where future wars will be fought on technology and artificial intelligence. After keeping to the unit's promise, the trailer starts with John who is attempting some daredevil stunts when monitored by artificial intelligence. In the complete 2.30 minute video, we have got to see that John's character also has been volunteered for a one-of-a-kind experiment along with cameras and mics attached to his body to make him the 'super soldier'.
We also get such a sneak peek into the romantic life like he is flirting with a giggling Jacqueline middle in the air and chattering some cheesy lines. Since the last few years, on has turned out as a modernized patriot along with his movies and Attack is definitely a good fit. In the last week, the team was dropped the music album of Attack at IIT Mood Indigo.
88. Kaun Pravin Tambe?
Release Date: 1st April 2022
starts with a guest appearance by the former cricketer Rahul Dravid who also has been seen to rill the story of Pravin Tambe instead of Gavaskar or Tendulkar and following such emotional and motivational scenes and talking about an event of Pravin Tambe. Shreyas playing the role of Pravin Tambe said," The story I like to tell about Pravin Tambe …,"
He reveals about the cricketer who used to travel in Mumbai's local train and also got an earful from his mother about how his elder brother is an engineer and also has been capable of taking care of the household. Now Shreyas Pravin also has many dreams of cricket and makes it clear that he would only work in the company that is taking part in cricket tournaments. He also even refused to get married but still has been agreed to meet the girl with whom he falls in love at first sight and ties the knot.
87. Lekh
Release Date: 1st April 2022
It is an upcoming Punjabi movie featuring Gurnam Bhullar and Tania in lead roles. Lekh has been directed by Manvir Brara and also produced by White Hill Studios.
86. Local Train
Release Date: 1st April 2022
It is mainly a Kannada film releasing this Friday. This movie is based on a love story that starts and also develops on a train that connects Bengaluru and the rural outskirts.
85. Mishan Impossible
Release Date: 1st April 2022
This film features Taapsee's character that also has been conducting an investigation into the murder case. She just hit the dead-end in her probe along with the three young children nattering into the scene and also the film reveals them to be working jointly to solve the case. This film basically follows the adventures of three young boys who desire to capture India's most wanted Dawood Ibrahim.
It reveals the three boys Raghupati, Raghava, Raja Ram who have set out to find the whereabouts of Dawood for such of the bounty money of Rs. 50 lakh declared by the government. Now the inspiration for the most adventure3s mission about their life comes from Telugu cinema. Swaroop RSJ also has been used such plenty of the pop-cultural references in this film.
84.M A Pass (Sarkari Naukri)
Release Date: 1st April 2022
It is a Bollywood drama helmed by Akshay Kumar. This M A Pass stars Sunny Sachden, Arjun Fauzdar, and Muskan Mehta in such lead roles.
83. Rise of the Planet of the Apes
Release Date: 29th April 2022
It reveals a substance designed to help the brain repair itself giving such upgraded intelligence to the chimpanzee who is leading an ape uprising.
82. Bear Witness
Release Date: 22nd April 2022
It is about an ancient First Nations village midway in between the central coast communities of Bella Bella and Bella Coola.
81. The Biggest Little Farm
Release Date: 22nd April 2022
It is a documentation of John Chester and also his wife Molly's work to develop a sustainable farm on 200 acres outside of Los Angelos.
80. Polar Bear
Release Date: 22nd April 2022
This documentary follows a new mother as she has been appeared to navigate motherhood in such of the challenging world that polar bears face today.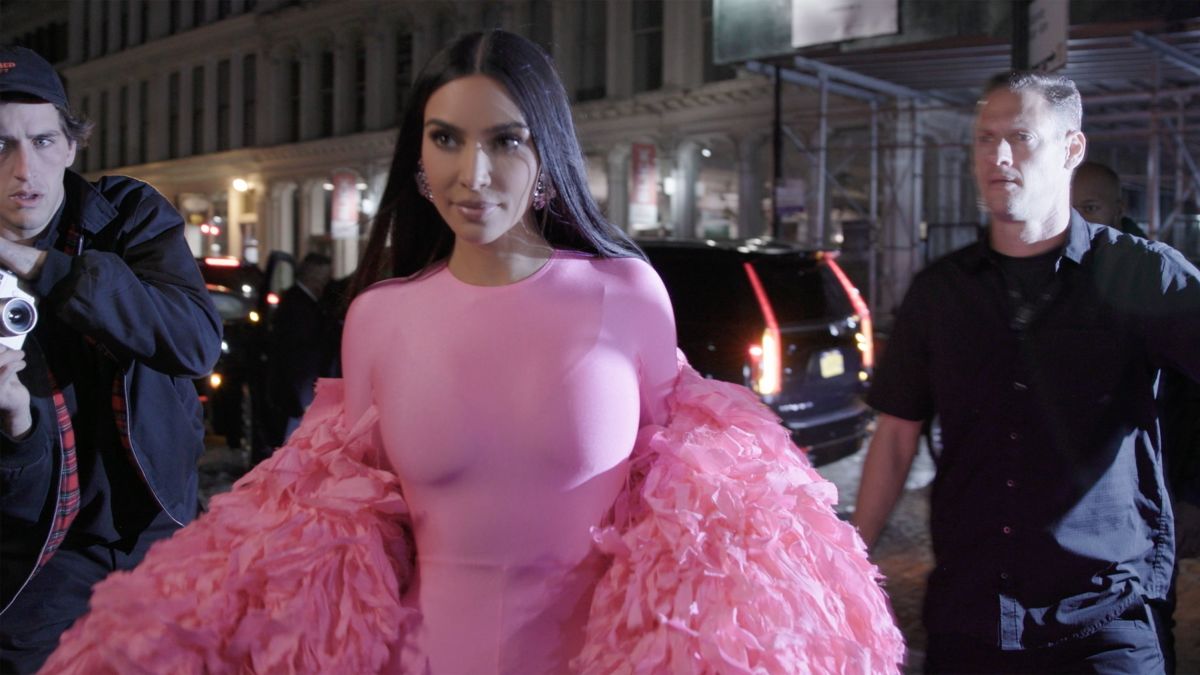 79. The Kardashians
Release Date: 14th April 2022
It seems that the new trailer also reveals with such a quick glance at each of the core members of the family and each has been separated and pursuing their own diverging personal and also professional lives. It seems that the family then set to reflect on what the time off from the subject of reality TV means for them.
It also certainly also the absence also meant a lot for us as well with the scandals and also brewing for each one of the  Kardashian-Jenner clan from  Kourtney's much of unexpected courtship with Blink-182 drummer Travis Barker to Kim's budding romance with Pete  Davidson and also has such an inescapable cloud of chaos that is  Kanye West. However it also absence from our TV scenes also will be filled and also maybe and also will be answered.
78. I Love America
Release Date: 22nd April 2022
It is a story of a single woman who takes the decision of taking a chance on love again by catapulting her life from Paris to Los ANGELOS. It reveals from such awkward dates to touching surprise encounters as she understands the journey.
77. All The Old Knives
Release Date: 8th April 2022
The story of the film is based on the CIA Consoles one of its agents who leaked information that cost more than 100 people their lives. The veteran operative Henry Pelham has been assigned to root out the mole from the former officemates at the agency's Vienna station. Now the investigation has been taken him from Austria to England to California. Now where he has been reunited with the one-time colleague and also an ex-lover Celia Harrison. Now the pair are forced to blur the lines between profession and passion in this riveting story of global espionage, moral ambiguity, and also such of deadly betrayal.
76. Laura Pausini-Pleased to Meet You
Release Date: 7th April 2022
It is one of the most successful and also admired Italian artists around the world.
75. Young Frankenstein
Release Date: 1st April 2022
It is about an American grandson of such an infamous scientist, struggling to prove that his grandfather also was not as insane as people believe.
74. Wall Street: Money Never Sleeps
Release Date: 1st April 2022
After getting out of prison he is still disgraced by his peers, Gordon Gekko also works with his future son-in-law with an idealistic stockbroker.
73. Under the Tuscan Sun
Release Date: 1st April 2022
The story of the writer impulsively buying a villa in Tuscany to change her entire life.
72. Unbreakable
Release Date: 1st April 2022
It is a story of a man learning something extraordinary about himself after such a devastating accident.
71. The Women in Red
Release Date: 1st April 2022
It reveals that on the way to work, Tefy spots Charlotte with an incredible Woman in Red. Hew really desires to meet her.
70. The Watch
Release Date: 1st April 2022
It is a story of four men who form a neighbourhood watch group as a way to get out of their day-to-day family routines and find themselves defending the Earth from an alien invasion.
69. The Spy Next Door
Release Date: 1st April 2022
This film is about former C.I.A spy Bob Ho taking on his toughest assignment to date and look after his girlfriend's three kids.
68. The Sixth Sense
Release Date: 1st April 2022
It is a story of a frightened, withdrawn Philadelphia boy who also communicates with such spirits seeks the help of the disheartened child psychologist.
67. The Recruit
Release Date: 1st April 2022
It is a story of a young CIA trainee who has been asked by his mentor to help find a mole in the Agency.
66. The Joy Luck Club
Release Date: 1st April 2022
It reveals the life histories of four East Asian women and also about their daughters reflecting and also guiding each other.
65. The Idolmaker
Release Date: 1st April 2022
It is based on the life of rock promoter/producer Bob Marucci who also discovered, among others, Frankie Avalon and Fabian.
64. The Hot Chick
Release Date: 1st April 2022
It is a story of an attractive and popular teenager who has been mean-spirited toward others and finds herself in the body of an older man.
63. The Hitchhiker's Guide to the Galaxy
Release Date: 1st April 2022
It is about the Earth is to be demolished by an alien construction crew, journeyman Arthur Dent has swept odd the planet by his friend Ford Prefect.
62. The Curious Case of Benjamin Button
Release Date: 1st April 2022
It tells the story of Benjamin Button who is a man who starts ageing backwards with consequences.
61. The Color of Money
Release Date: 1st April 2022
It is about fast Eddie Felson teaches a cocky but immensely talented protégé the ropes of pool hustling.
60. The Bodyguard
Release Date: 1st April 2022
It seems that the former Secret Service agent taking on the job of bodyguard to an R&B singer whose lifestyle is most unlike a president.
59. The Bank Job
Release Date: 1st April 2022
Martine offers Terry a lead on the foolproof bank hit on London's Baker Street. She targets a roomful of safe deposit boxes worth millions in cash.
58. Sweet Home Alabama
Release Date: 1st April 2022
It is about a young woman who also has reinvented herself as a New York City socialite who must return home to Alabama to obtain a divorce from her husband after seven years of separation.
57. Steve Jobs: The Man In the Machine
Release Date: 1st April 2022
It gives a look at the personal and private life of the late Apple CEO, Steve Jobs.
56. Signs
Release Date: 1st April 2022
It is about a former widowed priest living with his children and brother on a Pennsylvania farm finding mysterious crops circles in their fields. That also suggests something to be more frightening to come.
55. Shrek Forever After
Release Date: 1st April 2022
It reveals Rumpelstiltskin's tricks about the mid-life crisis that burdened Shrek and also allowed himself to be deleted from existence and cast in the dark alternate timeline.
54. Shanghai Noon
Release Date: 1st April 2022
It is about a Chinese man who travels to the Wild West to save a kidnapped princess. After collaborating with a train robber, the unlikely duo takes on a Chines traitor and also the corrupt boss.
53. Saved!
Release Date: 1st April 2022
After a girl attending a Christian high school becomes pregnant and all of her former friends turn on her and she has been ostracized and demonized.
52. Rushmore
Release Date: 1st April 2022
It is about a teenager at Rushmore Academy who falls for a much older teacher and befriends a middle-aged industrialist but later he finds out his love interest and his friend are having an affair.
51. Revolutionary Road
Release Date: 1st April 2022
It is about5 a young couple living in a Connecticut suburb during the mid-1950s who struggled to come to terms with their personal problems when trying to raise their two children.
50. Raging Bull
Release Date: 1st April 2022
It depicts the life of a boxer Jake LaMotta whose violence and temper that also has been left him at the top in the ring destroyed his life outside.
49. Pineapple Express
Release Date: 1st April 2022
It reveals about a process server and also his marijuana dealer wind up on the run from hitmen and a corrupt police officer after he witnesses his dealer's boss.
48. Ong Bak – The Thai Warrior
Release Date: 1st April 2022
After the head of the statue scared to the village is stolen a young martial artist goes to the big city and finds himself taking on the underworld to retrieve it.
47. O Brother, Where Art Thou?
Release Date: 1st April 2022
It is about the deep south during the 1930s with the three escaped convicts searching for hidden treasure when a relentless lawman pursues them.
46. Mystic Pizza
Release Date: 1st April 2022
It is a story of three teenage girls coming of age while working at a pizza parlour in the  Connecticut town of Mystic.
45. Lions for Lambs
Release Date: 1st April 2022
The story is based on the town army rangers behind enemy lines in Afghanistan set off a sequence of events including a congressman.
44. Knowing
Release Date: 1st April 2022
It is about M.I.T professor John Koestler linking a mysterious list of numbers from a time capsule to past and future disasters and executing to prevent the ultimate catastrophe.
43. Jiro Dreams of Sushi
Release Date: 1st April 2022
It is a documentary based on 85-year-old sushi master Jiro Ono and his famous Tokyo restaurant, and his relationship with his son.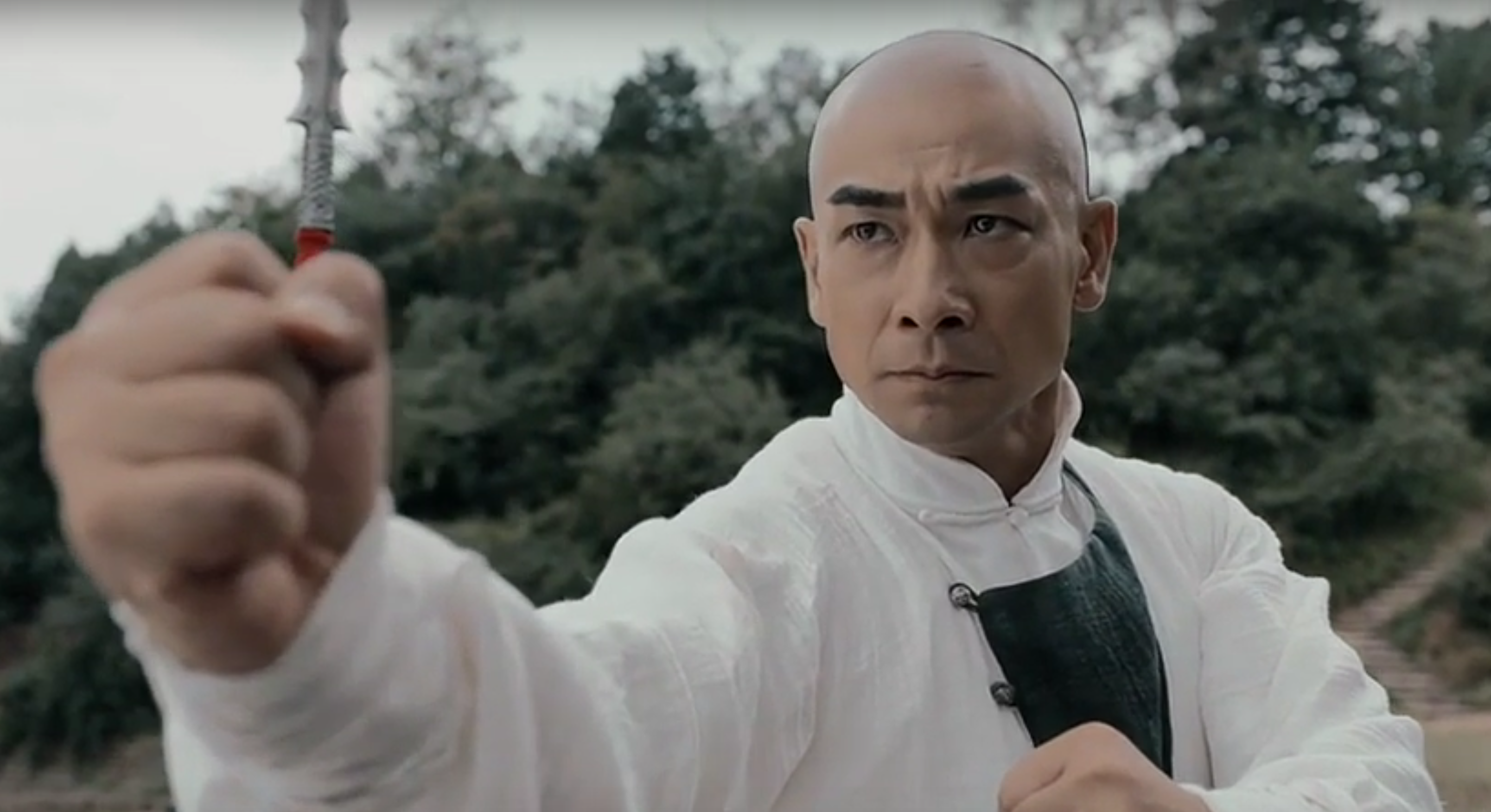 42. Jet Li's Fearless
Release Date: 1st April 2022
It is basically a biography of Chinese Martial Arts Master Huo Yuanjia who is the founder and spiritual guru of Jin Wu.
41. Jeepers Creepers 2
Release Date: 1st April 2022
This film is based on a championship basketball team's bus attacked by the Creeper which is the winge3de and also the flesh-eating terror.
40. Invasion of the Body Snatchers
Release Date: 1st April 2022
It reveals while strange seeds drift to earth from space mysterious pods start to grow and invade San Francisco, California where they also replicate the residents.
39. Good Morning, Vietnam
Release Date: 1st April 2022
It is about an unorthodox and irreverent FJ named Adrian Cronauer who starts to shake up things while he is assigned to the U.S. Armed Services radio station
38. Garden State
Release Date: 1st April 2022
It is a story of a troubling young man who comes back home at his mother's funeral after becoming estranged from his family for a decade.
37. Fargo
Release Date: 1st April 2022
It is about the Minnesota car salesman Jerry Lundegaard's inept crime falls due to his and his henchmen's bungling and the also persistent. Police work.
36. District 9
Release Date: 1st April 2022
The violence ensues after an extraterrestrial race is forced to li8ve in slum-like condit5iionsns o9n Earth finding a kindred spirit in a government agent.
35. Dirty Dancing
Release Date: 1st April 2022
This story is about spending the summer at a Catskills resort along with her family, France "Baby" Houseman falls in love with the camp's dance instructor.
34. Deadfall
Release Date: 1st April 2022
The story of two siblings takes the decision to fend for themselves in the wake of a botched casino heist and also their unlikely reunion.
33. Date Night
Release Date: 1st April 2022
It reveals that a case of mistaken identity becomes a bored married couple's attempt at a glamorous and romantic evening into something more thrilling and terrible.
32. Con Air
Release Date: 1st April 2022
It has been paroled with ex-on and former U.S. Ranger Cameron Poe finds himself to be trapped in a prisoner transport plane.
31. Compliance
Release Date: 1st April 2022
It is about a normal Friday service at a fast-food restaurant that also becomes interrupted by a police officer who claims an employee stole from a customer.
30. Ceder Rapids
Release Date: 1st April 2022
It reveals Tim Lippe has no idea about what he is in for while he has been sent to Ceder Rapids, lowa with representing his company at such an unusual insurance convention
29. Cast Away
Release Date: 1st April 2022
It is about a FedEx executive who undergoes a physical and emotional transformation after the crash landing on a deserted island.
28. Carrie
Release Date: 1st April 2022
A story of a shy girl outlasted by her peers and sheltered by her religion unleashes telekinetic terror on her little town.
27. Bull Durham
Release Date: 1st April 2022
It is about a fan who has an affair with one of the minor league baseball players each season meeting with an upcoming pitcher and also the experienced catcher.
26. Brown Sugar
Release Date: 1st April 2022
It is about childhood friends, a magazine editor, and a hip-hop record executive who stumble into a romance.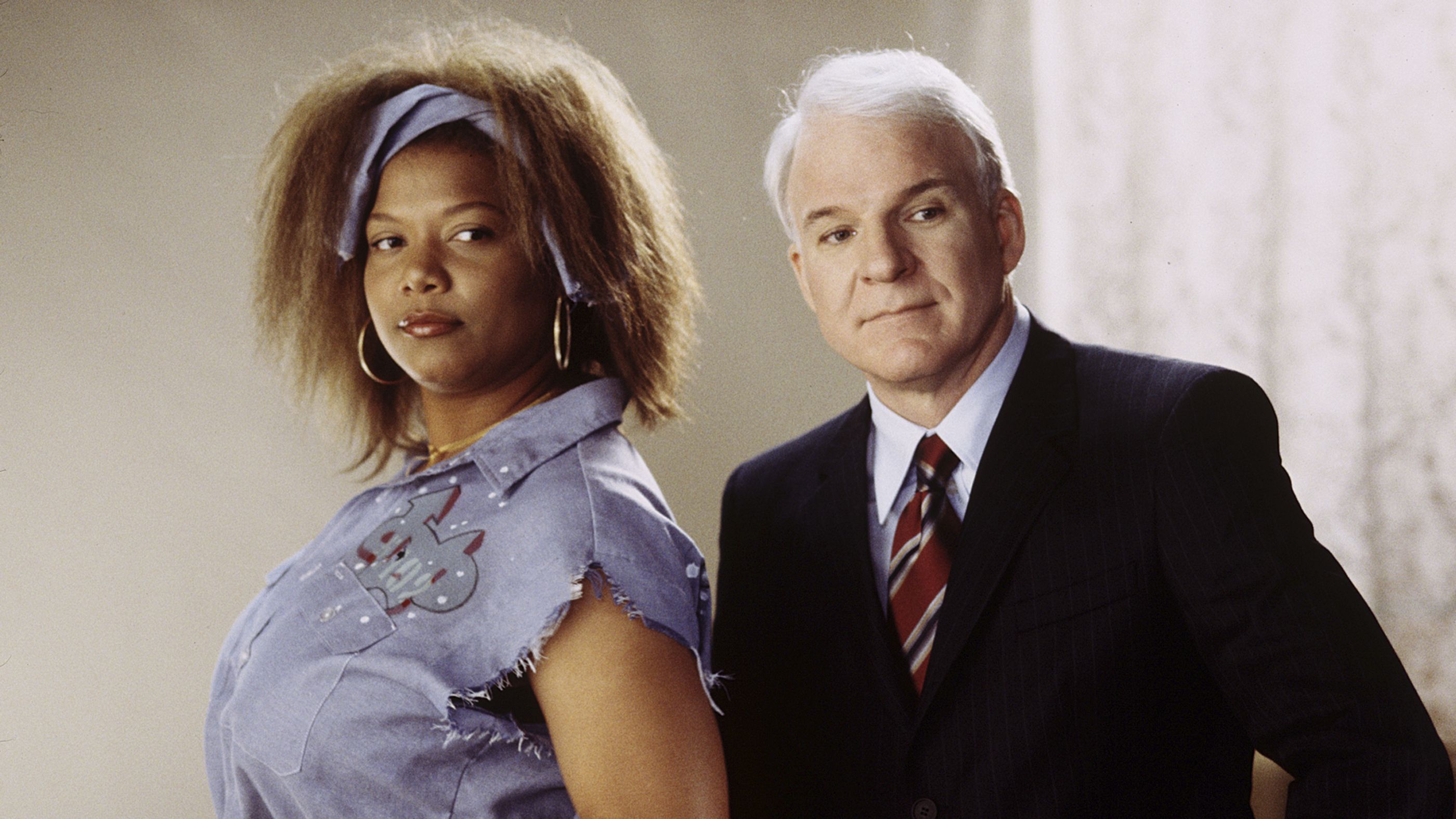 25. Bringing Down the House
Release Date: 1st April 2022
It is about a lonely guy who met a woman on the internet who happens to be in prison she breaks out to get him to prove her innocence.
24. Braveheart
Release Date: 1st April 2022
It is about Scottish warrior William Wallace leading his countryman in a rebellion to free his homeland from the tyranny of King Edward I of England.
23. Blow Out
Release Date: 1st April 2022
This film sounds recordist accidentally records the evidence that also proves that a car accident was mainly murder and conseq1uetively finds himself
22. Benny and Joon
Release Date: 1st April 2022
It is a story of a mentally ill young woman finding her love in an eccentric man who models himself after Buster Keaton.
21. Beasts of the Southern Wild
Release Date: 1st April 2022
She faced both her hot-tempered father's fading health and also melting ice-caps that flood her ramshackle bayou community and real ancient aurochs.
20. Be Cool
Release Date: 1st April 2022
It has been disenchanted with the film industry, Chili Plamer tries the music industry, meeting and romancing a widow of a music executive on the way.
19. Armageddon
Release Date: 1st April 2022
After revealing that an asteroid the size of Texas is going to impact Earth in less than a month, NASA recruits a misfit team of deep-core drillers to protect the planet.
18. A Monster Calls
Release Date: 8th April 2022
It is the story of a boy seeking the help of a tree monster to cope with his single mother's terminal illness.
17. Chasing Mavericks
Release Date: 6th April 2022
It is about a young boy Jay Moriarity unveils that the mythic Mavericks surf break with one of the biggest waves on Earth exists just miles from Santa Cruz home.
16. Herbie: Fully Loaded
Release Date: 1st April 2022
It is about Maggie Peyton with the new owner Herbie, Number 53 as there are free-wheel in Volkswagen bug with a mind of its own and also putting g the car along the paces on the road.
15. Better Nate Than Ever
Release Date: 1st April 2022
The story follows a 13-year-old Nate Foster who is an unpopular Midwestern kid who entertains many fantasies of becoming a big Broadway musical star.
14. Silverton Siege
Release Date: 27th April 2022
The story of the film has been inspired by the true-life events that also take place in South Africa in 1980. It reveals the trio of freedom fighters who also get such collisions course along with the state after failing in such a mission that also turns into a  bank hostage standing off. The trailer reveals the exact that also with the latest footage beginning from with the shots of police cars running on the road and there is a cop shooting out with a car tire and also contains the freedom fighters running away from something.
It seems like all the cut together with the voice-over of one of such freedom fighters Calvin played by Thabo Rametsi. It seems that Calvin tells the audience his tragic backstory of watching his Parents getting gunned down by the police while he was a little boy and also his mission is to take revenge on them.
13. Along For The Ride
Release Date: 8th April 2022
The story of the film is based on the 2009 young adult novel of the same name by Sarah Dessen who also peened such 15 books in the category. In 2017, Dessen got the American Library Association's Margaret A., Edwards Award for such a significant and also ever-lasting contribution to young adult literature. We have mentioned that it is one of four of Dessen's novels to be optioned by Netflix. It seems that the other three are This Lullaby, Once and For All, and The Truth About Forever.
It reveals the summer before college as Auden meets such strange Eli who is a kind insomniac while the seaside own of Colby sleeps with the two embarking on the highly quest to help Auden experiences the fun, carefree life of a teenager as she never has been known that what she wanted for.
12. Choose or Die
Release Date: 15th April 2022
It has been known previously as CURSE as the horror-thriller will star Sex Education's Asa Butterfield in the lead role. It starts after firing up a lost 80s survival horror game of a young coder who unleashes a hidden curse that also teases reality apart and also forces her to make terrifying decisions and face deadly consequences.
11. Metal Lords
Release Date: 8th April 2022
This Netflix film follows a group of kids who have been decided to begin a heavy metal band in order to make history at the lame fight of the Banda. The new trailer travels with such of the high school setting that we also will know with the twist only with two kids that are into the heavy metal are trying to get the members for the band and that indicates convincing others with the musical genre like good as any. You will find lucky as it has been possible members certainly have the heavy metal attitude as they are finding foot.
The new trailer reveals the fact that Metal Lords play out like a School of Rock of sorts, and this time along with the kids taking their own hands to learn the craft and the history of the music in style as they decided to embrace. The main question is how will their parents take it?
10. The Last Bus
Release Date: 1st April 2022
The story of the film is about embarking on the life-changing field trip of a group of whip-smart and mismatched students as they become unlikely heroes while a robot apocalypse zapping away the remaining of humanity.
It seems that the series is also a shamelessly entertaining sci-fi romp at another level and it is so powerful with the eco-fable based on how the younger generation also will be empowered to make very different choices from the generation that preceded it while it also coming to the two of the big challenge of the age and there is an environmental breakdown and hugely sophisticated AI. There are also such cool robot fights explosions and bathroom humor.
9. The Bubble
Release Date: 1st April 2022
It is basically a shooting of the film in the UK in Spring 2021 and also has been following the film team who has finished their shooting in the COVID-19 pandemic situation in the early day6s. This new film features much of the massive ensemble cast as it also has been combined such of the veteran comic ensemble cast along with such of the combination with the veteran comic actors like many of the surprises.
The Bubble is mainly such of the certain looking to be the highest Judd Apatow's comedy in some time. The film is usually honed on to the few characters rather than a huge ensemble and the humor here seems especially broad and also kicking his typical laid-back and also improvised style into a higher gear.
8. Apollo 10 1/2: A Space Age Childhood
Release Date: 1st April 2022
It is also one of the first major latest animated films of 2022 for Netflix as the new hybrid animated film featuring the talents of Zachery Levi and Jack Black.
This upcoming story is all about a boy witnessing the historical Apollo 11 moon landing. It seems from Richard Linklater who is also behind Boyhood and Waking Life.
7. Honeymoon with My Mother
Release Date: 29th April 2022
After Shanon gets dumped at the altar, her single mother, Marla offers that they can spend their honeymoon together at the distant island resort. Shannon's relationship getting strengthened by their trip to paradise but Marla has ulterior motives.
6. Bubble
Release Date: 28th April 2022
The story of the animation film is based in Tokyo and after bubbles broke the laws of gravity raining down upon the world They have been cut off from the outside world. Now Tokyo also has become such a playground for the group of young people who also have been lost their families and also have been acting like the battlefield of the parker team fight like they are going to leap from the building Hibiki who is a young ace known for his terrible gameplay. It also makes such a reckless move and also one of the days and plummets into the gravity-bending sea.
Now the life has been saved by Uta who is the girl with such mysterious powers appearing suddenly. It seems that the pair also then hear about such the unique sound has been audible only by them. Now the question arises that Uta why will appear before Hibiki. Now the encounter is leading towards the reveal that also can change the world.
5. Heirs to the Land
Release Date: 15th April 2022
It is about resourceful young Hugo Llor who works to make the name for himself in 14th Century Barcelona while keeping a vow he made to the Estanyol family.
4. Yaksha: Ruthless Operations
Release Date: 8th April 2022
It is the latest Korean Spythriller exclusively set to come on Netflix and features Sul Kyung-gu, Park Hae-soo, and Hiroyuki Ikeuchi. It is about an assignment in a perilous city to inspect a Black Ops team and also the notorious leader an upstanding prosecutor stepping into a deadly battle between spies.
3. Dancing on Glass
Release Date: 8th April 2022
After pressure threatens a ballerina in a new lead role she and an outcast dancer create their own world.
2. Welcome to Eden
Release Date: 1st April 2022
This series is about Zoa and four other attractive young people with very active on social networks also invited to the most exclusive [party In history on to the secret island.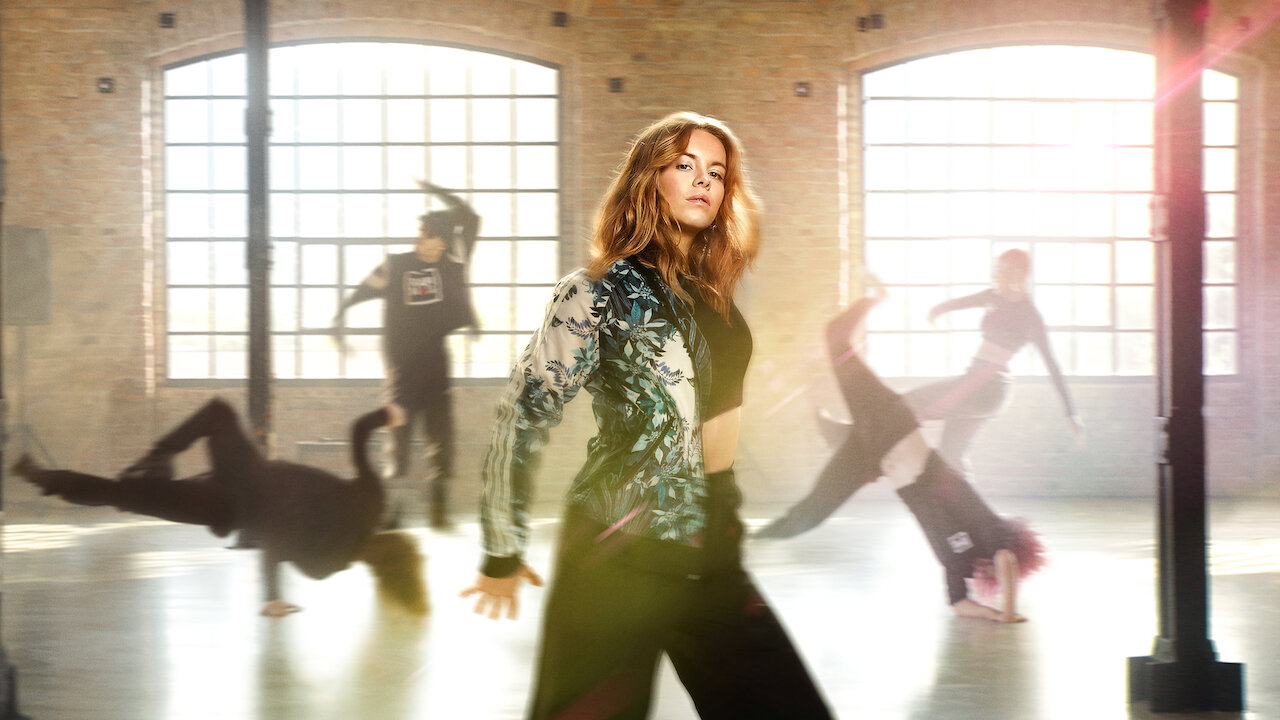 1. Battle: Freestyle
Release Date: 1st April 2022
It is about Amalie's dance team's advances to the global finals in France. It seems that Torn between the love of Mikal's longing for her absence of her mother and also her fire for dance.
A big thanks for the source.
Read: Here is the list of the Top 10 Most Watched Web Series of last week
- Advertisement -