So, a new rumor emerged after it was leaked that AMD's upcoming Ryzen 9 7845HX has been spotted on the famous Ashes of the Singularity benchmark. Well, it's very early to tell more about this APU for laptops, but we believe AMD is finally going beyond 8 cores this time to compete against Intel which has recently doubled its core counts to 16 cores.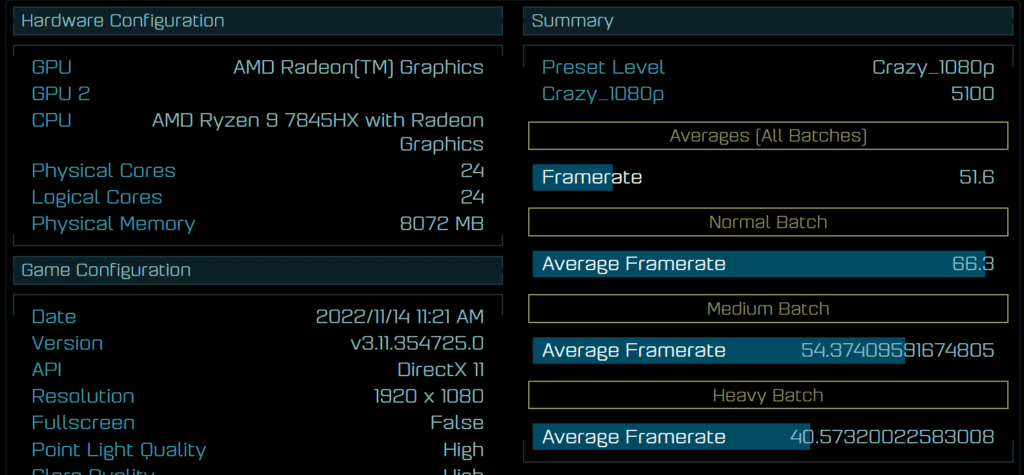 Though we don't have a lot of ideas about this newly spotted AMD Ryzen 9 7845HX, however, the software pretty much confirms that this is a 12-core & 24-thread processor. Being a Ryzen 9 chip, we suspect AMD will go beyond 8 cores for the flagship end and that is very much possible with a 5nm process.
Having an identical configuration to the Ryzen 9 7900X desktop CPU, we suspect AMD is serious this time and will have a very confusing lineup with multiple SKUs to offer for laptops. So, most probably this HX series AMD APU for laptops will directly go head-to-head against the Intel HX series that now will be upgraded to the latest 13th Gen.

So, this Ryzen 9 7845HX is most probably a "Dragon Range" Zen4 CPU that could indeed be competing against the 24-core Intel Core i9-13900HX. With new Zen 4 architecture and better graphics along with efficiency, AMD again has a high expectations with newer Ryzen 7000HX mobile processors which are all expected to launch at CES 2023.
via Videocardz