The default TDP of every Ryzen 7000 desktop CPU that has been made public so far, including mid-range variants like the 7700X and 7600X, is at least 105W. This is a major improvement over Zen3-based 5700X and 5600X SKUs. AMD appears to be planning to release a 65W model after all.
AMD is developing a Ryzen 7 7700 processor that isn't an X, according to a brief tweet from @momomo us. 8 cores and 65W TDP are mentioned in a coded message, which is significantly less power than the 8-core 7700X's 105W TDP.
The leaker is not divulging any other information, such as the clock rates or the location of the actual discovery of this component, but it is clear that AMD needs this CPU now more than ever.
With the introduction of the 13th Gen Core "Raptor Lake" series, AMD may introduce further 6 or 8-core cheap CPUs.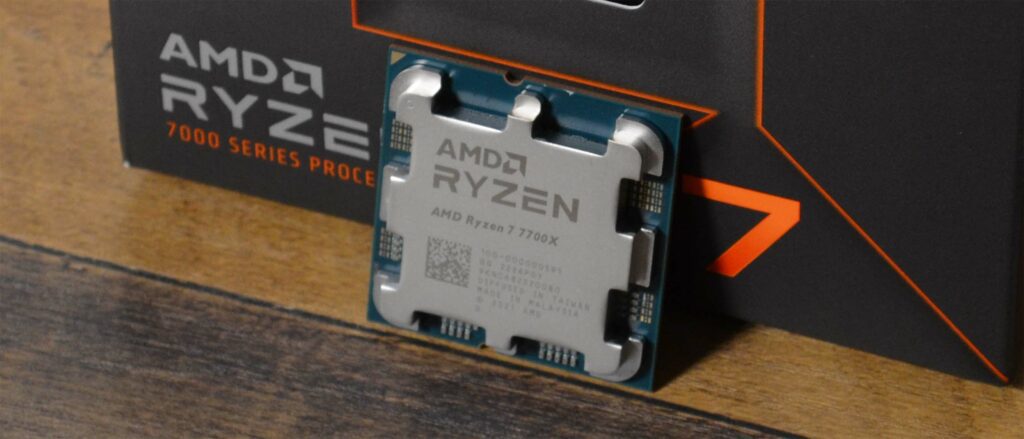 It's important to remember that AMD will soon release further new CPUs in addition to the reported Ryzen 7 7700 non-X. Early in the following year, the corporation will most likely launch its 7000X3D series with 3D V-Cache. Gaming has validated the utility of this technology, which was already displayed in Zen3-based 5800X3D devices. AMD might quickly reclaim the performance championship if the Ryzen 7000 series receives the same improvement.
Also Read: