Looking to buy a mid-range GPU in the market which doesn't hurt your pocket much and still gives some good gaming numbers? AMD is making it easier these days by giving deep discounts on its existing RDNA2-based GPUs and this Sapphire AMD Radeon RX 6700 graphics card is up for grabs at a discounted price of ₹37,989.
Now, should you buy it? Why it's a better choice than an RX 6600 XT or even the RX 6700 XT? Well, this Radeon RX 6700 GPU falls right in between the two GPUs and is kind of a sweet spot for most gamers and budget content creators as well. Having an efficient and powerful architecture as its backbone, the RX 6700 is not the most power-hungry GPU and a 750W PSU will be more than enough.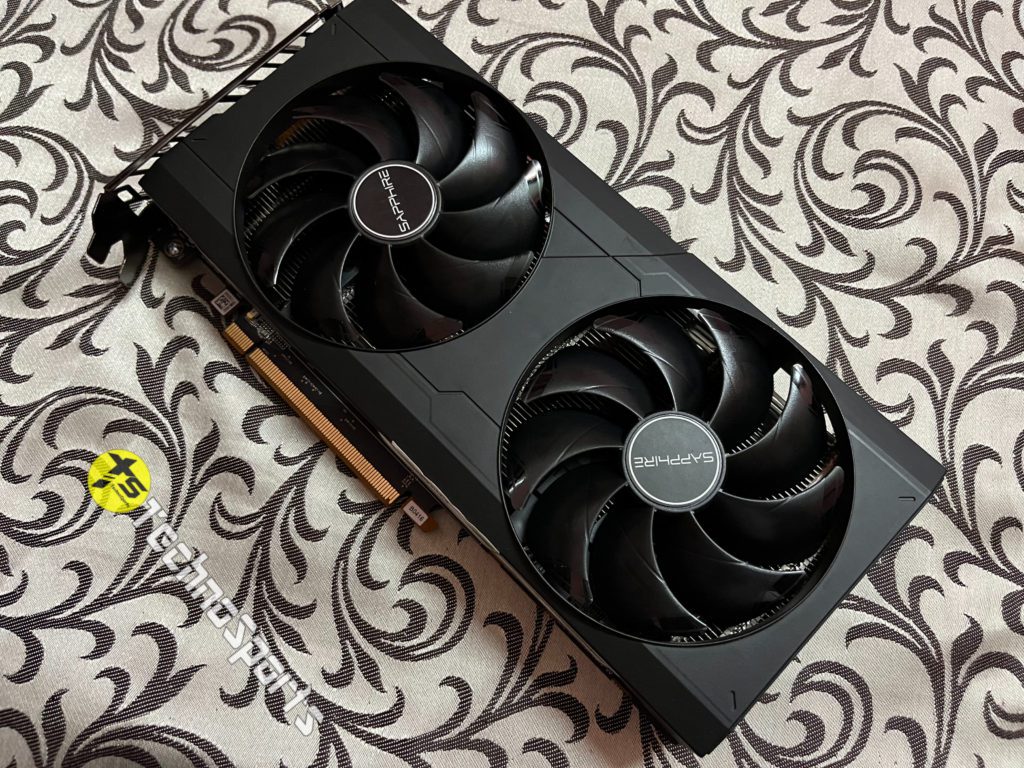 Now, why should you buy this AMD Radeon RX 6700 GPU, and who is targeted by AMD, let's find out:
Specifications of Sapphire AMD Radeon RX 6700 GPU
GPU: Boost Clock: Up to 2495 MHz
GPU: Game Clock: Up to 2330 MHz
Memory: 10 GB GDDR6, Infinity Cache: 80MB
Stream Processors: 2304
Ray Accelerator: 36
Form Factor: 2 slot, ATX Dimension: 242(L)X 119.85(W)X 41(H)mm
Power Consumption: 220 W (Board Power), Minimum 650 Watt Power Supply
Displays: Maximum 4 Displays, Output: 1x HDMI 3x DisplayPort
Performance Enhancing Features: – FSR, RSR, FSR 2.0, SAM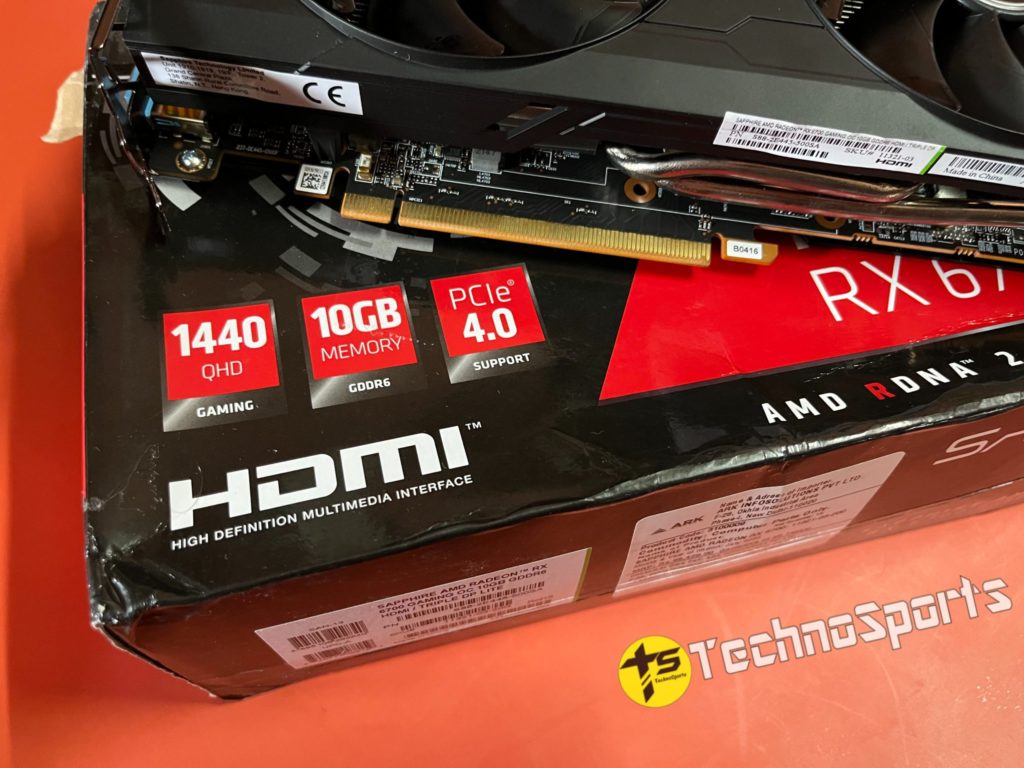 Test Config Specifications:
Motherboard: Gigabyte X570 UD
CPU: AMD Ryzen 7 5800X
RAM: 32GB 3200MHz RAM
SSD: 240GB WD Sn550, 480GB Crucial SATA SSD
Power Supply: Cooler Master 750W
GPU: Sapphire AMD Radeon RX 6700
CPU Cooler: Deepcool Gammaxx GTE V2
Cabinet: MSI Mag Forge 100R
Design, Look & Thermals
This is a very simple GPU with dual fans, nothing too fancy and as it needs less power, it also generates less heat. So, even with this simple thermal design, this RX 6700 GPU should easily do the job and is great for budget gamers who are not willing to overspend or looks don't matter much.
This GPU is basically for those gamers who need to upscale from 1080p to 1440p and want great frame rates without having to worry about the budget. For a basic PC build, this Sapphire custom variant should be enough, and design-wise it's just ok with big fans spinning for maximum airflow along with heat pipes surrounding the GPU.
Productivity
When you compare this RX 6700 with the RX 6600 XT which has very close pricing to this one, the key reasons why the former is better include a bigger 10GB GDDR6 memory, 160-bit memory bus, and most importantly, 16 PCIe lanes compared to 8 on the RX 6600 XT. So, at similar pricing, this GPU provides better performance while still being very efficient and has some key improvements that will help in the long term.
As you see in some of the popular synthetic benchmarks, the GPU sits right between the RX 6600 XT and RX 6700 XT from AMD. Also, it does give heavy competition to the RTX 3060 Ti which could be a point of reference in terms of GPU performance. In terms of content creation, the 10GB VRAM does help this RX 6700 to pose some serious scores that make it a good option for budget creators to choose this GPU.
It's very cost-effective and simple in terms of performance, making it ideal for a lot of people who are looking for a productivity-oriented graphics card without willing to overspend. Also, as we all know if you see rasterization performance, the RX 6700 is even better than the RTX 3060 Ti, so, creators should go for this.
Gaming
Now, in terms of gaming AMD is selectively targeting 1440p gamers and so we skip 1080p game tests because we knew it would easily handle it. Many will not even know, but when paired with a good CPU this RX 6700 is a great option for high-end 1440p gaming.
As you see in some of the most popular games we got 60+ FPS at the highest settings without any hiccups:
Now, in those games where FSR 2.0 is supported, you get added frame rates with very nominal changes in graphics quality. Obviously, seeing this it might look like a hidden gem and it is a very compelling gaming GPU at a budget that is frequently discounted.
However, the ray tracing performance is not comparable to an RTX 3060 Ti but the NVIDIA GPU retails at a higher price most of the time which you also have to keep in mind. Overall for good 1440p gaming, this basic Sapphire AMD Radeon RX 6700 GPU is a nice performer and can be recommended.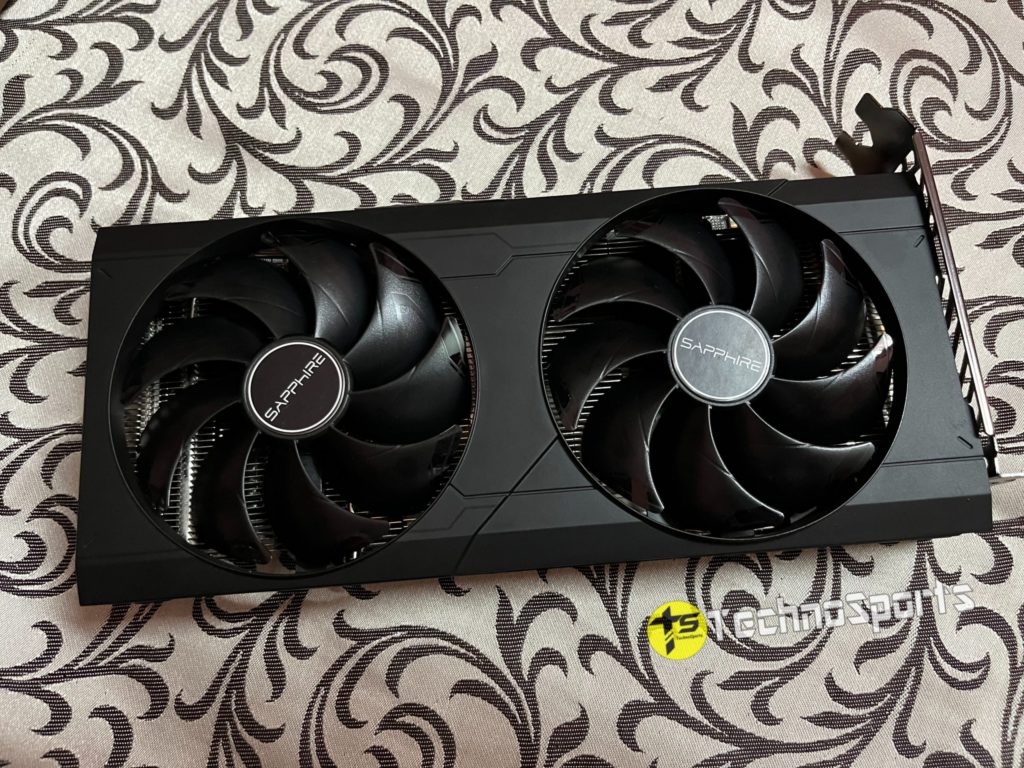 Verdict
As you see in both the Productivity and Gaming aspects, this RX 6700, has reached its end-of-life span as RDNA3 is incoming but as the trend goes budget GPUs won't get new options for a good amount of time. So, if you have an Rs.35k budget, the heavy discounts on this Sapphire AMD Radeon RX 6700 graphics card make this a tempting choice for most who are again blessed with many AMD exclusive features like FSR, FreeSync, Smartshift, and a lot more.
Overall, this GPU is a good value-for-money card that is recommendable but obviously, it's not a fancy or the most effective option for people because of this simple design. But who needs to get the jobs done without any hiccups and without having to spend much the RX 6700 is a pocket-friendly GPU, easily recommendable.
Buy from here: https://amzn.to/3dS4l8C