Karan Johar's, most controversial show Koffee with Karan, Season 7 steps into episode 9. In this latest episode, we will once again see Tiger Shroff, and Kriti Sanon sharing the screen after a long time, in this episode they will become the new guests of the show set to hit on Thursday. The last season of the show has been filled with huge criticism for Karan's rapid questions about celebs, and also about their personal and s*x lives.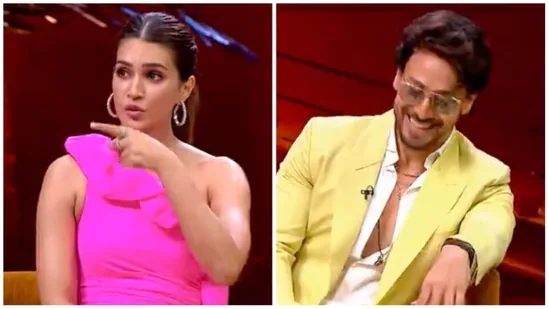 Karan has recently confessed in the Hindu about the hate of the show he just said, " So, I don't know how much of the hare and trolling is actually about like this exists, and has this kind of abandon. There is a lot of hatred as sometimes that's quite entertaining as | wonder why they are cursing it so much, but also are having about KWK, and it will feel to move very and touched. I'm like, that's a lot of time to have taken out of your lives to were such a long column on something you hated so much."
The former co-stars will discuss all getting rejected from the auditions, the time they have shared with each other on the screen, and many secrets about each other.
In this latest episode, Kriti also asked about the rejection at the auditions and she said, "You know my first audition was actually for Student of the Year." On this Karan just replies with a grieving sound, 'oops'. In her place Student of the Year become the debut film of Alia Bhatt, Varun Dhawan, and Sidharth Malhotra. If luck had supported her previously, the 'Student of the Year' mat become a debut film for Kriti Shannon, but opportunities never stop to chase her as she has done his filming debut with Tiger Shroff in Heropanti.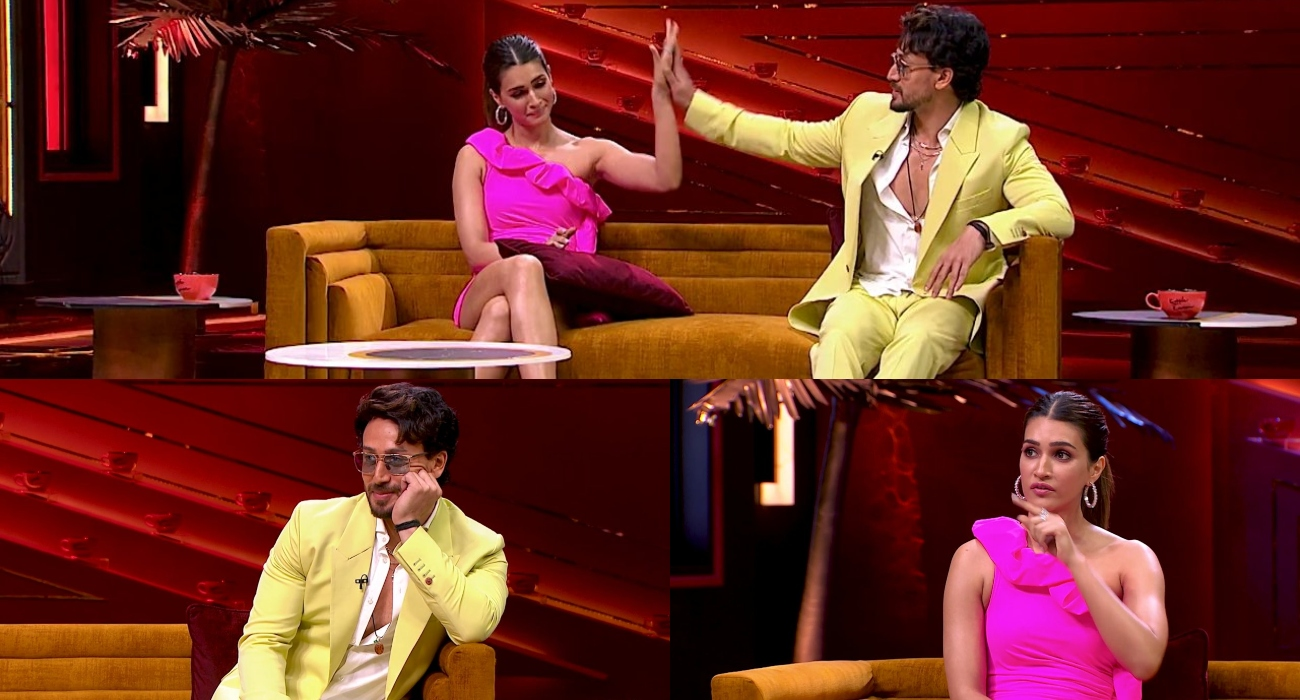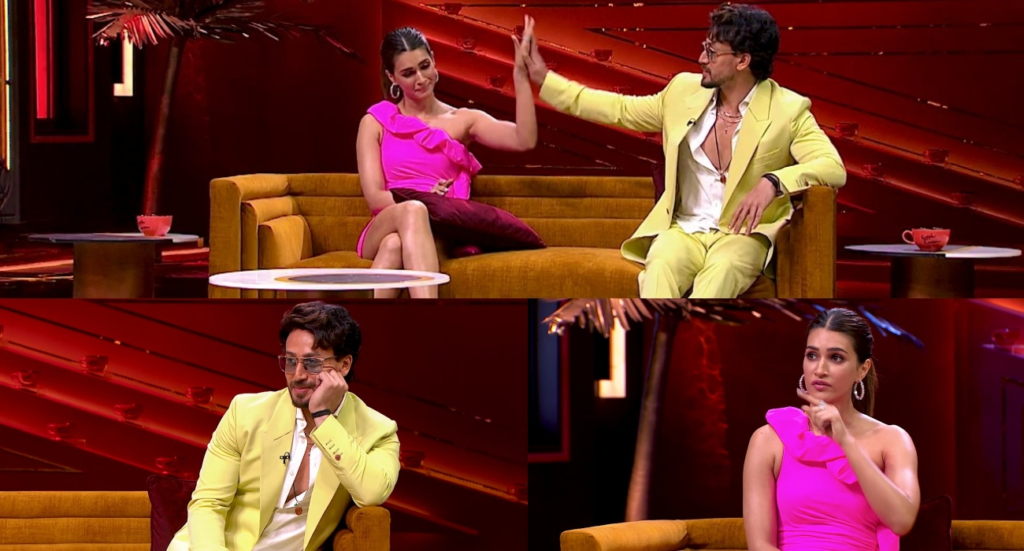 The most shocking statements come while They have when he had never tried on Kriti while he just said that she had been taken already. The thing that shocked Karan when he asked what Tiger has envied for Ranveer Singh, to which he just replied, 'his wife,'
As a reason, he told them that she had been talented but Karan was not ready to take Ranveer's side. Ranveer is married to the actress Deepika Padukone. However, while Tiger has asked about Tiger as he has ever gone commando mode in the public, Tiger replied, "All the Time".
Here is the trailer:
Read More: The Kapil Sharma Show Promo: The Comedy show will reveal many new faces in Upcoming Episodes