As part of a "fan village" experience during the competition, FIFA has presented a tent city that they want to use to house the spectators when they hold the World Cup in Qatar this winter. However, the tents won't be a typical camping experience, as it will cost visitors around £350 per night to stay at the Al Khor location.
Even while there won't be many hotel rooms available in the little state for the tournament when it begins in November, it's still likely to be the least expensive option for any fan who wants to see their team play.
But the tents aren't simply your typical, claustrophobic experience you may have at a music festival. They are roomy, equipped with air conditioning, a private bathroom, and a coffee and tea maker. The luxury of a TV, a hair dryer, an iron and ironing board, a fridge, a safe, and even Wi-Fi round out the amenities, which equal many of those found in a standard hotel room.
FIFA hope the tent city will provide fans with a cultural experience of Qatar at the World Cup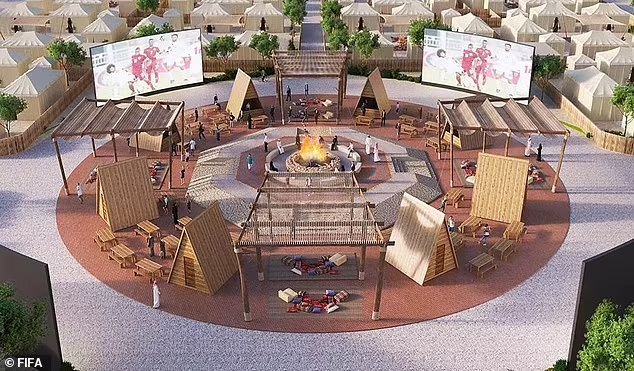 The World Cup is being held in Al Khor, where the tent city is located. On November 25 and December 14, respectively, England will play the United States in Group B, and one of the semi-finals will be played there.
The location is also only 40 minutes from Doha, Qatar's capital. According to FIFA, the accommodations would provide spectators with a "unique experience" that will let them get to know Qatari culture. Fan Village Al Khor provides a distinctive Arabian camping experience that incorporates and reflects Qatari customs.
Read: Why Barcelona have failed to announce Andreas Christensen and Franck Kessie